Residents are living in misery after their road, dubbed the worst in Britain, contains so many potholes 'like the surface of the MOON.'
Residents living in The Ridgeway have to slalom whenever they drive along their road, which is thought to be the most pothole-strewn road in the country, because the deep crevasses can destroy their suspension.
The locals in Cranleigh, Surrey, are urging the council to fix the problem, because the potholes have got so bad they are spreading into each other – and almost cover the entire surface.
People living in council-run homes near the most badly damaged parts have been told the street is private and is not the local authority's responsibility.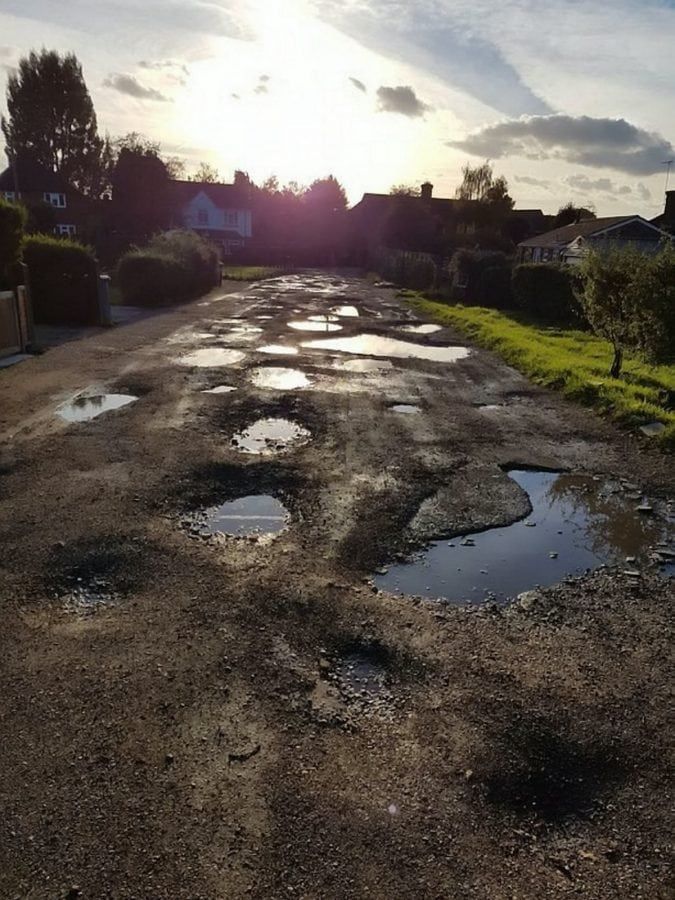 With a large amount of building development going on nearby HGV trucks regularly use the road as a cut through, causing yet more damage to the already crumbling road surface.
Dale Balfe, 49, lives on the street and suffers from rheumatoid arthritis and fibromyalgia.
She lives in a council house specifically redesigned for her needs as she finds moving round difficult, and says the state of the road stops her from getting out and about.
She said: "Some people have been living here for years and say the road has not been this bad for 28 years and in that time nothing has been done about it.
"It is so bad, it is like the surface of the moon.
"We have told the local council, Surrey County Council and the parish council about it but they all say it is private and not their responsibility.
"The borough council say they don't want it to become a rat run for the school, but it has already become one.
"Parents use it all the time either in cars or walking.
"There is also a lot of development going on near here, with a lot of homes going up and lorries use this as a rat run as well which has just made the road even worse.
"It means some days I can't get out and I feel like a prisoner in my own home. It's been a living hell.
"Something needs to be done because it is not safe. The council has a duty of care to make sure highways are safe, especially roads used by children on the way to school.
"With Surrey being one of richest county's in England I think they should make sure its roads are safe for school children, parents and council tenants."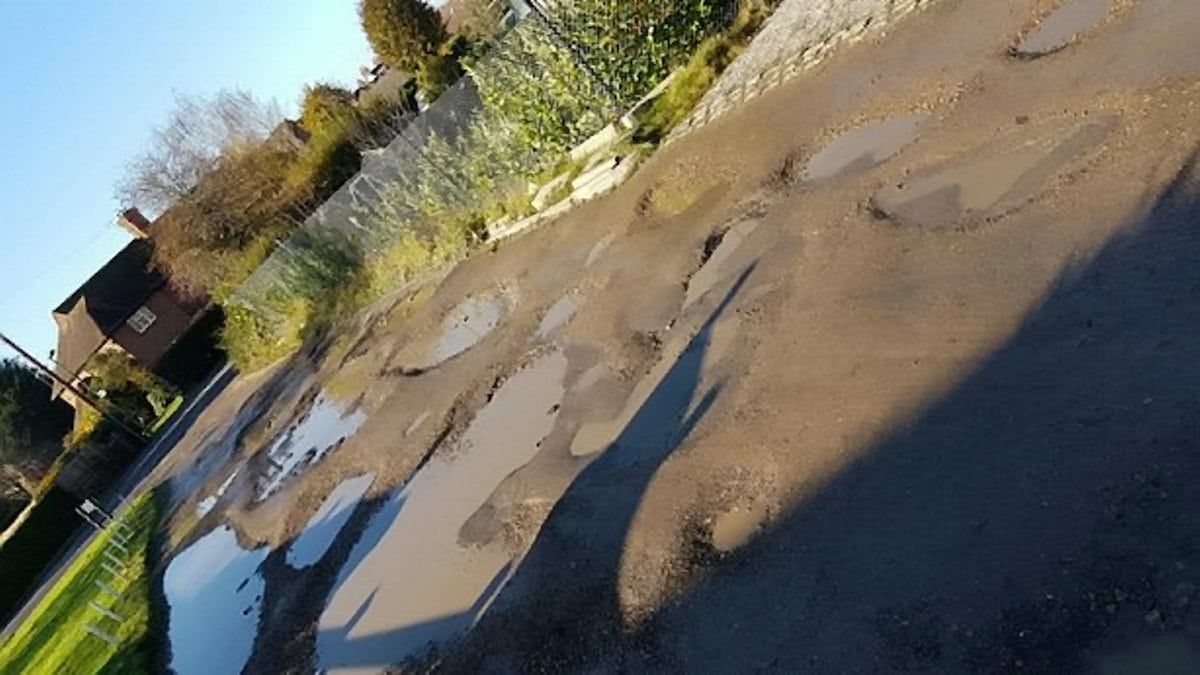 She added: "The road is just so diabolical that you have to see it to believe it, we call it the surface of he moon."
Mrs Balfe said she has been told by the council they will be able to move her, but she says she doesn't want to, having lived in her home for seven years.
She said: "I have never asked for that. I don't want to move. I have made a life here and all my children live nearby. I just want the road sorted."
A Surrey County Council spokesman said: "The Ridgeway is a private road and residents are responsible for its maintenance.
"There is a public footpath that runs along this road that we do look after."
Waverley Borough Council said it does not deal with roads and highways and this is the responsibility of Surrey County Council.
https://www.thelondoneconomic.com/must-reads/trainee-medic-left-barely-able-walk-excruciating-pain-six-months-mysterious-spider-bite/01/12/
https://www.thelondoneconomic.com/must-reads/weird-news/neighbour-draws-double-yellow-lines-around-parked-car-writes-cnt-roadworks-row-boils/28/11/