A couple have splashed out £600 on this long forgotten 1970s oddity which can travel on both land and water – called a Caraboat.
The bargain holiday home is one of just ten left in the world after all the moulds were smashed by a frustrated designer after a launch party.
Legend has it some of the Caraboats sank at the event and they were largely never seen again.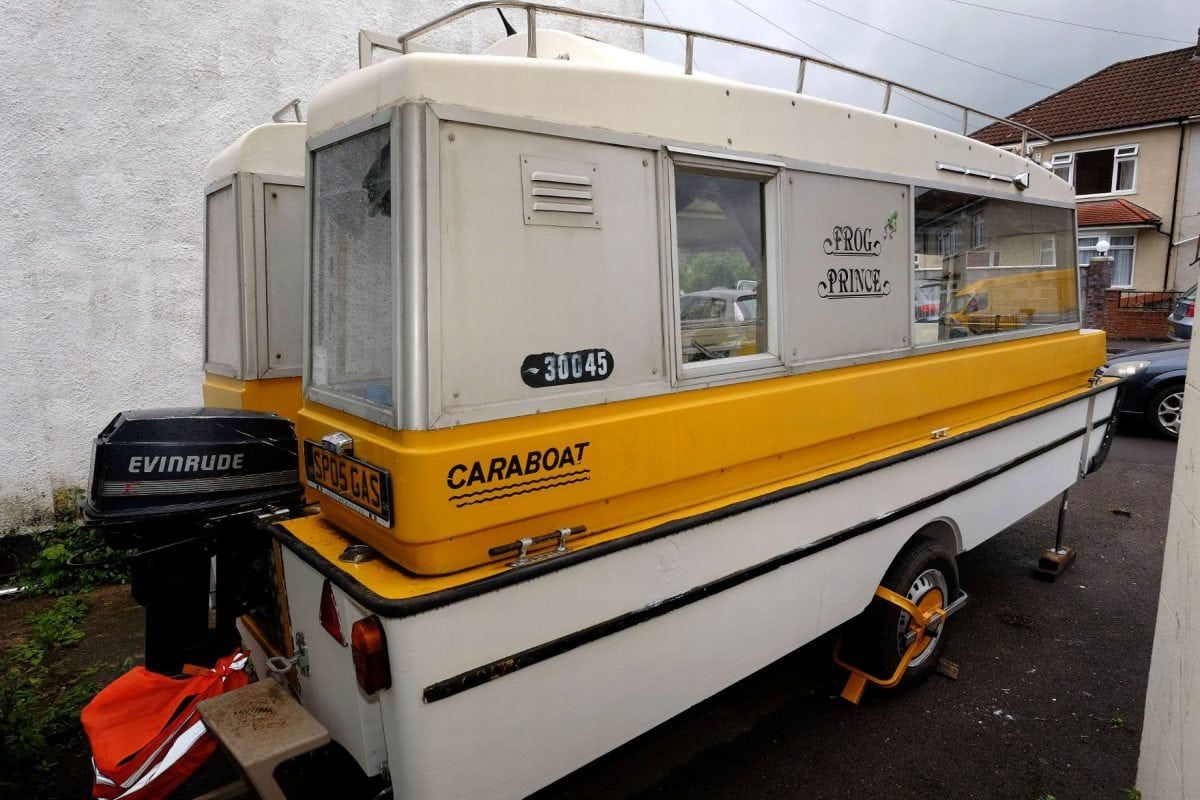 The Caraboat had a limited audience, with only 63 ever launched – but caravan enthusiasts Ben and Michelle Spokes snapped theirs up for just £600.
Marketed as 'the house that can float', the couple believe it is one of just ten left in the world.
Ben and Michelle, from Eastville, Bristol, decided to salvage the derelict Caraboat, named the Frog Prince, after spotting it for sale.
They spent another £2,000 on renovations – ensuring the trailer would float, and also reconstructing the interior including beds, a kitchen and a steering wheel.
The modernised holiday home now has a toilet, sink, a hob, two beds and a stereo.
Ben, 47, said: "I think I would recommend it. It's not just a caravan. It does caravanning and boating.
"There should be more of them."
The fibreglass boat had French windows and a little sun porch.
He added: "It had been in the canal for 25 years. Everything had rusted away. The first job we had to do was put the wheels back on."
The Caraboat was advertised on a caravan enthusiasts' Facebook page, but when Ben sent the eBay seller a message it seemed like an instant match.
"We sent the guy a lot of questions," Ben said.
"He replied and said 'you sound like an enthusiast'. I said 'it's really interesting'.
"He said he wants to sell it to me, I sounded like the right person."
The couple drove nine hours to collect their new purchase, which is parked on the driveway of their home.
They have also taken it down to Bristol Harbour for an excursion.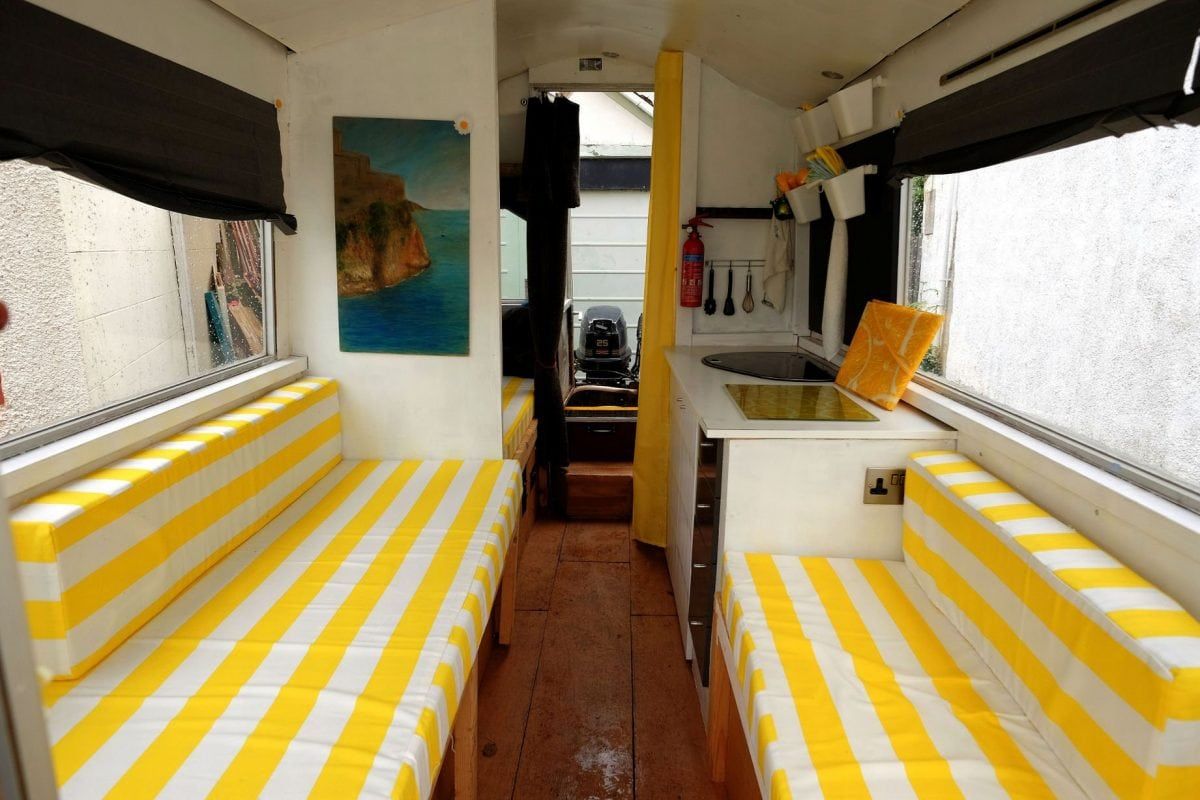 Ben said there was an urban myth about the disastrous launch of the Caraboat in 1973, which prompted designer Tom Carr to destroy the moulds.
He said: "A used car dealer in Nottingham came up with the idea, started a company to make them and started to produce and sell them.
"He did this press event on the river.
"The Caraboats used to have these jet engines, they were really unreliable and really underpowered.
"They got swept away and all these journalists had to be rescued. It was a really big PR disaster.
"He was really upset.
"Eventually he smashed all the moulds up.
"That was the end of that.
"Since then there really haven't been any other things that have been the same."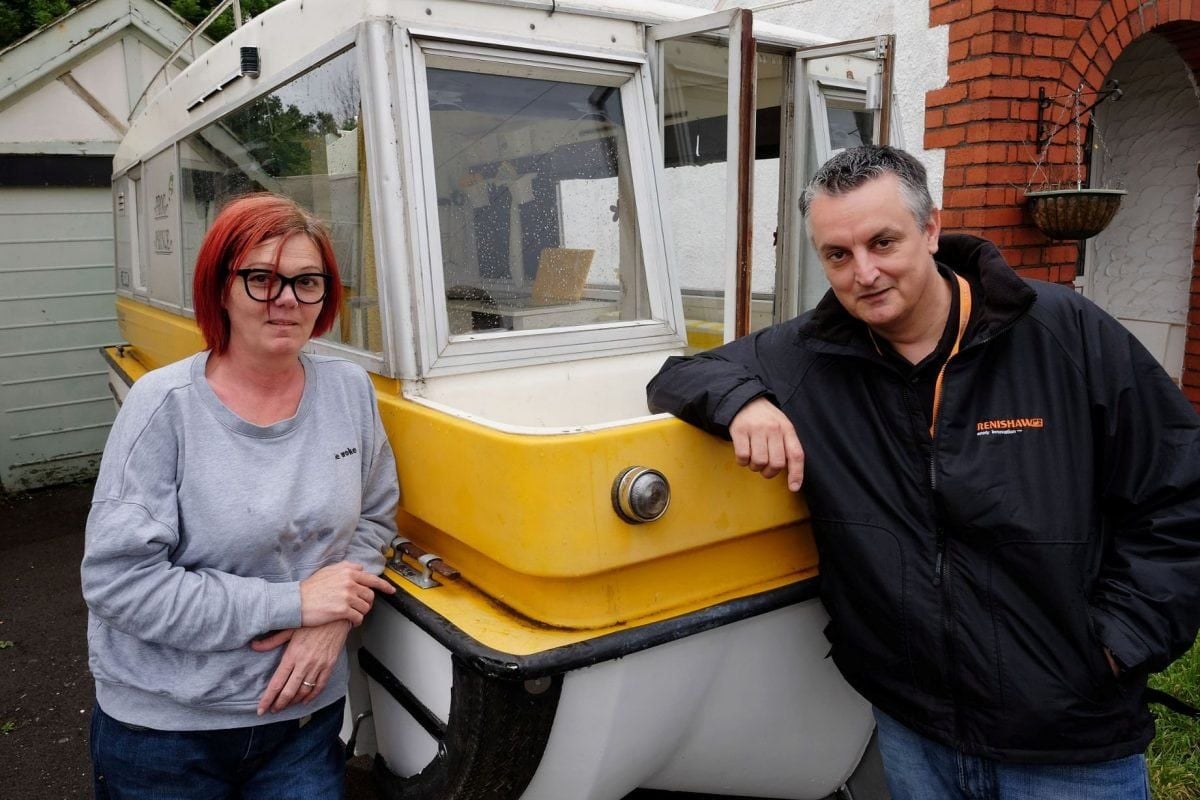 By Ben Gelblbum, Sarah Ward and Alex Ballinger