A police officer appeared to be in very high spirits when he was photographed with bags of weed seized from a cannabis factory – and a massive smile on his face.
Surrey Police posted a picture of the overly-happy officer on Facebook holding up three bags of cannabis plants which were bagged up for testing on Friday.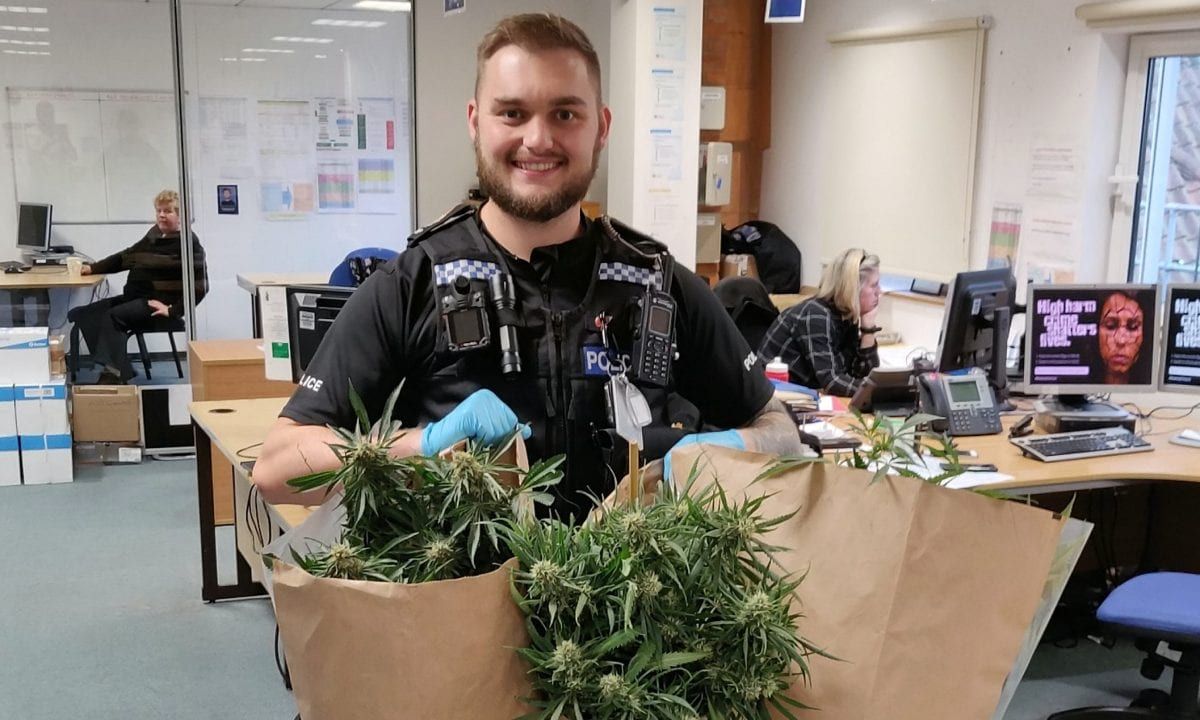 A string of lighthearted comments congratulated the force for 'cleaning out the joint' and ending the weekend 'on a high' after the factory was shut down last week and said the officer appeared to be 'really happy' and 'buzzing.'
Epsom and Ewell Beat posted the picture on Facebook.
They said: "The local response team are currently bagging up the testing samples from a cannabis factory that has been shut down this week in the borough – enquiries are currently ongoing."
One Facebook user wrote that 'bagging up' and 'testing' may have been the wrong phrase to use while another joked the correct word should be 'tasting.'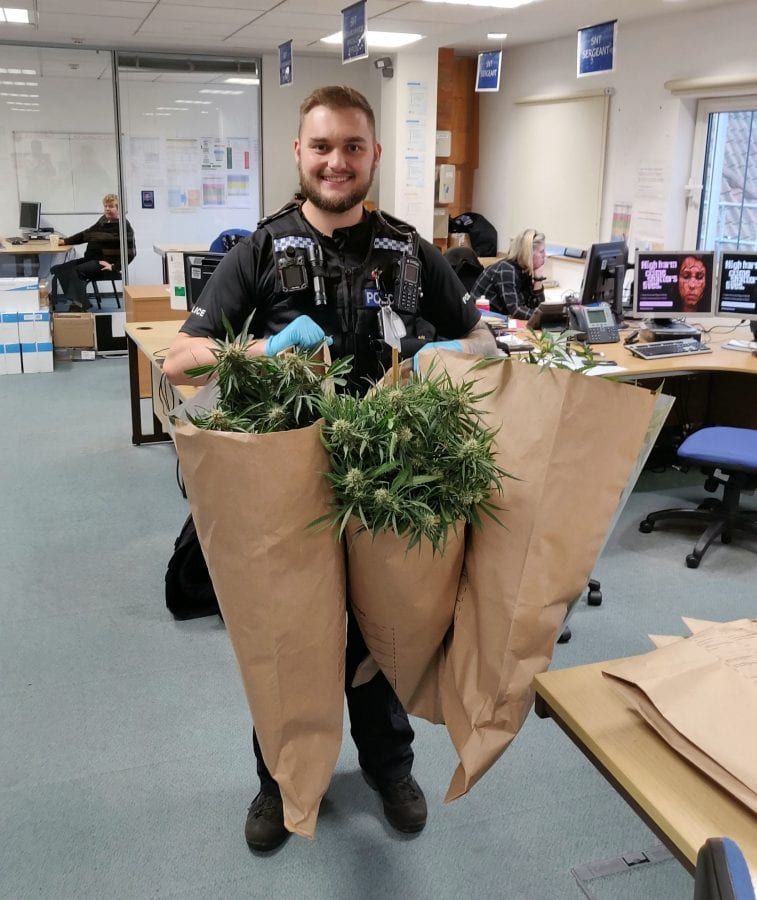 One man commented: "I too would look as jubilant if I were leaving work on a Friday with these bags."
Another user commented: "How do you become a police 'tester' asking for a friend."
But others failed to see the funny side and called for the police force to monitor their posts.
A woman commented: "Think this pic trivialises the seriousness of taking weed or stronger stuff off the streets, like it's his birthday or some other occasion.
"Come on Surrey Police – monitor what you post please."
Facebook users also questioned why the test samples had not been sealed at the scene after the plants were pictured poking out of the brown paper bags.
By Laura Sharman