A 'mumpreneur' who sells gifts online has been forced to obtain an alcohol licence for her hallway CUPBOARD – which must close by 2am every day.
Enterprising Lara Haworth, 35, makes cakes and sweet-filled cones from home but wants to branch out into gift packs containing little bottles of Prosecco.
She sought permission from her local council and was initially told she must obtain a 'premises licence' covering her whole property.
But as all licensed premises on her home island of Jersey must close by 2am this would effectively force her to leave her house in the early hours.
She eventually found a legal loophole which enabled a court to grant an alcohol licence for the cupboard by her front door.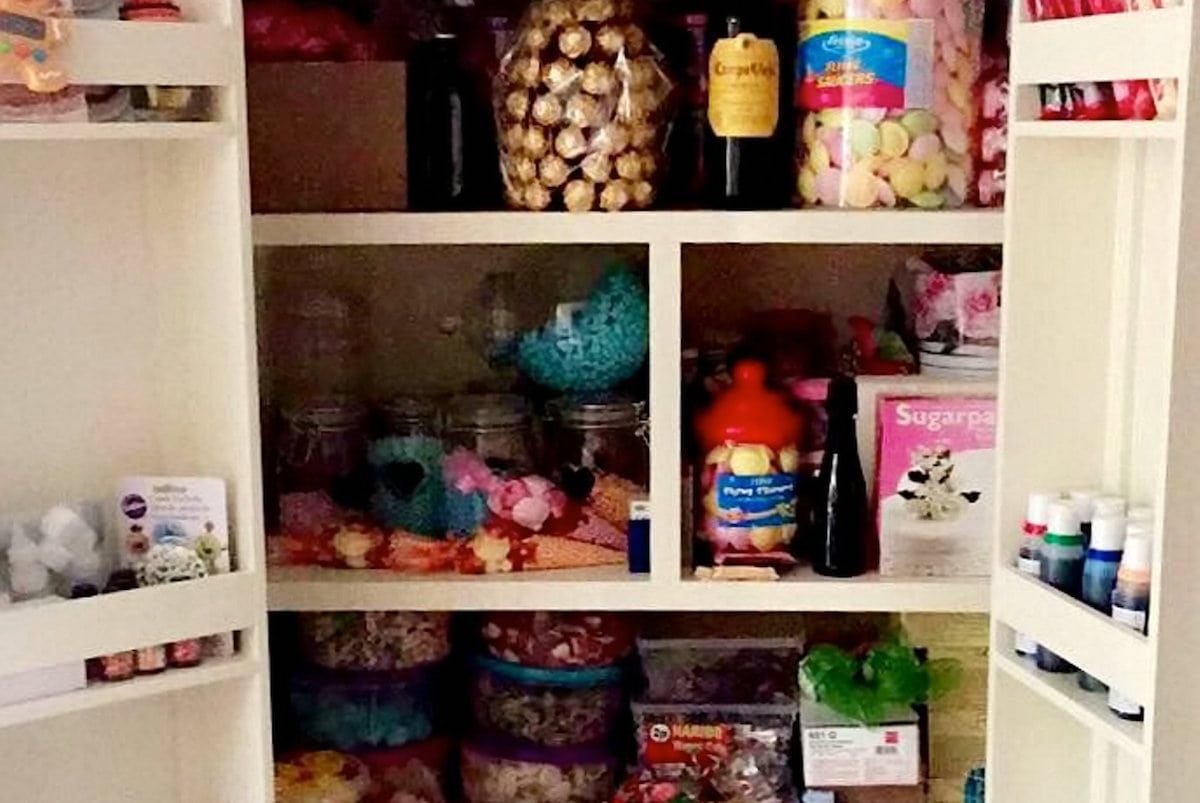 However, the 2am time restriction still applies – meaning Lara cannot open the doors of the five-shelf wooden closet or make any sales during the night.
Mum-of-two Lara, from St Helier, Jersey, said: "They informed me that if they were to license my house – or even my kitchen – I wouldn't be allowed in it after 2am.
"I was asked where I intended to keep the alcohol and so I told them about my cupboard.
"The court reserved judgement at the time and it was a few hours later that they emailed me to advise that the license had been granted – but that it was granted to the cupboard.
"It never even occurred to me that that would be the case.
"I panicked at first as I thought it was going to be a definite no.
"The cupboard suggestion did bring a few giggles to the court room. I was just so pleased that there was an alternative option.
"They haven't actually specified the rules to me but I think I'm expected to read the law myself.
"I presume it's just that though – that the cupboard needs to be shut by 2am and I can't make any sales at that time of night.
"I think they should be pretty easy for me to adhere to!"
Lara, who lives with her partner and two daughters, set up her business 'SweetTreatz Jersey' in May.
She sells homemade cakes and gift bags of sweets – but wants to sell novelty packs such as 'girls night in' boxes containing small bottles of alcohol.
The businesswoman contacted St Helier Parish Hall, which advised her to apply for a premises licence and gave her some forms to fill in.
She got the nod from the Parish Assembly and the application was referred to the Licensing Assembly at the Jersey Royal Court a few weeks later on December 19.
"It wasn't until I was there that I realised the restrictions when licensing a premises," she said.
The presiding bailiff, Sir William Bailhache, twice referred to the absurdity of the closing-time law before suggesting that a small area – like a cupboard – could provide a legal loophole.
The committee reserved judgement before emailing her to give her permission to sell from her cupboard.
It stands to the left of the front door in her three-bed terraced home, in a space which leads to an open plan kitchen.
"The cupboard is just against the wall on the other side of my dining table," she explained.
"I bought my cupboard initially to store all my SweetTreatz bits and pieces – and to keep all the sweets away from my daughters.
"It's turned out to be a pretty useful investment."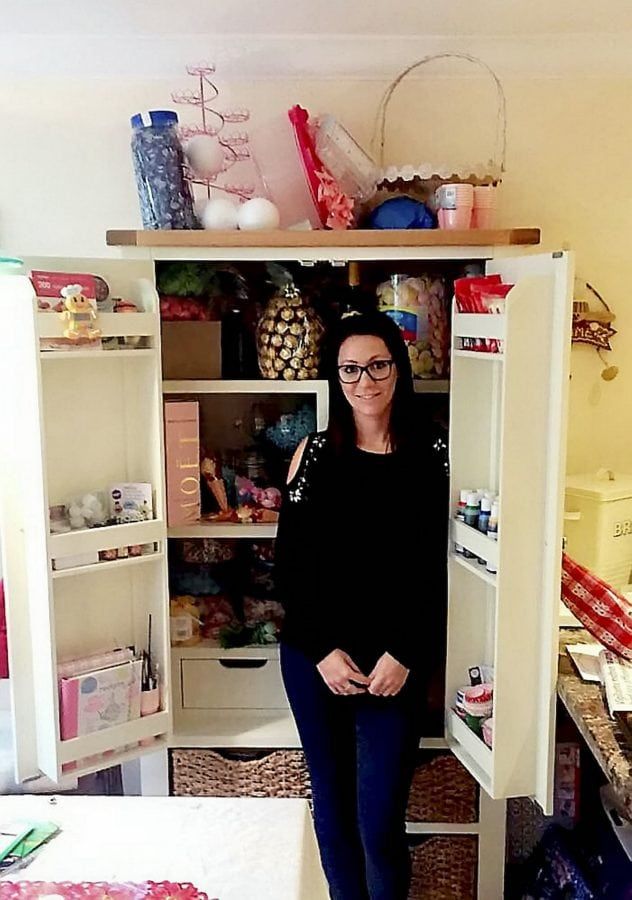 Lara believes there should be a change in the law to accommodate modern businesses such as hers.
"Things have changed so much and they are continually changing at such a fast pace," she said.
"Laws such as this one need to keep up, to make sure that they work and are fit for purpose.
"'Maybe for situations such as mine, there should be an option to grant the licence to an individual rather than a premises, or a cupboard."
Assistant economic development minister Steve Pallett, who has responsibility for licensing, admitted that the laws needed reviewing on a regular basis.
He has lodged proposals to set a new licensing framework, due to be debated on 30 January.
"The law goes back to 1974," he said. "Clearly there are elements of it that are out of date.
"I think we can simplify it by putting conditions on licences rather than have separate categories for different types of licence for every type of business."