A police officer dubbed "Memory Cop" has been given a top award after his mind-blowing face recognition skills have helped him catch more than 1,000 suspects.
PCSO Andy Pope's incredible ability led him to identify one robber he had seen an image of a year before and another by the mole on their face.
Fellow officers claim the eagle-eyed cop recognised faces from CCTV footage so grainy they wouldn't be able to pick out their own mothers.
Between 2012 and 2017 he correctly identified 1,000 wanted people while he patrolled buses, trams, trains and on foot.
He has now been presented with the Chief Constable's award after catching an average of 200 suspected crooks every year.
The West Midlands Police officer, from Redditch, Worcs., stores more faces year-on-year and averages one recognition every other shift.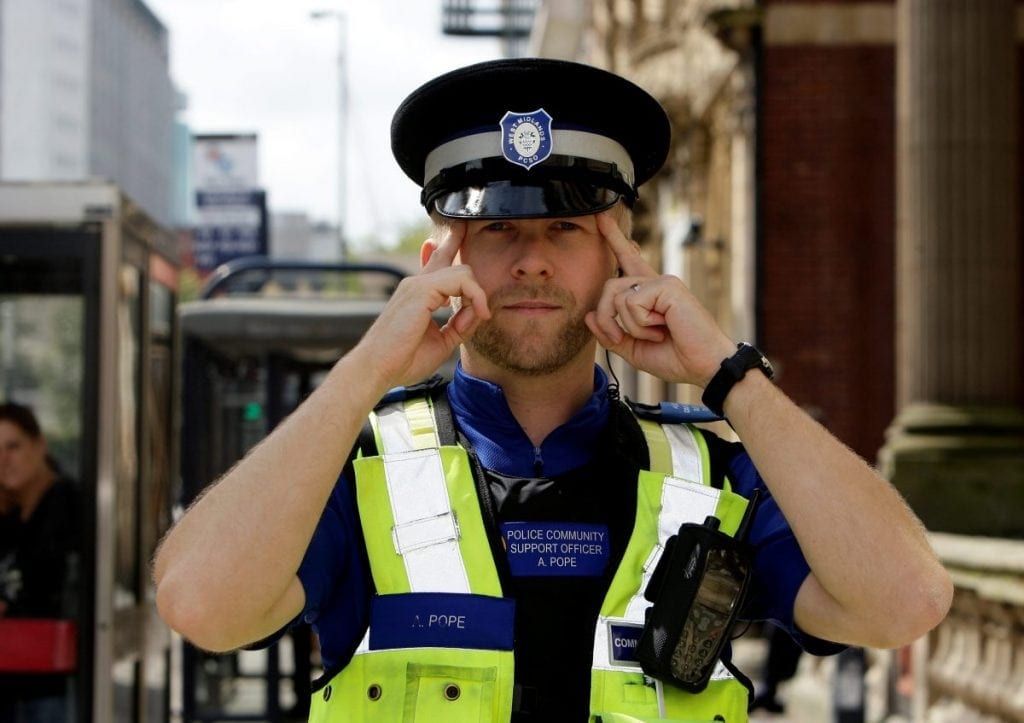 He also became one of the first 20 people in the world to form part of the Super Recognisers Association in recognition for his razor-sharp skills.
Andy, 40, said: "If you look at a picture enough times, there is usually something that sticks in the mind as distinctive.
"Maybe I can't pinpoint what that something is at the time, but when I see the person in the flesh, it triggers that recognition."
His job for the force's Safer Travel Partnership entails travelling around the region on public transport.
His frequent travel also increases his chances of encountering suspects whose images he has seen on the police computer.
He added: "It is hard to explain exactly how I remember so many faces.
"I spend time before I start a shift looking at some of the latest wanted faces and they just seem to stick in my mind.
"I feel a great sense of pride and satisfaction if I manage to remember a suspect from an image who is then arrested. Hopefully there will be many more to come in future."
Ironically, despite having a memory for faces, the officer admits he's "useless" at remembering dates.
He said: "I don't know whether I have a photographic memory. My wife has to deal with things like birthdays and anniversaries.
"When it comes to remembering dates, I'm useless."
Inspector Rachel Crump, from the Safer Travel Partnership, said: "Andy has a remarkable ability and various departments across the force have benefitted from his razor-sharp memory.
"In some cases he has managed to remember faces years after they were first sought.
"To recognise more than 1,000 suspects in five years is exceptional and has not only helped to catch criminals but get justice for victims."