A comedian has completed a whistle-stop tour of every country in the EU – to apologise for Brexit.
Funnyman Lucien Jack has just finished visiting all 28 member states of the European Union before the UK crashes out.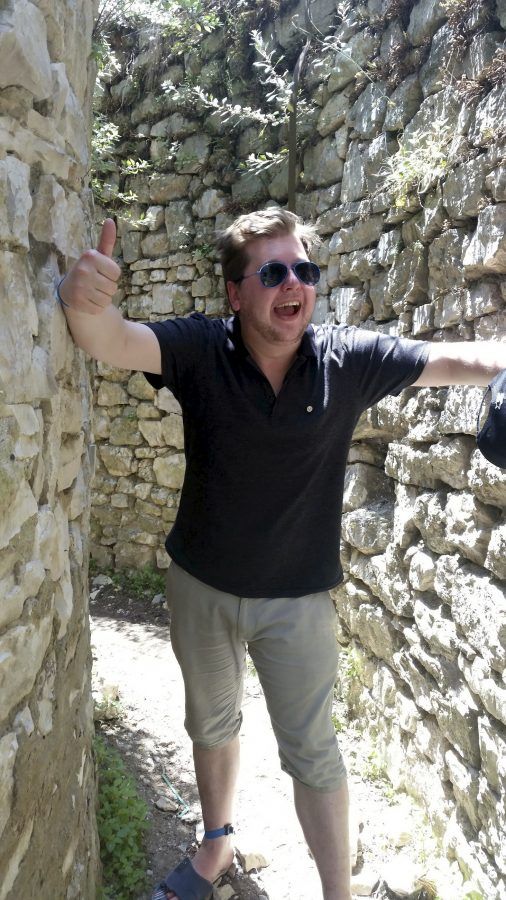 The 30-year-old, from Kettering, Northants., has always loved travelling, but since the Brexit referendum has made it his mission to go to all the countries he hadn't already visited – and perform stand up in as many as possible.
Lucien, whose TV credits include The One Show, said: "People say I look like the love child of Donald Trump and Boris Johnson, thanks to my ridiculous blond hair and accent.
"But unlike them, I much prefer to wear down walls, and crowds, with my comedy."
Lucien used to be a singer, and even represented Andorra in the Eurovision Song Contest under the performing name Jack Lucien.
He added: "I've always loved travelling – my father is from Poland and lives in Andorra, I speak five languages and I've lived and studied abroad several times.
"But one of the things I'd never really done is made a concerted effort to travel to every EU country.
"Once I realised that Brexit might bring about travel restrictions, or, at the very least, more expensive trips, I went out of my way to visit all of them, and perform my stand up routine.
"I love telling jokes and part of my routine is apologising for Britain's behaviour during the last three years, by likening us to a husband, and the EU to his wife.
"It's like a husband coming home to his wife and telling her he's thinking he wants a divorce.
"He umms and ahhs about it until he finally decides that he does want a divorce – while still living in the same house as his fuming wife.
"Now we're in the weird limbo where the husband still thinks he wants a divorce, but doesn't like the divorce papers – all the while the wife is seething away.
"That never fails to get a laugh.
"I find myself apologising for Brexit a lot."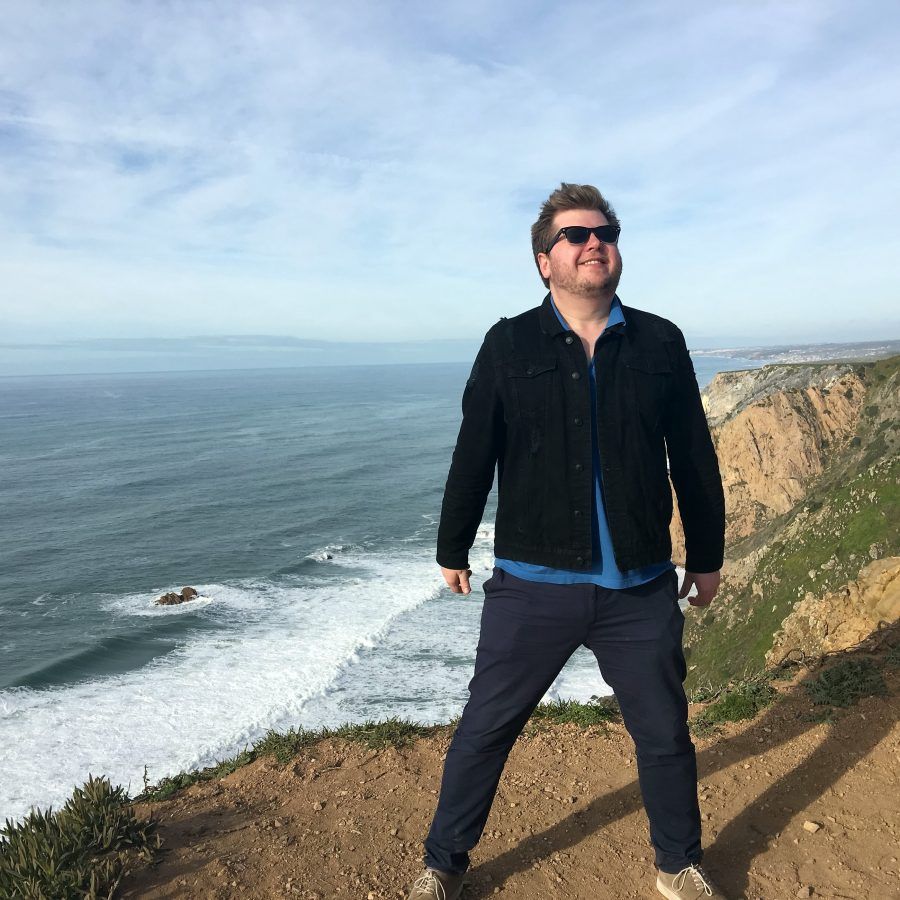 He regularly performs in London with his own comedy group The Outsiders, while running his own Marketing agency, The Social Media Team.
Lucien added: "It was great to bring my own brand of Brexit-related humour to our erstwhile European cousins, and some of them absolutely adored it.
"In Barcelona last summer, I think the crowd couldn't get enough of my jokes, especially as I am fluent in Catalan and Spanish.
"But when I was in Bulgaria last month, I got a slightly more frosty reception.
"I was performing at an open mic night, and the crowd were loving the first five minutes of my set.
"But then I revealed I was English, and I nearly got booed off the stage.
"Luckily, I resorted to jokes against British people and I was just able to get them back on side."
In the last month, Lucien knocked off his final three countries – The Netherlands, Bulgaria and finally Portugal.
The comic said: "After Brexit, I suspect that travel will be more expensive for us, but why should we visit the Eiffel Tower when Blackpool Tower is just as good?
"We can't afford to be picky, especially if we can't afford our visas.
"I managed to perform stand up in ten of the 11 countries I visited for the first time since Brexit – but I also managed to get to another eight countries on top of that.
"Comedy is universal – whether I was being booed in Bulgaria or getting guffaws in an Estonian sauna, I think most people could do with a good laugh."
Lucien is now planning an official, comedy club tour of Europe once Britain leaves the EU.
He added: "I've not been back to Malta since I was three, so I'm thinking about starting my tour there, and travelling around Europe based on the order I first visited them.
"Hopefully by the time I get back to Bulgaria, I'll have picked up enough of their language to get them to crack a smile."
https://www.thelondoneconomic.com/opinion/the-savage-brexit-letter-that-doesnt-pull-any-punches/26/07/