This stunning footage shows a suspected 'killer whale' swimming in a British bay.
The large marine animal – also known as an Orca – was spotted by a family while out kayaking.
The video was then submitted to the National Marine Aquarium who confirmed all characteristics suggested it was an Orca (Orcinus orca) – a toothed whale and largest member of the dolphin family.
It was filmed on the Plymouth Sound in Devon by Neil Wright who lives in nearby Plympton.
He said "It was much larger than anything I had seen on previous trips out around the Sound, probably at least twice the length of the 2-metre-long Grey Seals I have seen.
"The height of the dorsal fin is what really stood out but sadly the encounter was over almost before we have chance to really think about what we might have just witnessed."
Eileen, Neil's mother, then submitted the footage which was filmed on 3 June to the aquarium via its enquiries e-mail address where it was picked up by Curator, James Wright.
James said: "Upon first viewing the footage my mind did jump to it possibly being an Orca and what an amazing encounter it would have been to have had.
"These are amazing marine predators which specialise in many hunting techniques. In theory, they can be found in our waters but one venturing into Plymouth Sound would be quite a surprise.
"Orcas can be found around the British Isles but not in any great numbers, they are normally confined to more northerly areas off the shores of Scotland and the islands of Orkney and Shetland.
"There has been one record off Plymouth some four years ago, but that was an isolated appearance.
"We did some research and looked at other possible specimens.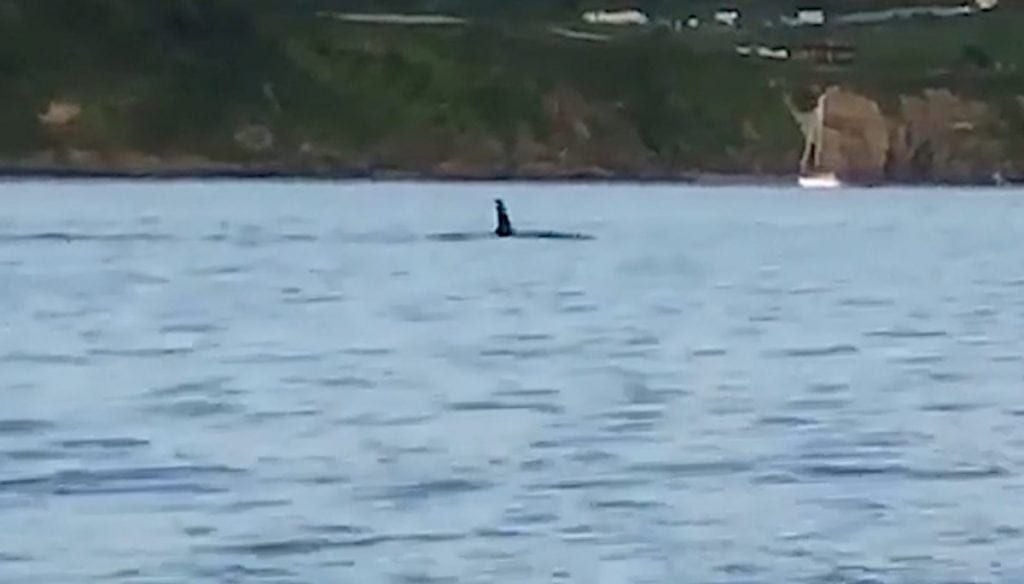 "We circulated the footage with some knowledgeable experienced Cetacean experts who all leaned towards this being an Orca."
Watch Video Here