This heartwarming video captures a mum's ecstatic reaction as her quadruple amputee daughter takes her first steps on prosthetic legs.
Harmonie-Rose Allen was just 11 months old when she was struck down with a rare strain of meningitis which nearly killed her.
She was given a 10 per cent chance of survival but pulled through after having all her limbs amputated in order to save her life.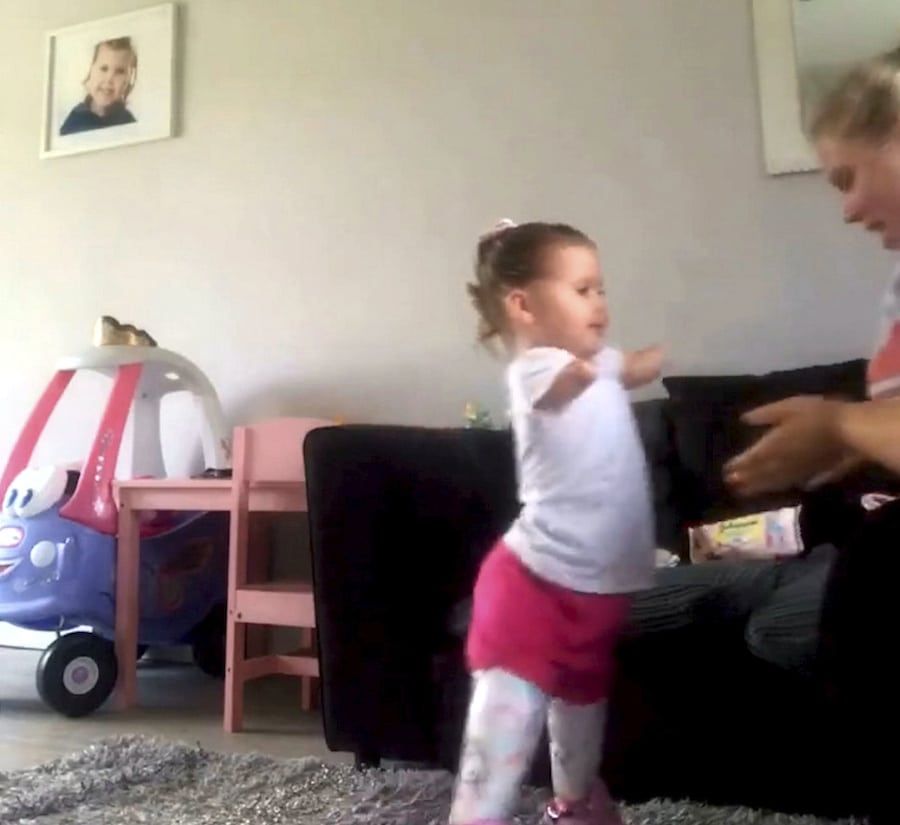 Harmonie was fitted with a £10,000 pair of prosthetic legs in late 2015 and has spent nearly two years mastering how to use them.
Now three years old, a video has captured her taking her first unaided steps in the living room of her home in Bath, Somerset, as mum Freya screams with delight.
The legs, bought from Dorset Orthopaedics, were paid for by almost 2,000 supporters of the Hope 4 Harmonie campaign.
Freya wrote: "It has been just over two weeks since we bought new legs from Dorset Orthopaedics with money from the Hope for Harmonie fund, donated by all you.
"She has done it. Our princess has done it. Just this morning. She has walked on her brand new pair of legs.
"WOW she has blown us away. We are so proud of her and cannot believe we can finally say she can walk!
"Everyday she shows us that nothing is impossible. She's our inspirational, determined, warrior.
"We are so proud of you Harmonie. We love you.
"Keep hoping for Harmonie. It's working."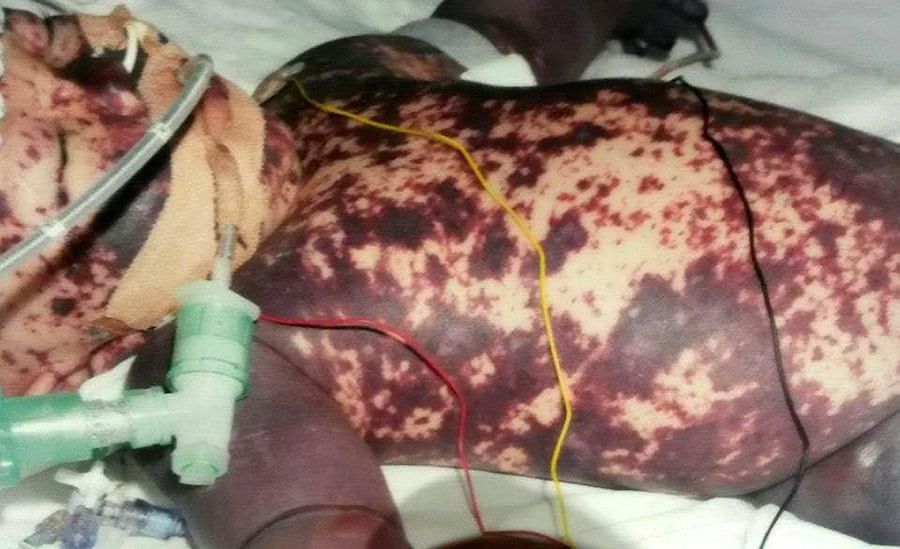 The video has been viewed over 19,000 times since it was posted on Facebook on Saturday, and has been shared over 100 times.
Freya added: "We are so thankful as without these donations we wouldn't be where we are today."
She said her daughter asked for the prosthetic legs to be decorated with unicorns "because they are magic and will help me walk".
The Hope 4 Harmonie fund, which has been raising money since October 2014, has also allowed the family to move into a new home in Foxhill, Bath.
Watch Video Here
https://www.thelondoneconomic.com/lifestyle/couple-loved-church-wed-much-turned-stunning-holiday-home/31/08/
https://www.thelondoneconomic.com/must-reads/man-became-donor-make-criminal-past-jailed-frenzied-attack-man-found-home-estranged-wife/31/08/