This shocking clip shows the moment a middle-aged man only narrowly missed plunging into rocks after jumping 65ft into the sea, at a piece of the coast known to be very dangerous.
The unknown man landed awkwardly on his back after leaping from a spot known as Dead Man's Cove in Plymouth.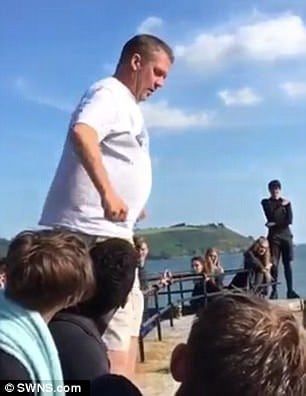 He was filmed carrying out the 'tombstoning' attempt less than a year after father-of-three Vincent Wagstaff plunged into the sea at the same place and died from multiple injuries.
The Maritime & Coastguard Agency said: 'Jumping from piers, cliffs, rocks or other structures into the sea can be very dangerous.
'The depth of the water can dramatically change with the tide, and what was a deep pool at lunchtime might be a shallow puddle by teatime.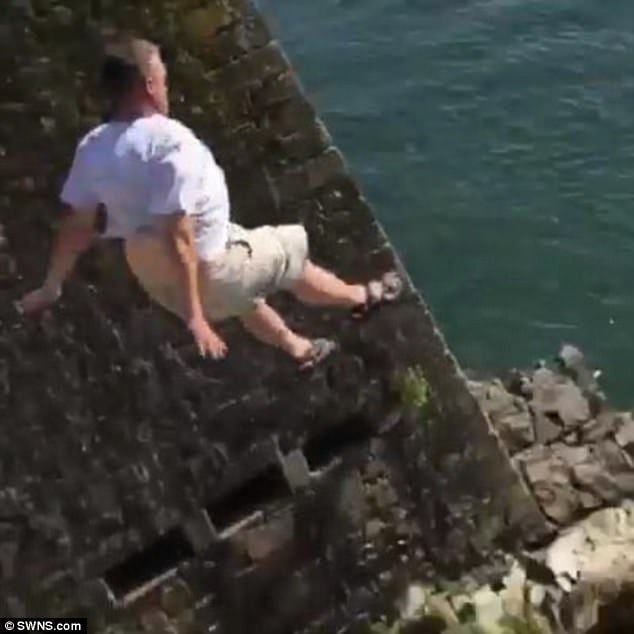 'You don't know what hazards may be lurking under the surface until you are hurt or worse.
'The shock of cold water may make it difficult to swim to safety and strong currents can quickly sweep people away.'
Watch Video Here