This is the emotional moment a female auctioneer broke down in tears when a collection of suffragette memorabilia sold for 16 TIMES the estimated price.
The dozens of postcards and leaflets issued during the struggle for the vote was found in a shoe box which had been hidden under a staircase for 60 years.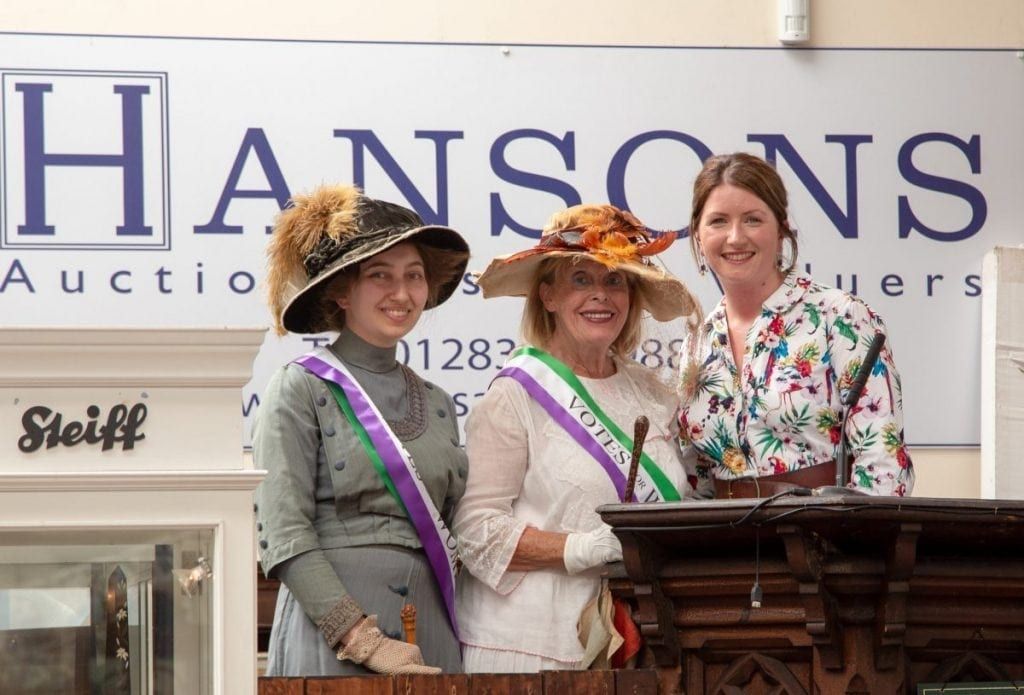 It contained the memories of three sisters – Edith, Florence, and Grace Hodgson – who kept badges, sashes, postcards giving women tips for procession marches.
Grace even went to prison for the cause and the siblings placed their mementoes in a box and kept it as a time capsule for future generations.
But after the owner died, his family discovered the amazing piece of history in a cubby hole when they were clearing out his house.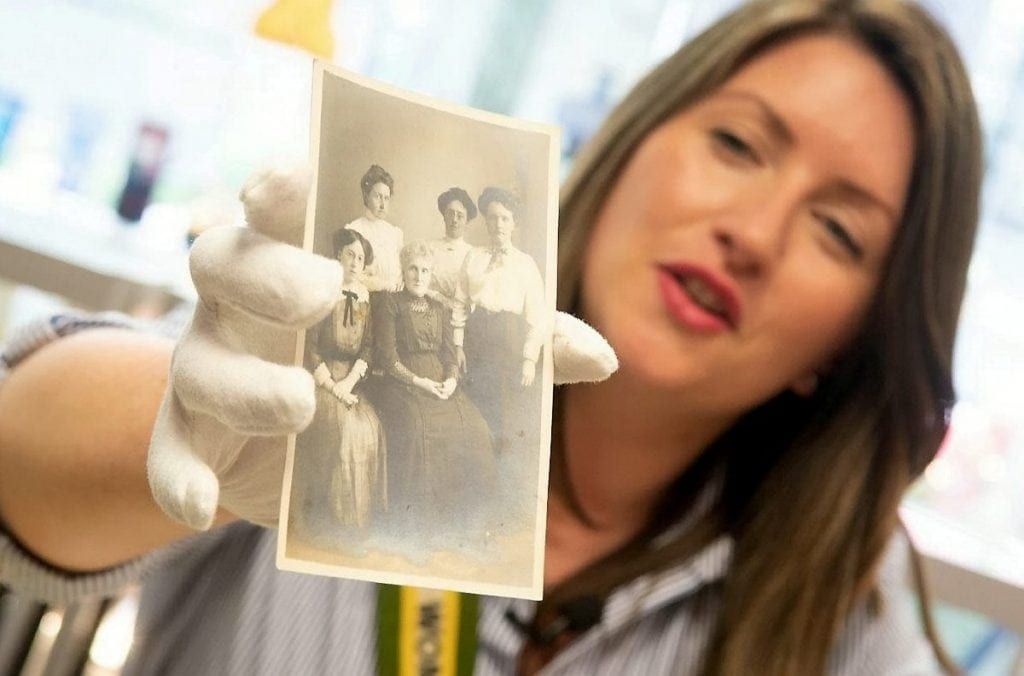 Hansons Auctioneers estimated the collection would fetch around £1,000 when it went under the hammer on Monday (2/7).
But touching footage of the sale captured the moment auctioneer Isabel Murtough wept as the lot finally sold for £16,000.
Colleagues had to pass her a tissue as the price rose higher and higher as several online bidders and four phone bidders battled to secure the lot.
Her voice began to shake with emotion and tears started to flow as the bids kept coming.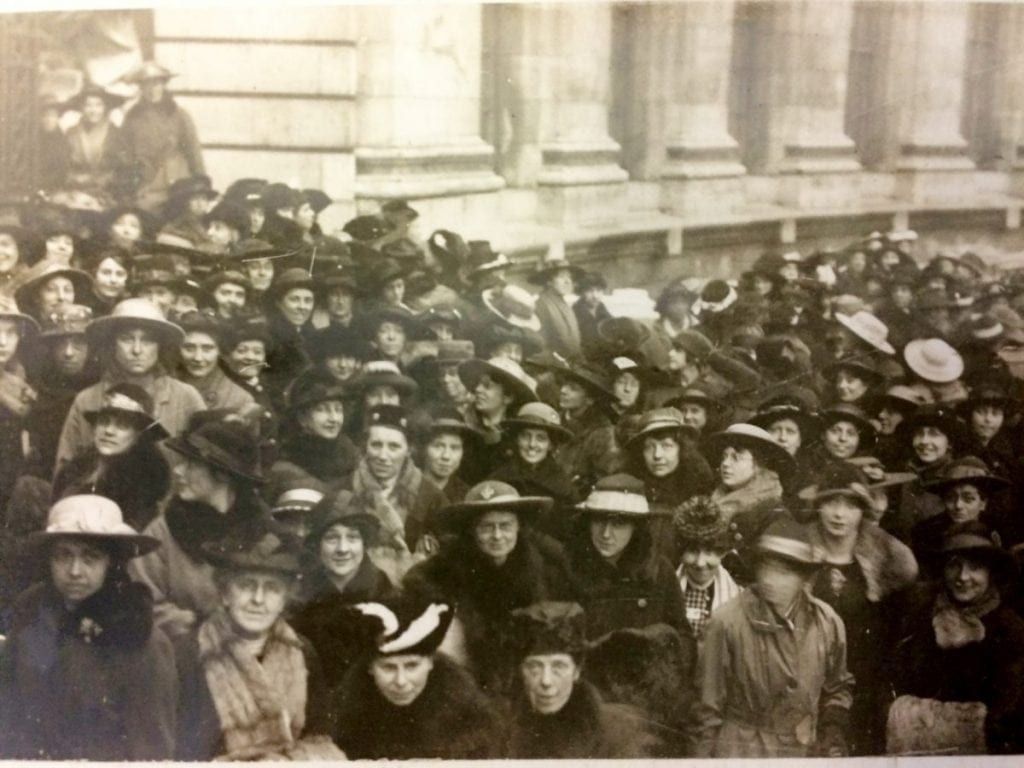 Ms Murtough told the bidders: "I'm sorry – this means so much to me.
"I told myself I wasn't going to do this. Just think about what these women went through at that time. It just really resonates at this moment.
"It's going wild, they love it. It's such a remarkable collection. It's just fantastic."
Afterward the sale, she said: "This was a hugely important collection, and the price exceeded all my expectations. I hoped it would make £10,000 but to see it reach £16,000 was overwhelming.
"I have to confess I didn't know much about the suffragette movement until I made this find but, after doing my research, I learned so much.
"These women went to jail and on hunger strike to fight for women's right to vote. Discovering more about what they went through has had a deep impact on me.
"The seller came to a free Hansons' antiques valuation event with the collection, which included badges, sashes and more than 100 period postcards.
"I knew at once that it was extra special. The owner said she'd place the item in our auction if I thought it would make more than £150."
The collection includes one postcard featuring a sketch of a man under the heading "Types of Anti-Suffragists – The man who thinks women are not sufficiently intelligent to vote, don't you know".
A Women's Freedom League pennant featuring Holloway Prison and the words "stone walls do not a prison make" is also among hundreds of items the sisters kept.
Within a postcard album are five hand-written postmarked cards urging women to support the cause in different ways showing how seriously they took their roles.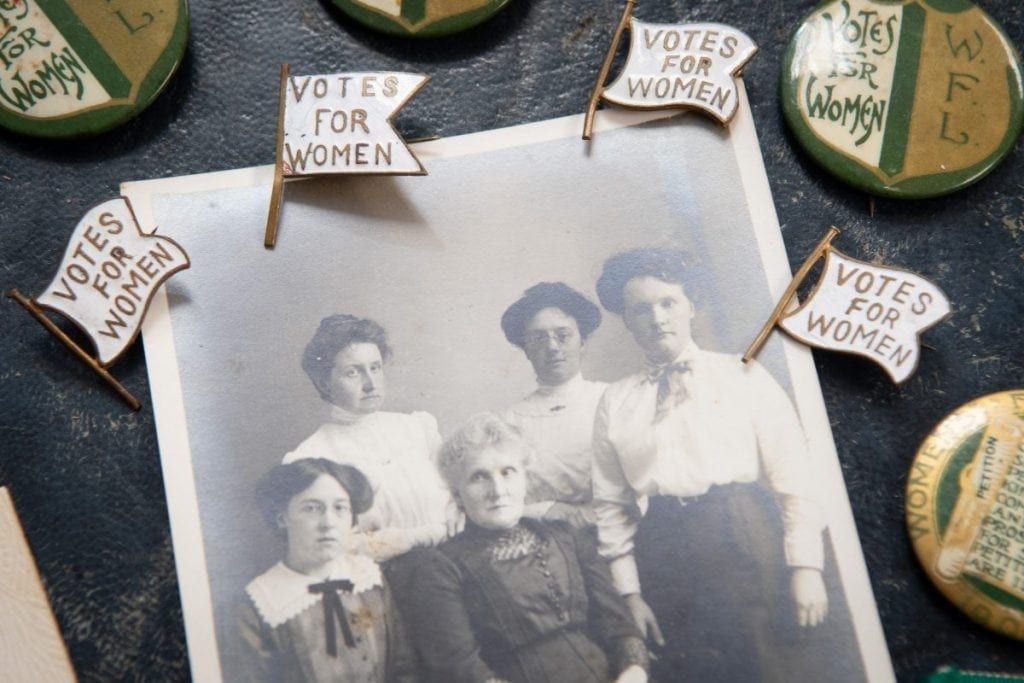 One to Miss Edith Hodgson, of 39 Estelle Road, Hampstead NW, August 24, 1909, says:
"Dear Miss Hodgson, we are indeed very grateful for your offer to help with the picketing as we are very hard pushed – looking forward to seeing you".
There is also a collection of 101 period postcards of leading figures in the movement including Emmeline Pankhurst, Lady Constance Lytton, Mrs Pethick Lawrence, Mrs Borrmann Wells and Anna Munro.
The owner, who did not want to be named, said after the sale: "I am shaking like a leaf. My two daughters were watching the sale online with me and we were all in tears.
"It was so emotional and meant such a lot to us that these women, our ancestors, were recognised as the legends they were.
"The three suffragettes were [my late husband's] great-aunts and he used to catch the train to visit them with his family.
"They were born in Islington and lived in a three-storey house in London. Each had a floor to themselves.
"They never married or had children but there was one other sister, May, who did marry and moved away.
"When the last sister died my late father-in-law, May's son, cleared the property and many items were sold. But he was a hoarder and kept many things.
"When he passed away 12 years ago at the age of 94 we found the box of suffragette items in a cubby hole under the stairs. It was one of the last things we found as we were clearing the house.
"It was a complete surprise. We didn't know the sisters were suffragettes and, until we took the items to be valued, I had no idea one of them had been imprisoned."