A violent burglar who held up a terrified family at knife and gunpoint was bailed so he could carry out another break-in just weeks later.
Homeless Shane Cosgrove, 24, was part of a two man team that broke into a south London family home just after 10.30pm on a Sunday night.
They smashed a rear window and a 52-year-old mother screamed in terror before she was silenced with a knife to her throat.
The second then pointed a pistol at her teenage son who had come downstairs and telling them not to make a sound they were frogmarched upstairs.
The son was led at gunpoint into his sister's bedroom as she was on her laptop before the duo demanded to know where the gold was.
The terrified mother and daughter began to cry before one of the thieves armed with the large knife grabbed the laptop, mobile phone and tried to rip the daughter's necklace off.
During the struggle it fell to the floor before he slapped the mother and daughter around the faces in a bid to get them to tell where the gold was.
The second armed with the handgun then demanded the son tell them where the money was.
When told there was none in the home the thieves took two mobile phones, two laptops and a watch and left by the front door riding off on a moped.
But police forensics found Cosgrove's blood left at the house in Durham Hill, Bromley, on June 17.
Nine days later he was arrested in Chesham, Buckinghamshire and injured himself resisting arrest.
He refused to answer any questions but was bailed when he appeared at Bromley Magistrates' Court on Friday, 20 July.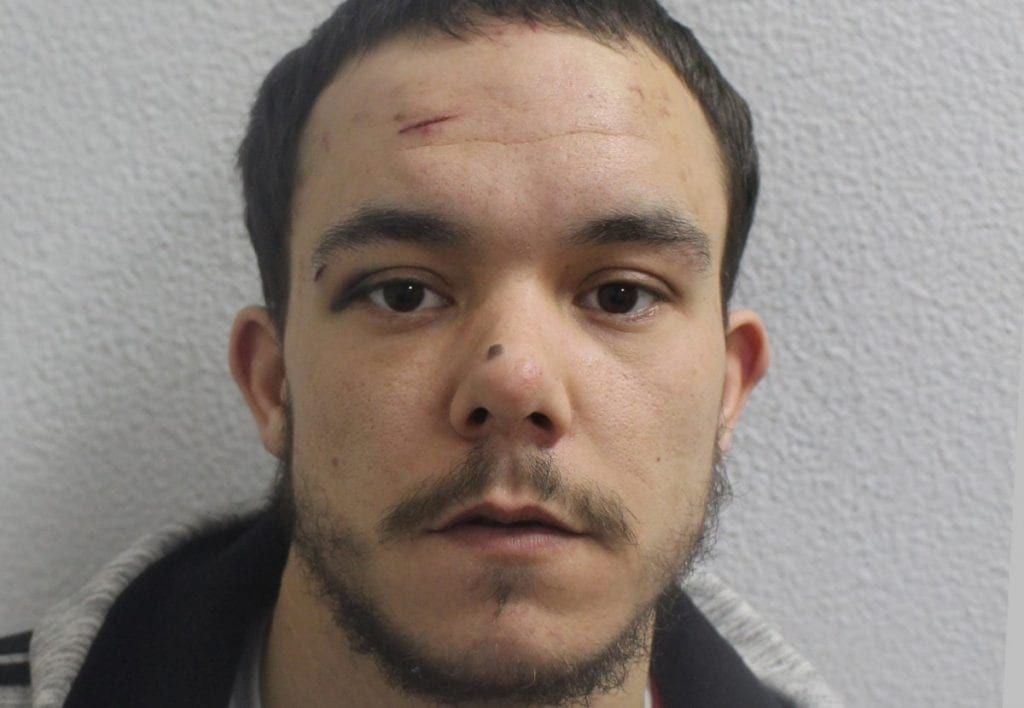 Eight days later Cosgrove was part of a three man gang which broke into a house in Minster Road, Bromley on a Saturday night just after 11pm.
A rear patio door was smashed and Cosgrove again left blood traces behind.
The trio stole £100,000 worth of jewellery, electronics, shoes, a handbag and sleeping tablets.
It took police another month to track down and charged Cosgrove on August 30.
Cosgrove was jailed for ten-and-a-half years at Croydon Crown Court on Thursday after pleading guilty to burglary and aggravated burglary on September 28.
DC Simon Pleavin, from Op Venice which investigates moped crime said: "I am pleased that Cosgrove has been jailed and taken off the streets of London so he cannot cause any more families misery.
"The aggravated burglary was a terrifying ordeal for the family and they are still extremely distressed from it.
"Both incidents have made the victims feel unsafe in their own homes.
"This sentence sends a clear message that those engaged in this type of crime will be brought to justice.
"I hope this sentence gives the victims a measure of comfort and closure."