Two men who kidnapped a man over a £300,000 drugs dispute, poured boiling water on his genitals and made him dance to Whitney Houston songs have been jailed.
Sakhawat Hussain, 35, and Andre Clarke, 30, were found guilty of the torture of Michael Dewar, 32, in a dispute over Class A drugs and jailed for 15 years each today (Oct 9).
Drugs were stored and prepared in Dewar's house – described as a "drugs factory" – in Batley, West Yorks., the court heard.
The victim had around 1.7kg of cocaine and 31.7g of heroin, as well as dealer lists and paraphernalia.
On January 23 2018, Hussain and Clarke went to the victim's house and there was a dispute between the men and the victim over a package of drugs.
During the argument, Clarke held a knife to the stomach of Dewar's heavily-pregnant girlfriend and threatened: "You better start talking or I'm gonna cut it out.", the court heard.
The package was returned to the men in an alleyway but three days later, the same two men and at least two others came back and said Hussain's sister's house had been robbed of £300,000 worth of drugs.
They accused Dewar of setting them up.
His young son, girlfriend and her dad were in the house and held prisoners upstairs while he was taken to the cellar, tied to a chair, repeatedly beaten and even hit in the face with a hammer.
He was interrogated about the missing drugs for several hours.
The victim was then bundled into a car and driven to another address in Batley where the horrific violence and questioning continued.
He was then held down on the sofa and one of the men held his legs above his head, Leeds Crown Court heard during a five-week trial.
Boiling water from the kettle was then poured over his buttocks and genitals and Dewar shouted in pain.
He was then made to have a shower 'to wash blood away and stop him leaving traces in the flat', the court was told.
His kidnappers made him dance and sing old Whitney Houston songs to amuse themselves, the jury heard.
Other weapons used to threaten or assault him included axes, a baseball bat, a hammer and a knife.
While Dewar was being tortured, another man held his family prisoners in their home overnight before leaving, warning that the house was being watched.
Dewar eventually managed to escape from the property the next morning, using a blade from a Stanley knife to cut himself free.
The victim ran back to his house and eventually went to A&E in Dewsbury District Hospital – before police were called.
Sentencing the pair, Judge Robin Mairs said: "The backdrop to these offences is the trade of Class A drugs.
"It is a lucrative trade carried out by those with no regard for the law.
"The stakes are high.
"Those involved have little compulsion in resorting to violence.
"The two of you were ringleaders in this organisation, as shown by your presence on the Tuesday and the Friday.
"Others were present but I am satisfied, having heard the evidence, they were under your control."
The judge described how the victim had suffered broken bones in his nose, cheeks and upper and lower jaws, bruising and swelling to his face and arms and blisters, skin loss and reddening on his legs, buttocks and genitals.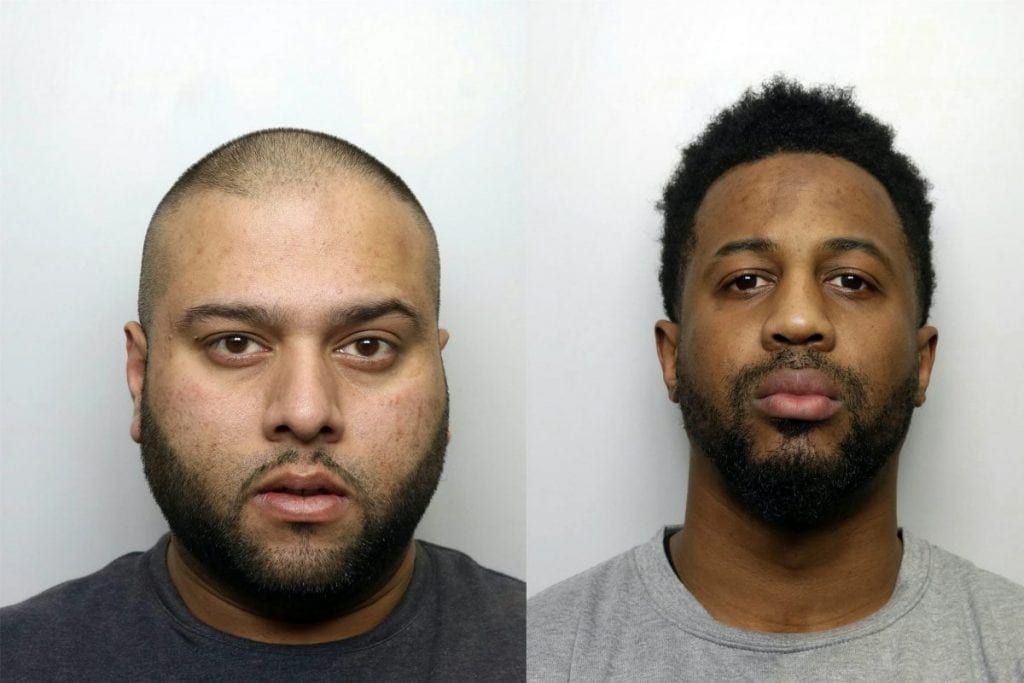 He said: "Physical and mentally there is no question this sustained and violent assault on him has left lasting scars now and will leave lasting scars upon him."
An aggravating feature of the case was the "sustained and repeated assault" on the same victim in his own home, the judge said.
The judge added: "Having heard the evidence there is no reason to distinguish between you."
The judge jailed both defendants for 15 years.
It is the first period of time they will spend in custody, the court heard.
They were both sentenced to 15 years for GBH, 12 months for affray, 9 years for kidnapping offences and 9 years for false imprisonment to be served concurrently.
Judge Mairs said: "I recognise these are lengthy sentences for men who have not gone to prison before, but these were organised offences."
Sakhawat Hussain aka Ziggy, of Batley, West Yorks., was unanimously found guilty of affray, kidnapping, causing grievous bodily harm with intent and two counts of false imprisonment.
Andre Clarke aka Griz or Jigger, of Huddersfield, West Yorks., was found guilty by a majority of 10-1 of the same offences as Hussain.
Hussain, wearing a t-shirt, and Clarke, wearing a black suit, both showed no emotion as the sentence was passed.
The public gallery was full during the hearing, which concluded with Judge Mairs commended the police operation to reach justice.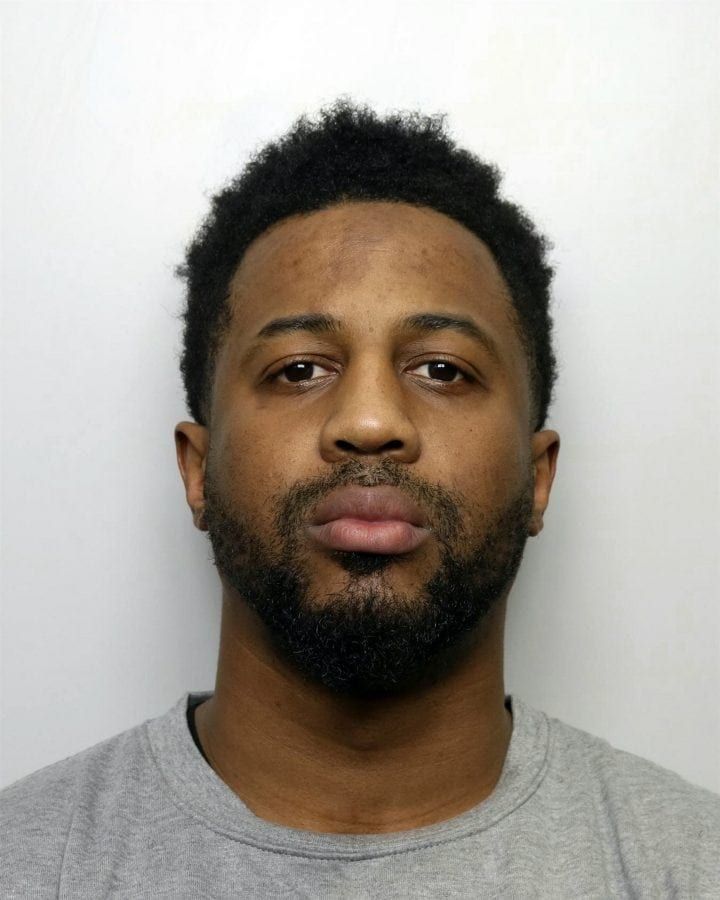 In a statement, Detective Inspector Mark Catney, of Kirklees CID, who led the investigation, said: "These individuals are involved in the depths of criminality and we welcome the sentences which have been passed down today at court.
"I would like to praise my team who have tirelessly worked on this investigation to uncover the series of events which took place.
"Their dedication and commitment has resulted In Hussain and Clarke being successfully convicted of abhorrent and violent crimes.
"I hope that these sentences act as a clear warning to anyone involved in criminality that it will not be tolerated in Kirklees."