This unbelievably dangerous stunt left shocked onlookers gobsmacked as two daredevils seemingly tried to avoid paying a fare by clinging onto the back of a bus.
A picture shared on Twitter appears to show the pair hanging on the back of the moving bus as it traveled around a busy town centre.
Taken on Friday night near the a shopping centre in Blackpool, Lancs., it was posted by Twitter user Andrew Steen with the comment: "Saves on the price of a ticket I guess."
James Clancy, a project manager from Blackpool, took the incredible pictures as he was driving with his wife to watch comedian Jimmy Carr on Friday night.
The 38-year-old said: "We were stuck behind traffic in the centre when the bus in front of us stopped to let people off.
"These two young men got off and we thought they were going to cross the road behind the bus.
"But instead they jumped onto the back of the bus and just held on.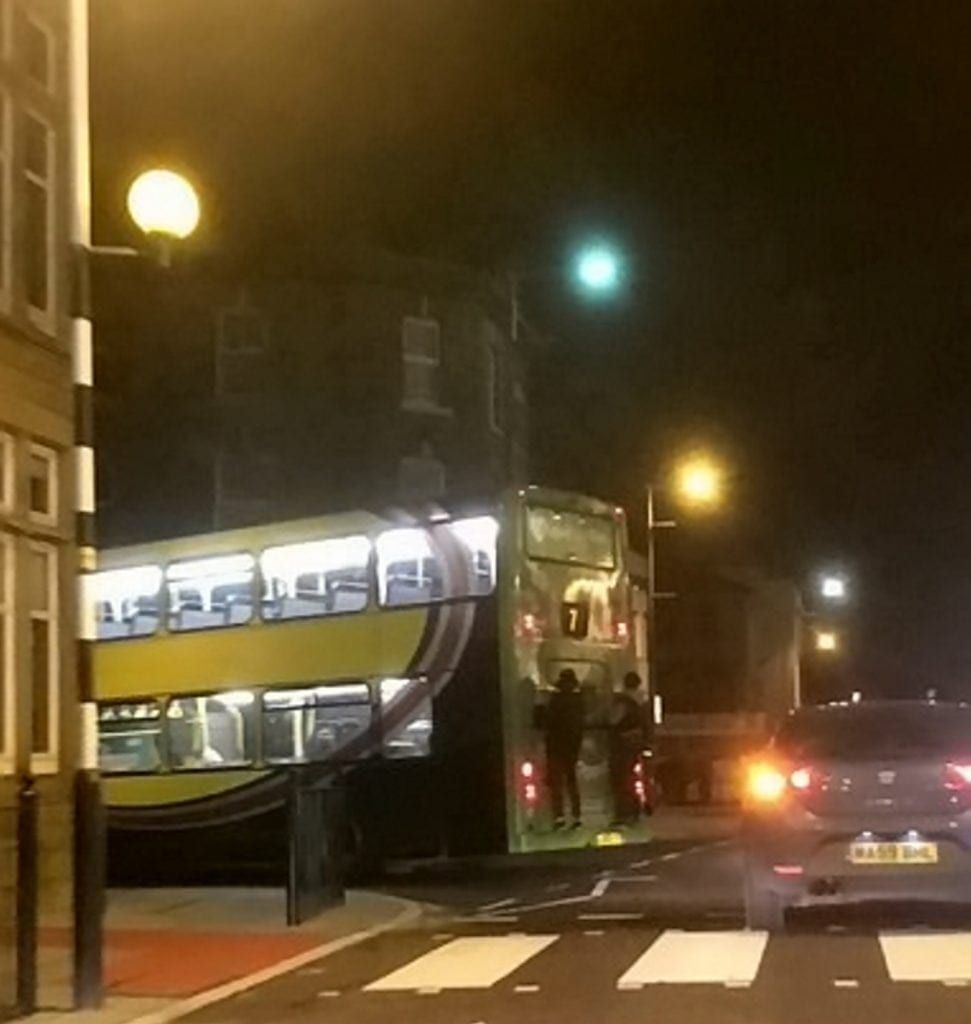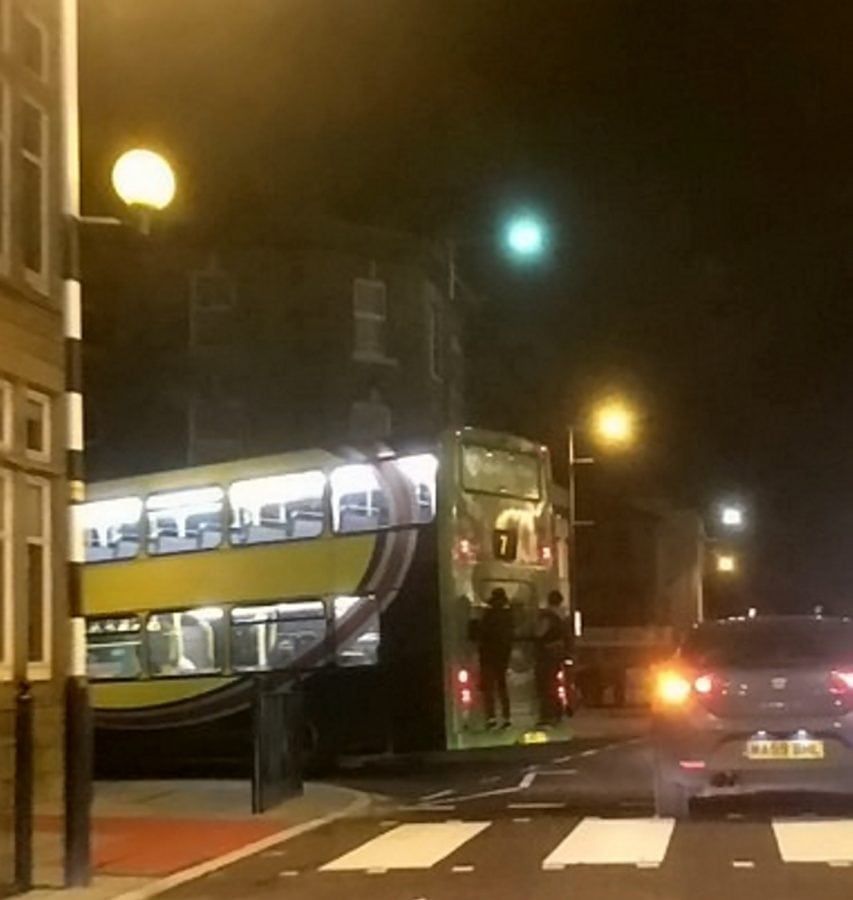 "They clung on for at least half a mile while we were behind them, but it could have been further.
"We turned off the road and they were still hanging on.
"If they had let go they definitely would have been hit because the traffic was really bad that night.
"We were keeping well back from them in case they did, but I don't think the bus driver knew they were there otherwise surely he would have stopped.
"They looked young to me, between 15-18 I would say, and one of them was wearing a top-hat which I found really strange."
Blackpool Transport has been approached for comment.
RELATED 
https://www.thelondoneconomic.com/must-reads/weird-news/ck-navy-pilots-appear-draw-giant-penis-sky-contrails/17/11/