A teenage thug who savagely battered his girlfriend who later suffered a miscarriage after she told him she was pregnant has been caged for more than three years.
Michael Hurditt, 19, pounced immediately after the news was broken and screamed "I'm not having a child with you."
The yob had previously held a knife to her throat, forced her face towards a hot cooker and locked her in children's handcuffs during a horrific campaign of violence.
A court heard the couple had enjoyed an afternoon in a park together on August 22 last year during which Hurditt told the victim that he loved her.
But he flew into a rage after she revealed she was expecting and put her in a headlock and threw her to the ground.
The yob then knelt on her stomach and repeatedly punched her and she later lost their unborn child, Wolverhampton Crown Court was told.
Hurditt, previously of Dudley, West Mids., but now of no fixed abode, admitted assault and putting a person in fear of violence by harassment.
He was given three years nine months detention in a Young Offenders Institution and banned from contact with the victim last Friday (20/4).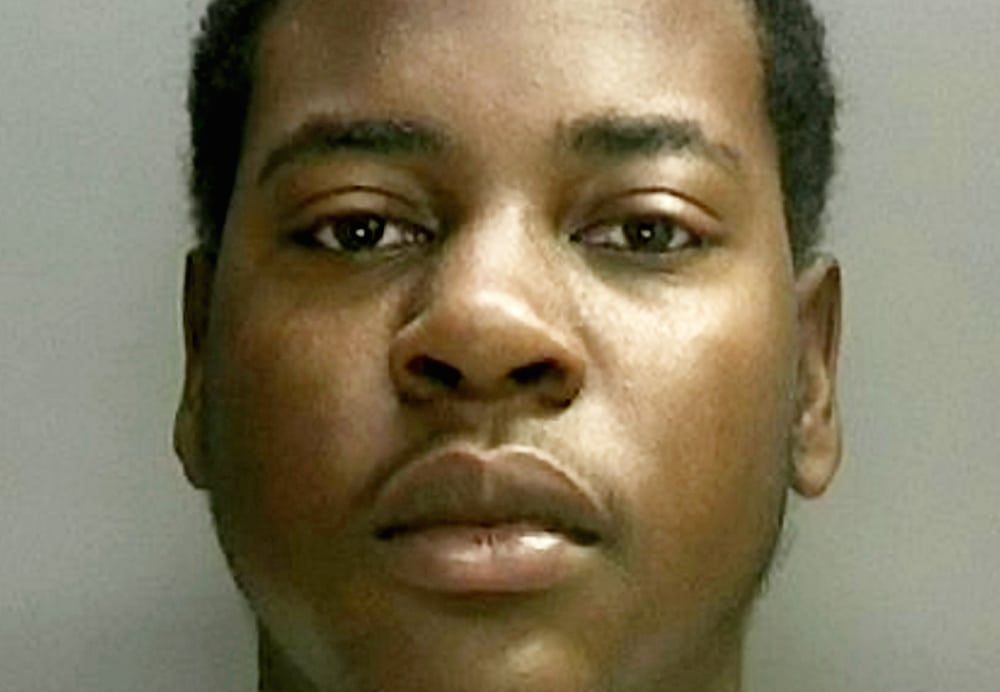 Prosecutor Patrick Kelly said the couple's relationship had been punctuated by violence from the defendant, who was asked to leave her home in July.
But he continued to call at the address and on one occasion tried to push her face down onto a hot cooker while warning her "I can make it so no other man looks at you."
Hurditt gave up and threw her to the floor after she screamed at him to stop.
On another occasion he grabbed a kitchen knife, held it to her throat and warned she had until September 1 to get him £100.
He returned the day after the deadline expired, forced the woman into a pair of children's handcuffs, held her in a choke hold and drove her towards the cooker again.
She feigned a collapse and police were called.
The victim, who had not reported the earlier incidents, told officers: "I thought I was going to die. I am utterly terrified of him."
Oliver Woolhouse, defending, said: "He is young, isolated and troubled."
https://www.thelondoneconomic.com/must-reads/pt-could-have-been-gunned-down-as-revenge-for-testifying-against-a-horrific-gang-rape/25/04/
https://www.thelondoneconomic.com/must-reads/inspector-who-stole-700k-of-drugs-from-locker-room-ordered-to-pay-back-just-135000/24/04/