A man has been arrested after an angry note was left on an ambulance at the scene of a medical emergency threatening it would be "smashed".
Paramedics were treating a patient who had suffered a critical heart problem inside a nearby property at the time.
Police from Tower Hamlets in east London tweeted: "This was left on @Ldn_Ambulance after they were dealing with a cardiac arrest patient! Needless to say one is in custody now. #DTeam".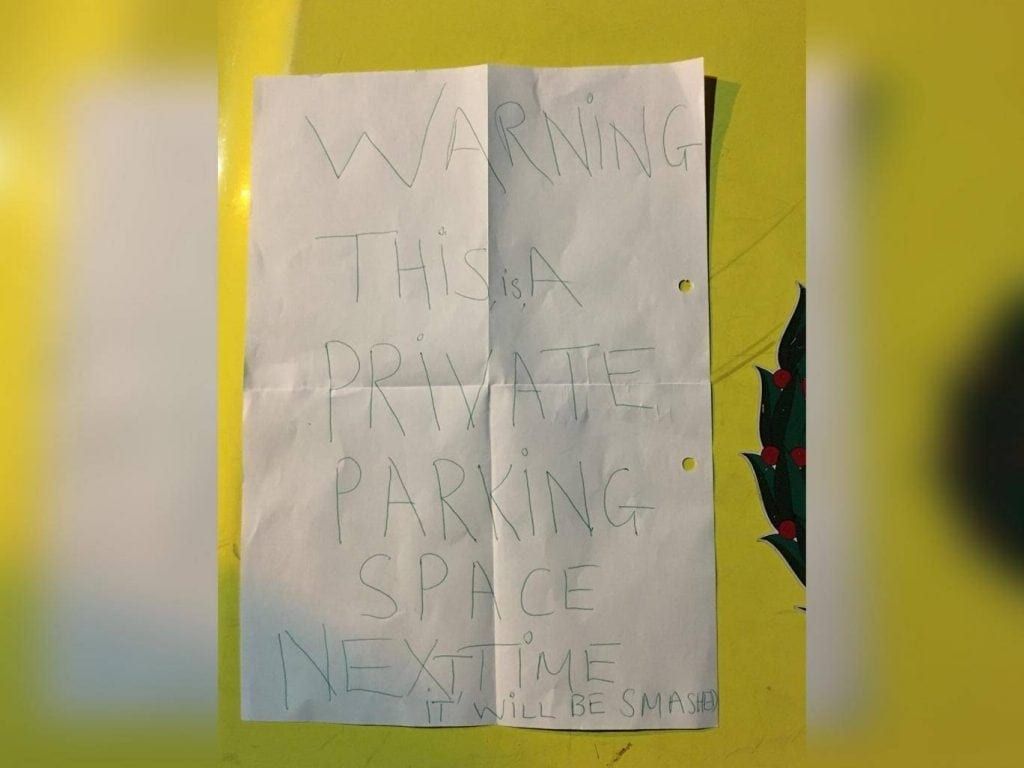 The note warned the paramedics of the consequences of parking in the spot where they had left their vehicle, which it said was reserved for a specific person.
It read: "WARNING THIS IS A PRIVATE PARKING SPACE NEXT TIME IT WILL BE SMASHED".

https://www.thelondoneconomic.com/must-reads/woman-who-left-an-abusive-note-on-an-ambulance-outside-her-house-has-been-evicted/23/03/
https://www.thelondoneconomic.com/must-reads/heartless-ups-delivery-driver-leaves-abusive-note-on-ambulance-accusing-paramedics-of-blocking-him-in/02/05/