Four teenage thugs who hurled a brick through a taxi window which hit an elderly woman passenger leaving her with a fractured skull, have walked free from court.
The 77-year-old victim, who hasn't been named, was returning from a performance of 'The Sound of Music' with her husband when they were ambushed.
But as the driver came to a junction, four yobs, aged between 15 and 17, leapt from behind trees and threw a brick at the vehicle.
Shocking footage released from inside the cab shows the victim crying out as the brick shatters the glass and strikes her head at 10.20pm on May 25 last year.
The group attacked five other taxis in the area that night, smashing windows and petrol tanks with stones before running away down an alleyway.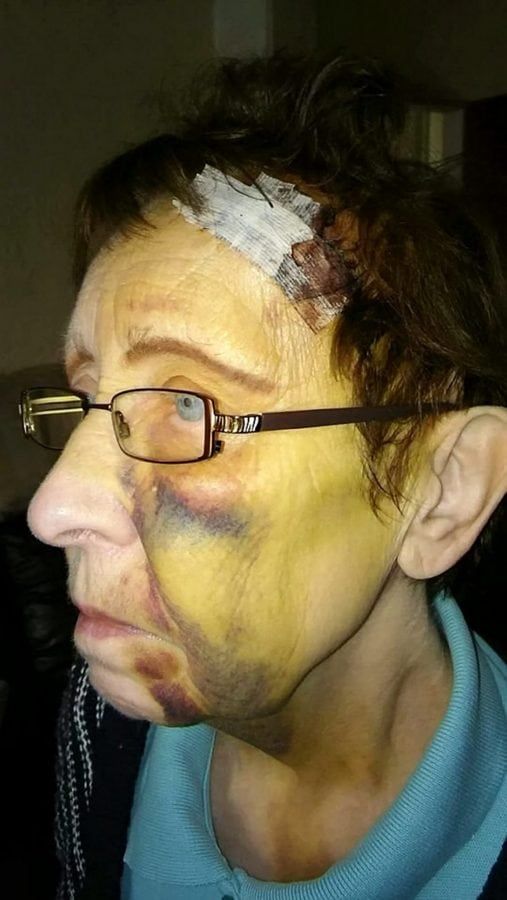 Today, the boys, aged between 15 and 17 and whose names are protected by the law, were sentenced for wounding and conspiracy to destroy or damage property.
Two of the defendants, aged 17 and 16, were found guilty of throwing the bricks while the other 16-year-old and 15-year-old supplied the missiles.
The 17-year-old had earlier admitted wounding saying he was "drunk" and targeting taxis and was found guilty of conspiracy to destroy or damage property.
He was handed a 12-month rehabilitation order, a six-month curfew between 9pm and 7am and put on a supervision programme for 180 days at Birmingham Youth Court.
The two 16-year-olds and the 15-year-old were found guilty of both charges and all four were ordered to pay just £50 each in compensation.
Both 16-year-olds received a one-year supervision order and a six-month curfew between 9pm and 7am.
One of the 16-year-olds, who was throwing the bricks, received a supervision order for 180 days.
The 15-year-old was given a three-month curfew between 9pm and 7am and put on a 12-month youth rehabilitation programme.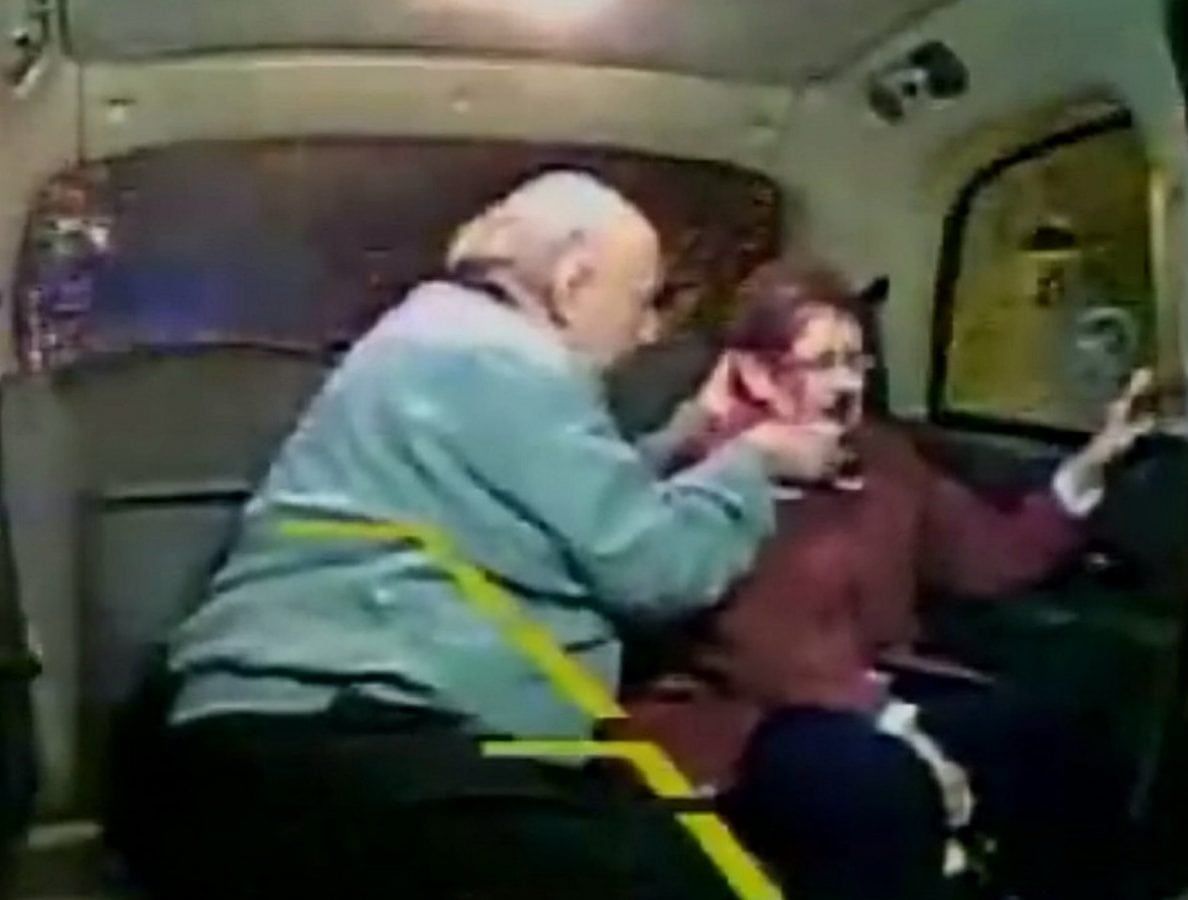 District Judge Joanna Dickens said: "This is a very, very, very serious offence for a number of reasons.
"Throwing stones at cars, putting aside what happened, is unbelievably serious. The probability is that an accident will happen.
"It was a group action and all of you are quite clever enough to understand the consequences of what happened.
"The consequences are life-changing. Given the victim's age she is vulnerable and it is likely to affect the remainder of her life.
"I accept that none of you intended this to happen, but you were all reckless.
"If you were adults you would be going to prison. It is so serious only custody can be considered for an adult.
"For injuring the victim you would receive two-and-a-half years in custody."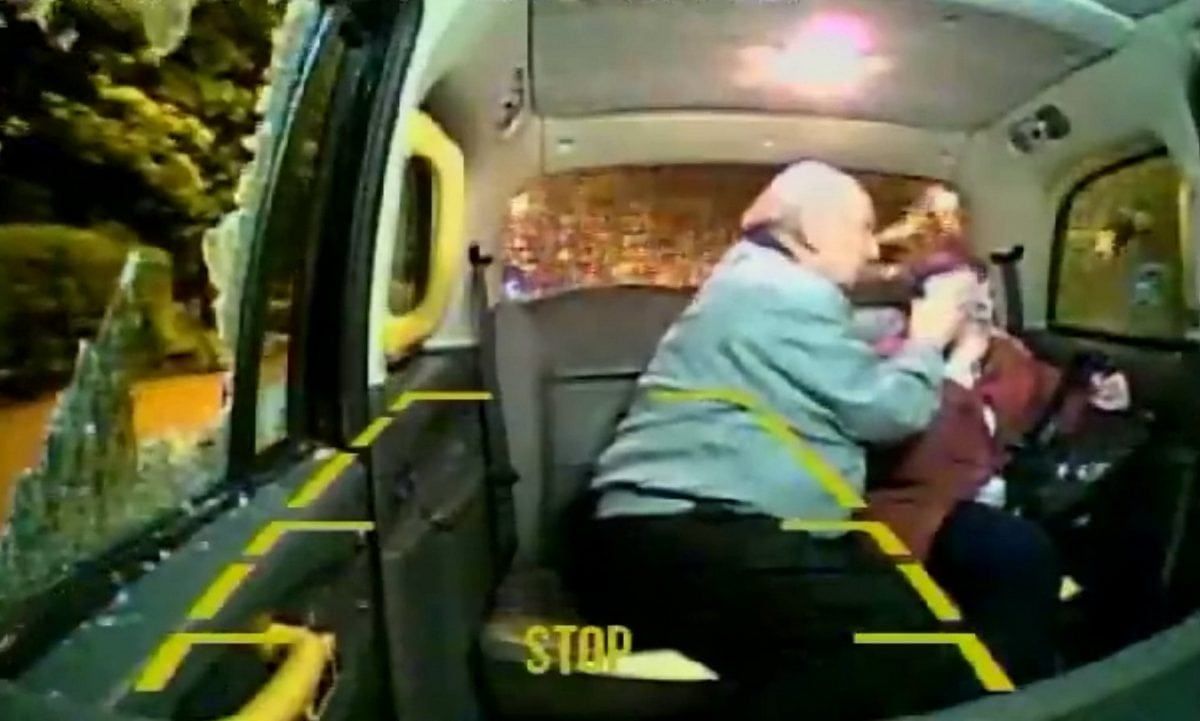 The court heard the pensioner was attacked as the taxi travelled along Bellvue Avenue in Birmingham.
The victim impact statement said: "I say in the rear of the taxi behind the driver.
"We drove through a junction past McDonald's towards Selly Oak.
"I heard a loud bang and glass smashing.
"When I saw blood on my hands I realised I had been hit by something on my head.
"My husband said it was a brick then I began to feel quite ill.
"The taxi took me to Queen Elizabeth Hospital where I am still being treated.
"My head has been stitched up, my left eye is swollen shut and my skull has been fractured.
"This has spoiled our evening out. We shouldn't have to put up with this sort of violence.
"If the brick had hit the taxi driver, we could have all been killed."