This stunning 'work of art' shows a female taxi passenger's face imprinted on the back of the driver's headrest – after he slammed on the brakes.
Cab driver Jim McNee, 50, picked up a female passenger during the weekend to take her to Glasgow.
He took all the safety precautions but had to make an emergency stop due to the vehicle in front of him frantically stopping.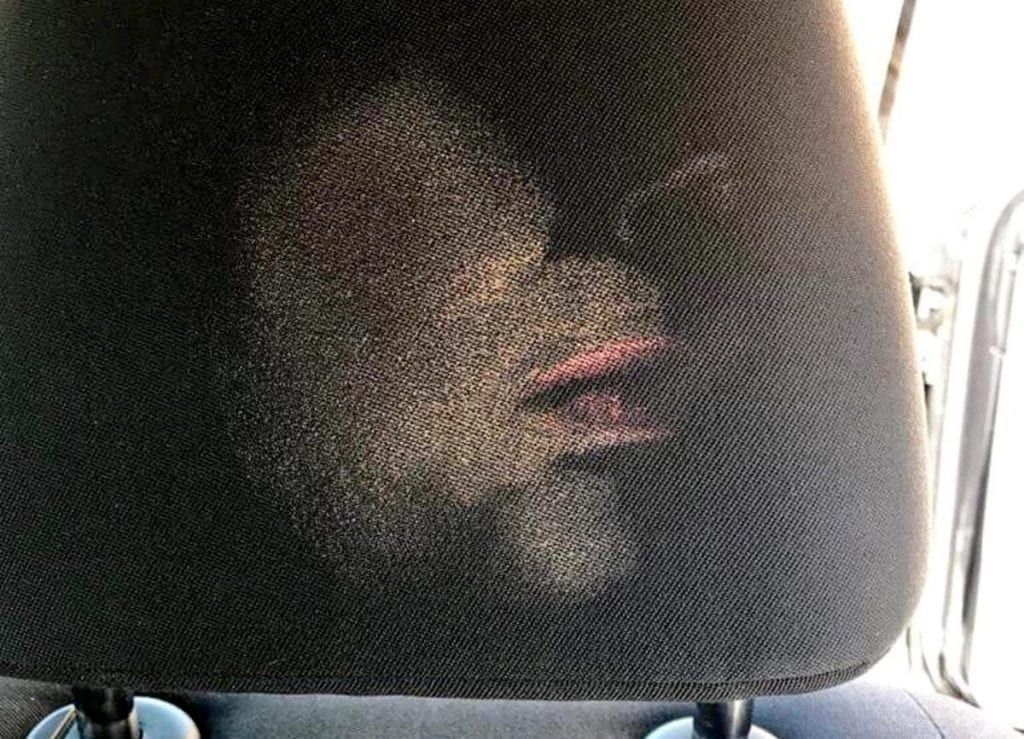 However, although his passenger was not hurt and found the ordeal amusing, Jim discovered her face in make-up and lipstick on the back of his headrest in the taxi.
After taking a snap of the 'work of art', Jim could not help but share it with his son Jamie.
Jamie, from Bellshill, North Lanarkshire, posted the picture of the hilarious "artwork" left in his dad's cab after a Saturday afternoon fare.
The 23-year-old could not believe the tweet had racked up more than 26,000 likes and over 5,000 retweets.
He said: "Everybody thinks it's fake. I was in the car the other night (Tue) and my dad has kept it there.
"It's a good laugh, a great talking point for him.
"The lassie wasn't hurt or anything, she laughed when my dad braked.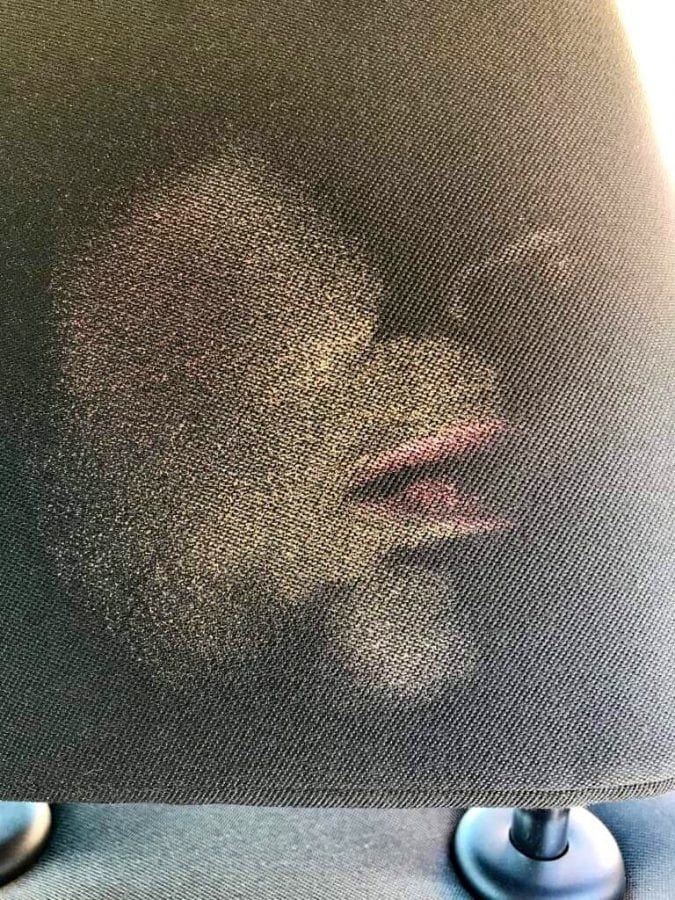 "My dad never noticed it until the Sunday when someone was sitting at the back seat and they said 'listen, big man, somebody has left their face all over the back of the headrest'.
"My dad then sent me the picture and said 'listen to this, I've got some lassies face imprinted on my back seat'.
"I'm not really big on Twitter but all of a sudden everyone started messaging me. Everyone says it looks like the Shroud of Turin."
Jamie, who works as a football coach, says his dad got calls from his friends saying his going viral.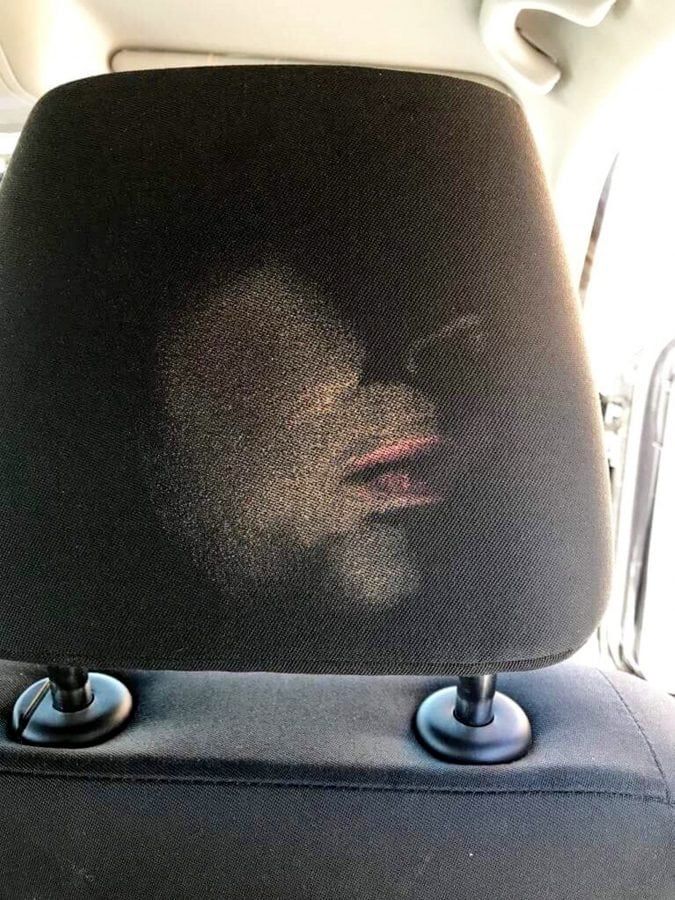 He added: "He says it's brilliant.
"He phoned me on Sunday saying random guys from the taxis were saying his going viral and all that.
"It's a good laugh."
https://www.thelondoneconomic.com/must-reads/three-members-of-the-same-family-beat-48000000-1-odds-to-share-the-same-birthday/06/07/