A stowaway lizard survived a 4,000 mile flight back to Britain after hoping in a suitcase.
The lizard – which is around two inches long – jumped out of the holidaymakers suitcase while they were unpacking from their vacation in the Caribbean.
The family had been relaxing in St Lucia, when the "unexpected item" quietly crept into their bag.
After spotting their little travel companion, believed to be an anole lizard, run across the floor at their home, in Wickford, Essex they called the RSPCA to come and rescue it.
An anole lizard is a species from the Caribbean Lesser Antilles.
RSPCA's Animal Collection Officer (ACO) Joe White, who rescued the small stowaway, said: "I think they were quite shocked to see this exotic lizard jump out of their suitcase.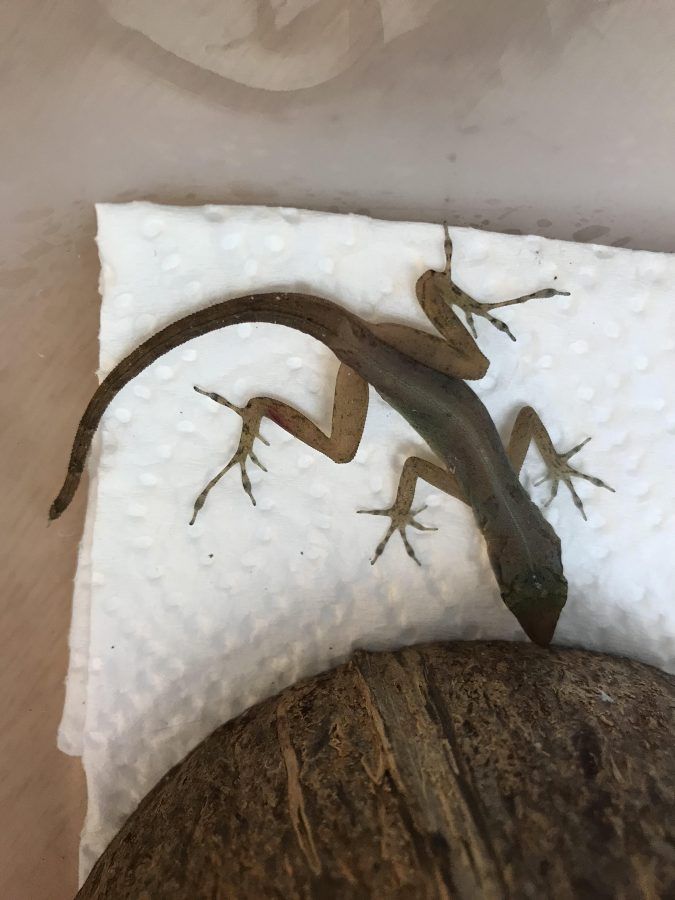 "Thankfully, they were able to grab him and give us a call. He was a little dehydrated but otherwise his 4,200 mile journey hadn't done him any damage.
"I took him to be monitored by an exotics rescue centre and he has now been rehomed."
Every week, the RSPCA say they receives reports of exotic creatures – including scorpions, lizards and frogs – that have accidentally been imported in people's luggage.
The charity is urging holidaymakers to take care when packing to make sure there aren't any unwelcome travel companions.
ACO White added: "It's really important that people thoroughly check their luggage before they leave their holiday destinations.
"Little critters like this one can easily hide in there and it must have been quite a shock for the lizard to end up in Essex."
As this reptile is not native to the UK it would be an offence under the Wildlife and Countryside Act 1981 to release, or to allow the lizard to escape into the wild.
by Yasmin Harisha