The son of Kosovan refugees whose family fled the Balkan battlefields will find out on Thursday if he has got the A Level results to get into the country's best university.
Edi Rama, 18, needs to score top marks in his exams to take up a place on a degree course at the world-famous Corpus Christi university, Oxford, to read Maths in September.
It is a far cry from the battlefields his painter and decorator dad Arsim, 48, and receptionist mum Gezime, 42, escaped in the mid-1990s – as they were only too quick to remind him.
Edi will be among thousands of teens up and down the country eagerly anticipating A Level results day this Thursday.
He has been predicted an A* in his maths, further maths, physics and chemistry.
Edi studied at Newham Collegiate Sixth Form who last year sent 95 per cent of pupils to Russel Group universities, despite serving one of the poorest communities in the country.
Edi, who has two siblings and older brother Drin, 21, and younger sister, Dea, 14, said: "They are often reminding us how lucky we are to be living in the UK.
"They don't talk much about what happened but they make sure we know how different their childhoods were to ours.
"It is very difficult for me to appreciate just how hard it was for them because I was born here and have known nothing else. It seems remote for us but obviously not for them.
"It will mean so much to them if I manage to get into Oxford. They are so grateful for everything this country has given us.
"If they had not left Kosovo and been caught up in the fighting, chances they would not have lived long enough to have children, let alone have one going to the best university in the world."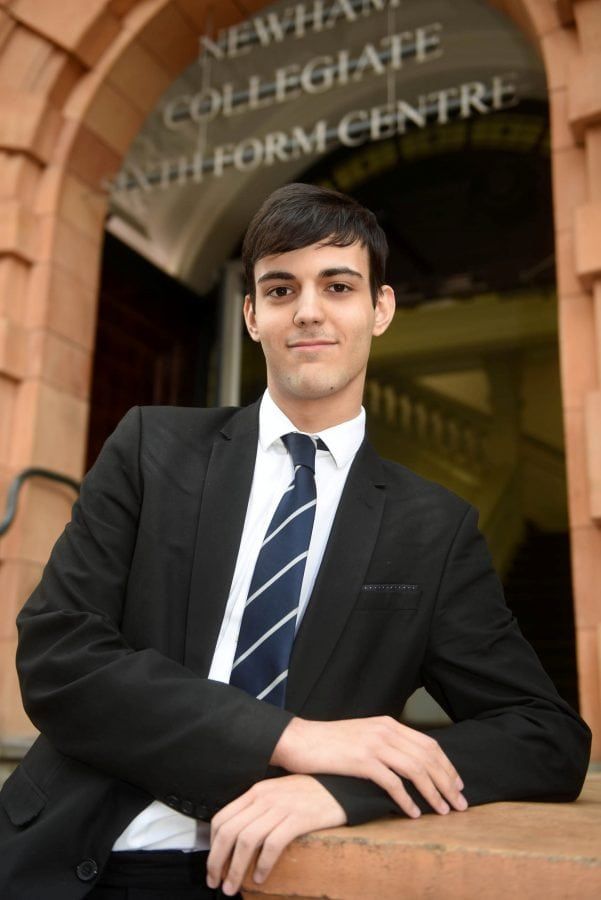 Edi's parents fled Serb controlled Kosovo as the civil war was raged, arriving in Germany in 1995.
After the war ended they were told by authorities they had to return to Kosovo.
Fortunately, they gained asylum in the UK moving here in 1999 and settling in Barking, East London.
Edi added: "I am not really sure where my brains have come from. Guess it is just luck.
"I know I was bright from about the age of seven when I was finishing work much quicker than everyone else.
"Oxford was a big dream for me for a long time. A lot of my success is down to the sixth form I attend.
"People here come from a variety of different background but we all share a belief that we can succeed at whatever we choose to do.
"A lot of that is down to the confidence instilled in us by this sixth form."
Newham Collegiate Sixth Form headteacher Mouhssin Ismail, who left a six-figure salary in the City to become a teacher in his old inner-city hometown in East London, said: "Edi is fine example of a young person who has overcome adversity to be a shining success.
"He is among a number of students at Newham Collegiate who are being pushed to reach their potential."
Earlier this year, Edi was among just a handful of recipients of the Harvard University book award.
The award is given to students applying for a place at the university who have excelled academically.