Shocking aerial photographs show the scale of devastation caused by a huge fire which tore through Chester Zoo last weekend.
The blaze broke out in the Monsoon Forest area of the popular Cheshire attraction on Saturday (15/12) leading to the deaths of some exotic animals.
Keepers managed to save six orangutans, 18 macaques, four gibbons and some larger birds – but frogs, fish, snakes and other small birds did not survive.
The Monsoon Forest area remains closed to the public four days on from the inferno and well-wishers have so far raised over £141,000 towards repairs.
Now dramatic birds-eye images reveal for the first time the extent of the damage caused to the £40million structure, which is billed as Britain's biggest indoor habitat.
Aerial photos show a large gaping hole in the roof with the charred remains of several enclosures where some animals perished.
A zoo spokesman said today (Wed): "The Monsoon Forest area remains closed to the public as we work with investigators to establish the cause of the fire."
Zookeepers had managed to entice the monkeys and apes away from the fire with bananas and some orangutans were seen wrapped in comfort blankets.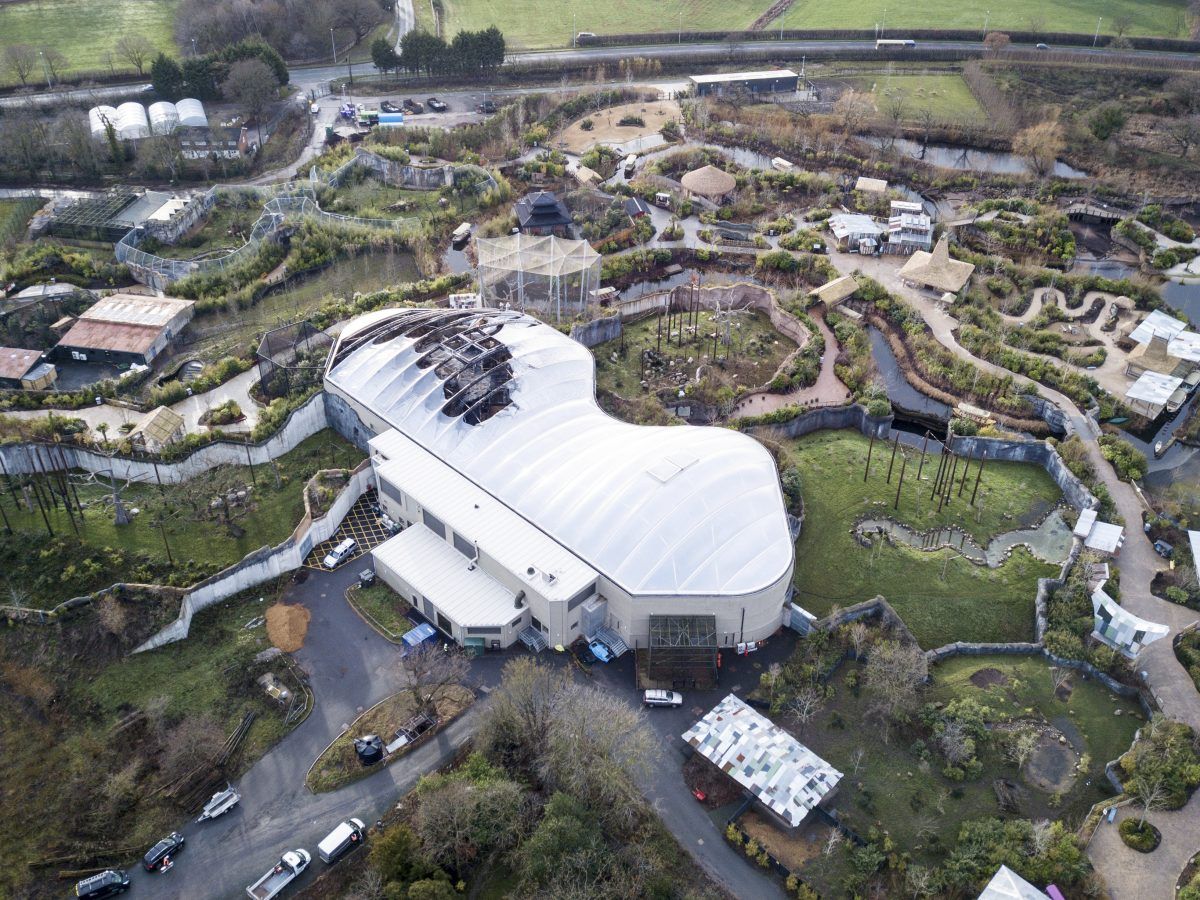 But bosses spoke of their devastation by the loss of some of their animals and described the fire as one of the "toughest days" in its history.
Chief operating officer Jamie Christon added: "New homes have been found within the zoo for all of the animals that were led to safety and our teams are working around the clock to relocate those animals and get them settled.
"Our conservationists will continue to move animals into their new habitats over the coming days.
"Some species such as the Sunda gharial crocodiles, painted batagur turtles and giant Asian pond turtles remain inside Monsoon Forest in an area unaffected by the fire, and remain in good health.
"The investigation into the fire and its cause is ongoing, and we will continue to work hand in hand with the relevant authorities in the coming days and weeks.
"The whole Chester Zoo team have been humbled by the incredible amount of support and kindness from the local community, our members, visitors and the general public.
"On one of the toughest days in our long history, it reminded us all that the zoo holds a very special place in the hearts of so many of us, and lifted spirits of the whole team."
At its height about 75 firefighters were battled the blaze, which caused significant damage to the entrance area and visitor walkways.
Cheshire Fire and Rescue Service said investigators were yet to establish the cause but that it was believed to have been started accidentally.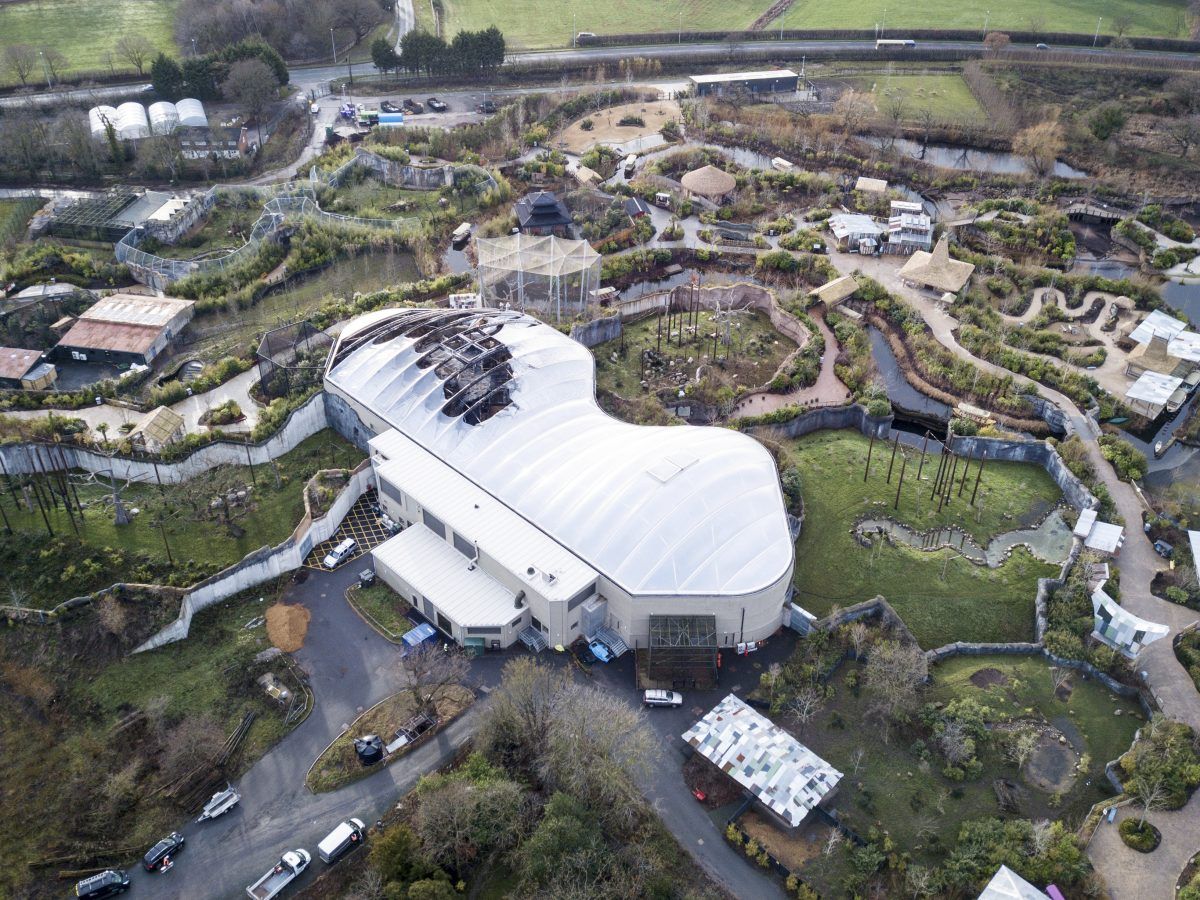 North West Ambulance Service said one person was treated for smoke inhalation and armed police were also in attendance in case any animals posed a threat to the public.