A badly injured seal with a plastic frisbee stuck round its neck has been found on the Norfolk coast for the second time.
The marine mammal – nicknamed Mrs Pink Frisbee after the coloured ring lodged over its head – was rescued by volunteers from Waxham Beach in Norfolk yesterday (wed).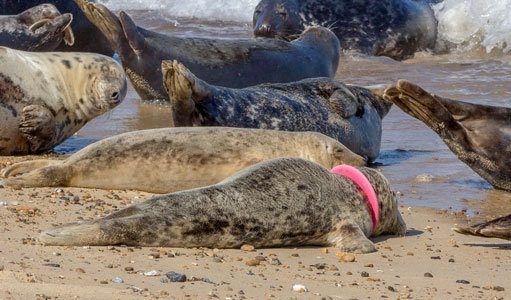 Last year, another Atlantic grey seal – dubbed Frisbee – hit the headlines after it was rescued from a nearby stretch of sand with a yellow plastic ring round its neck.
Rescuers from Friends of Horsey Seals (FOHS) – the charity that found both the animals – have taken the latest casualty to the RSPCA's East Winch Wildlife Centre.
Peter Ansell, chairman of FOHS, said: "I've seen the wounds round her neck and if she wasn't in pain, it would be a miracle.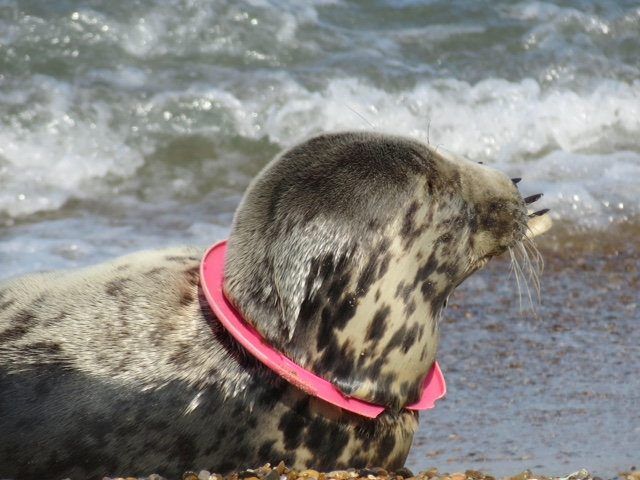 "They [the RSPCA] had to cut it off in pieces and she's up there now receiving treatment.
"We're quite confident she'll make a full recovery."
Mr Ansell said the adolescent female was probably between four and five years old.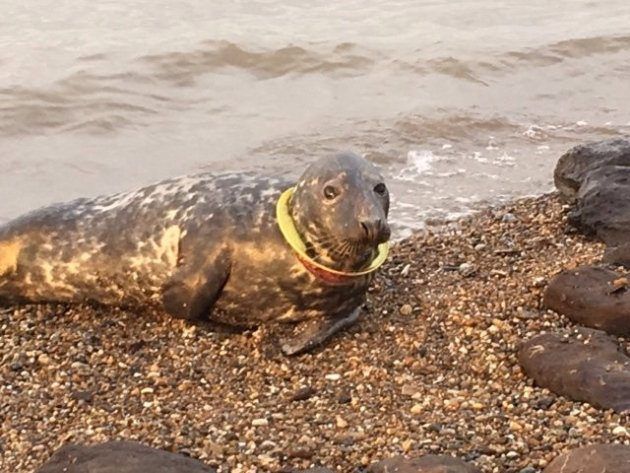 He added: "She could be older because she's a bit malnourished and has probably been finding it difficult to feed."
The seal was first spotted in September but the volunteers have only just managed to catch her.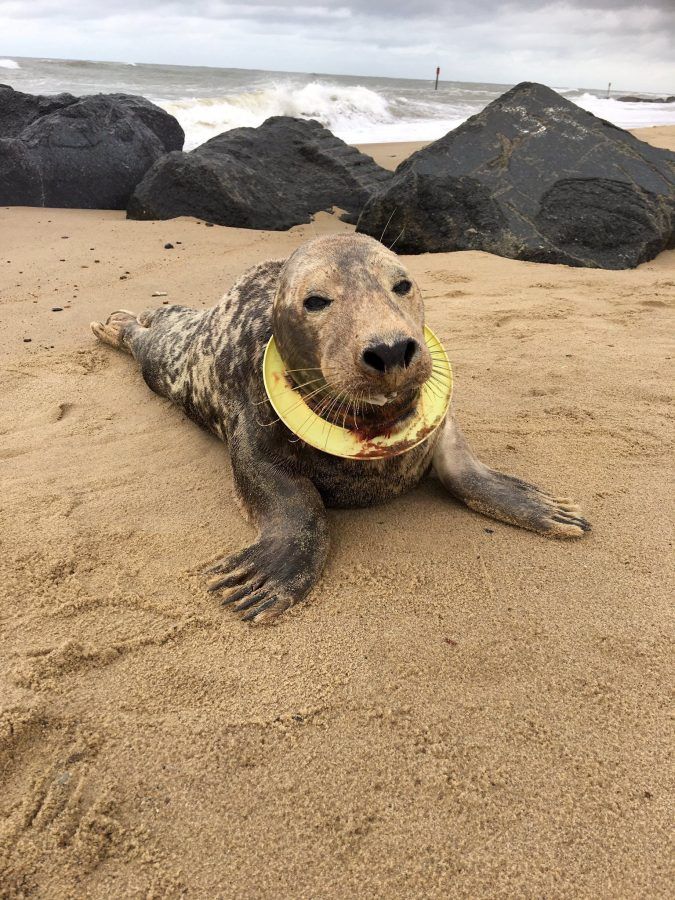 Mr Ansell added: "Each time we went to look for her she would disappear into the water."
After being nursed back to health, Mrs Pink Frisbee is expected to be released back into the wild in February.
by Tommy Lumby