A racist thug who murdered a young dad-to-be over a taxi fare asked a judge who jailed him for 26 years: "Are you sure you gave me enough?"
Patrick McDonagh, 21, stabbed aspiring engineer Abubakar Abbas, 22, in the neck just minutes after meeting him for the first time.
Violence erupted after McDonagh and his girlfriend Daniella Hill, 23, shared a taxi with the victim and his friends but fell out when they disagreed over paying the fare.
McDonagh, who was armed with a knife, made a racist comment to Mr Abbas and a fight broke out in Braunstone Gate in Leicester.
After knifing Mr Abbas, McDonagh and Hill fled the scene following the fight which broke out at 2am on August 23 last year.
Mr Abbas, whose partner was pregnant with their first child, was rushed to hospital but died of his injuries two days later.
Blood-stained trainers
McDonagh was arrested when police raided his home hours after the attack and found a pair of blood-stained trainers and clothes in the washing machine.
He denied murder but was found guilty by a jury who also convicted him of possessing an offensive weapon following a five-week trial at Leicester Crown Court.
When Judge Timothy Spencer jailed him for 26 years on Tuesday (18/5), McDonagh, of Leicester, cockily asked him: "Are you sure you gave me enough?"
Meanwhile Hill, also of Leicester, was cleared of murder but was found guilty of possession of an offensive weapon in a public place.
She was jailed for 15 months, but will be released following time already served on remand while awaiting trial.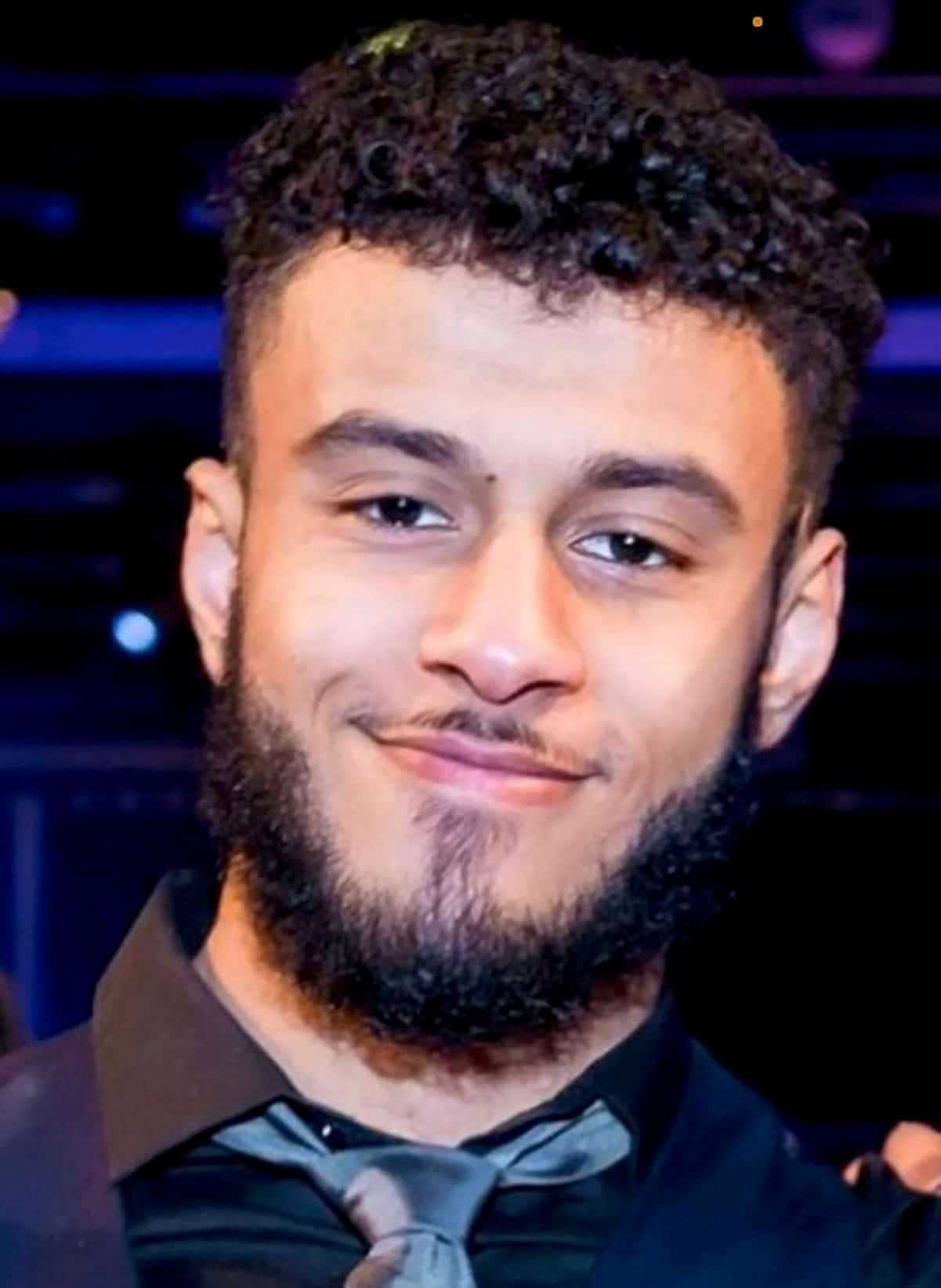 Detective Inspector Kenny Henry, from the East Midlands Special Operations Unit (EMSOU), said: "The night this incident occurred, McDonagh went out armed with a knife, which during the course of the evening Hill concealed for him.
"It is evident that McDonagh was prepared to use it should it be necessary.
"Sadly it was used to take a young man's life."
After the case, Mr Abbas' devastated family said in a statement: "Abubakar was the shining light in our house and one of nine siblings.
"His company brightened everyone's day.
"He was a good, honest, loving man who would never have treated anyone differently because of their race, sexual orientation or gender.
"On 23 August last year, our world came crashing down.
Critical condition
"We had a call from police, who said our beloved son and brother was in a critical condition in hospital and that doctors did not expect him to make it through the night.
"It's a call that no family ever wants – or should ever have – to receive.
"He had only gone for a night out like many other young people his age. He didn't ask for what happened to him and he didn't deserve it.
"For the next two days, we stayed at his bedside day and night, hoping and praying for a miracle that he'd pull through.
"But on 25 August he passed away having never regained consciousness.
"We would've done anything we could to save him and have him return to us, but a cruel and calculated act snatched that chance away.
"Abubakar was an ambitious young man who aspired to become an engineer.
University
"He'd achieved his engineering diploma just a month before he was killed and was applying to study at university.
"He was 22 and had the whole world ahead of him.
"After he died, offers from universities continued to arrive in the post.
"We opened each envelope with tears in our eyes, knowing he would never attend. Instead of celebrating, we are mourning.
"Abubakar was kind, friendly, trustworthy and charitable. It wasn't until after he died that we found out how many charities he regularly donated to."
Related: PMQs, 19 May: PM's Indian summer reigns over all of us