A personal trainer could have been gunned down outside his home as revenge for testifying in a horrific gang rape trial, murder squad detectives suggest.
Abraham Badru, 26, was given a bravery award by police for intervening in the attack and testifying in court against the gang in 2007.
But on March 25 he was murdered when a man blasted him in the chest with a shotgun.
He had parked his AMG Mercedes near his family home in Ferncliff Road, east London and was getting a drink from his boot when the attacker shot him twice.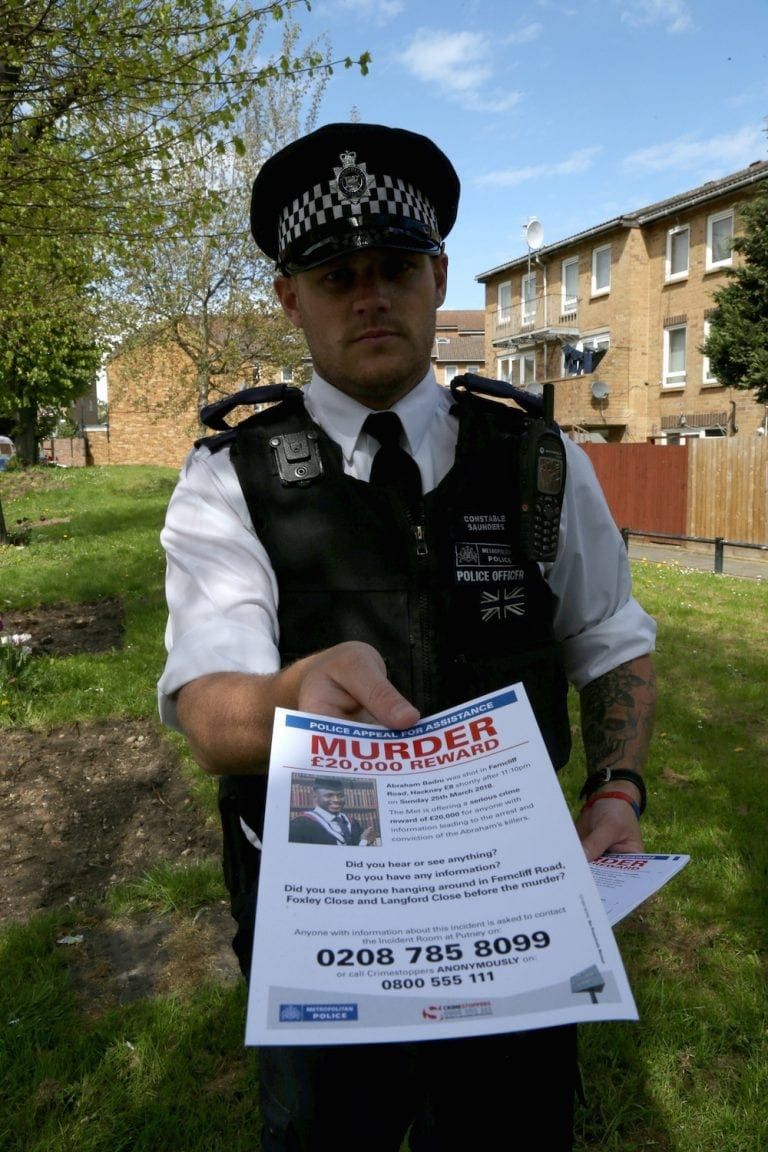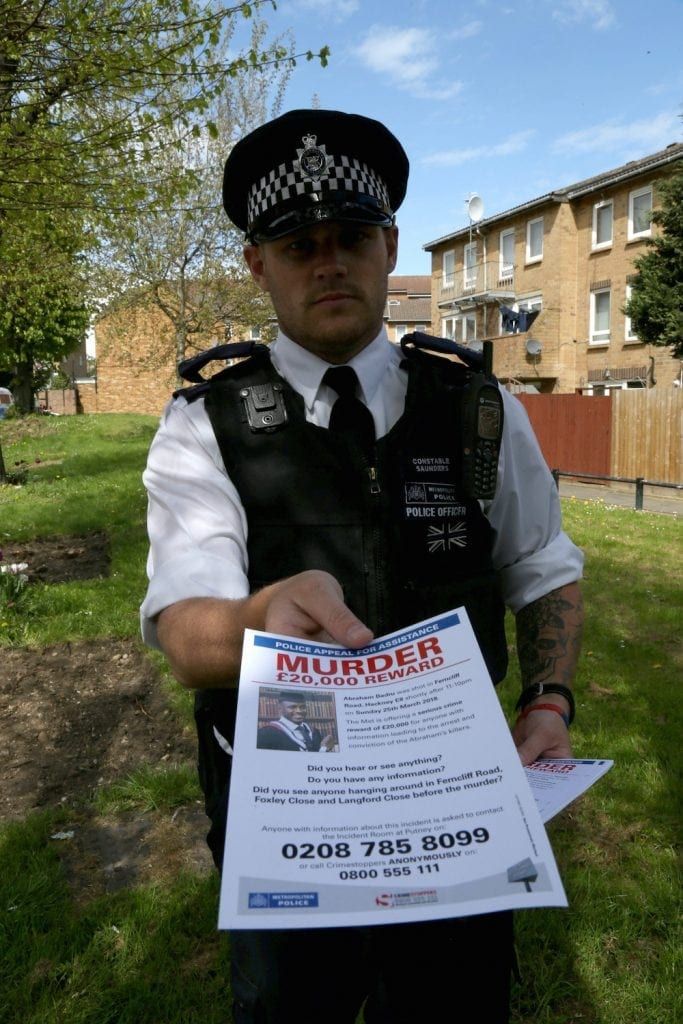 As a youngster Abraham stopped a brutal gang rape of a 14-year-old girl by nine boys who attacked the child after she 'insulted their leader' – a 14-year-old boy.
After testifying against the rape in Hackney, east London, Abraham was given a police bravery medal in 2009.
Following the shooting on 25 March the killer fled on a white bicycle and is thought to have stashed his weapon in a rucksack.
Investigating DCI Noel McHugh confirmed the attack could have been revenge after Abraham stepped in to stop the gang rape in east London in 2007.
DCI McHugh said: "It is one of a number of lines of investigation."
Detectives are offering a £20,000 reward for anyone able to assist with the arrest and prosecution of the shotgun killer.
Abraham had not planned to go home on the night he was killed and detectives are now urging local residents to think back if they remember anyone loitering around the area.
Detective Chief Inspector Noel McHugh said: "We are keen to trace each and every person who was in the area that night – even if you think you didn't see or hear anything we need to eliminate you from our enquiries.
"It may be you have information you don't think is relevant but please let us be the judge and come forward. I have outlined four people we'd like to trace but we really need to speak to everyone.
"We are particularly keen to hear from anyone who saw a male cycling in the area around the time of the murder on a white bicycle – this could be the killer.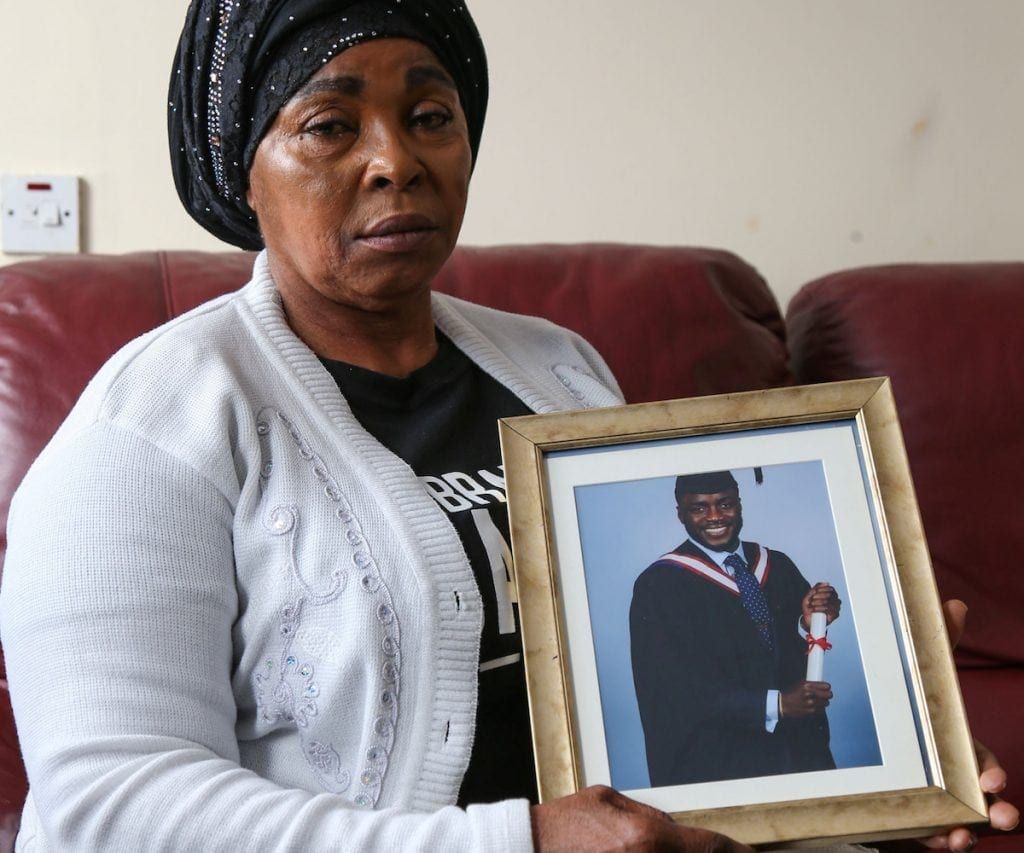 "Abraham was an ambitious and talented young man who had everything to live for. He did not deserve what happened to him and his family do not deserve the torment they are suffering now.
"We are now a month on and every day his family have to live knowing that the person who did this is still out there.
"Someone knows who killed Abraham; I have said the answer lies in the community and I still believe that.
"If you are reading this and you want to contact us but are concerned about your safety, I can assure you that your information would be treated in the strictest of confidence and sensitivity.
"Help us do the right thing and bring justice to Abraham's grieving family."
During the sickening 2007 rape of a 14-year-old girl, Abraham stepped in to stop the horrific attack.
A mob of boys, some as young as 13, attacked the girl for two hours and took it in turns to violate her until Abraham's intervention.
DCI McHugh said: "Abraham was a striking young man and a real contributor to society. He was awarded a National Police Bravery Award in 2009 after intervening in a rape and then giving evidence in court.
"Such courage and an overwhelming sense of what was right and wrong clearly demonstrated his strength of character."
https://www.thelondoneconomic.com/news/knife-gun-crime-rockets-england-wales/25/01/
https://www.thelondoneconomic.com/news/fall-in-police-numbers-likely-to-have-contributed-to-rise-in-serious-violent-crime-leaked-home-office-document-reveals/09/04/