This is the moment police used a drone's thermal camera to swoop on a group of deer poachers under the cover of darkness.
The suspected illegal hunters were arrested after being found hiding in their car in woodland near Beckingham ,Notts., on Friday (19/10).
Using the thermal imaging technology Lincolnshire Police were able to spot the group in the pitch black woods and close in on their target.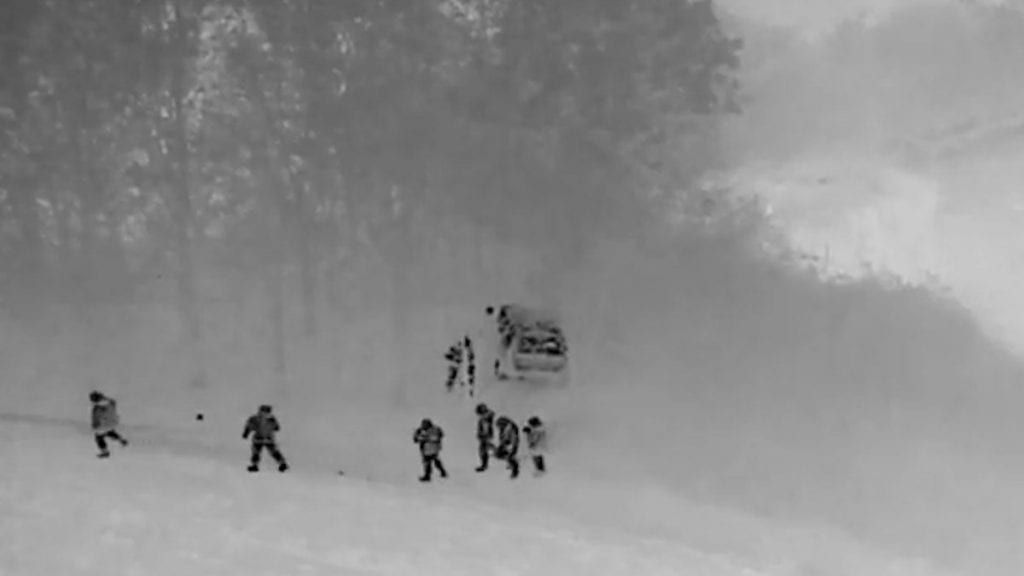 In the footage an officer can be seen circling around the trees with a police dog before several cops close find the crooks within minutes of deploying the drone.
Lincs Police Drones shared the footage on its Twitter account on Saturday (20/10) sharing details of the operation with its 3,000 followers.
They wrote: "Poachers in Beckingham last night thought they could hide in their car in a wood!
"24hr thermal police drone deployed, finds them in minutes and guides in @lincspolicek999 4 in custody!".
Social media users have praised the force's innovative use of the drone technology which was used earlier this month to track down a rapist and his victim.
A 16-year-old girl dialled 999 to say she'd been raped and was being held captive – but did not know where she was.
Amazingly, police recognised the description of the site given by the girl and tracked her down to the secluded site in Boston, Lincs., on October 6.
Kerrin Wilson tweeted: "Fabulous outcome by our amazing drone team. #policingwithpride."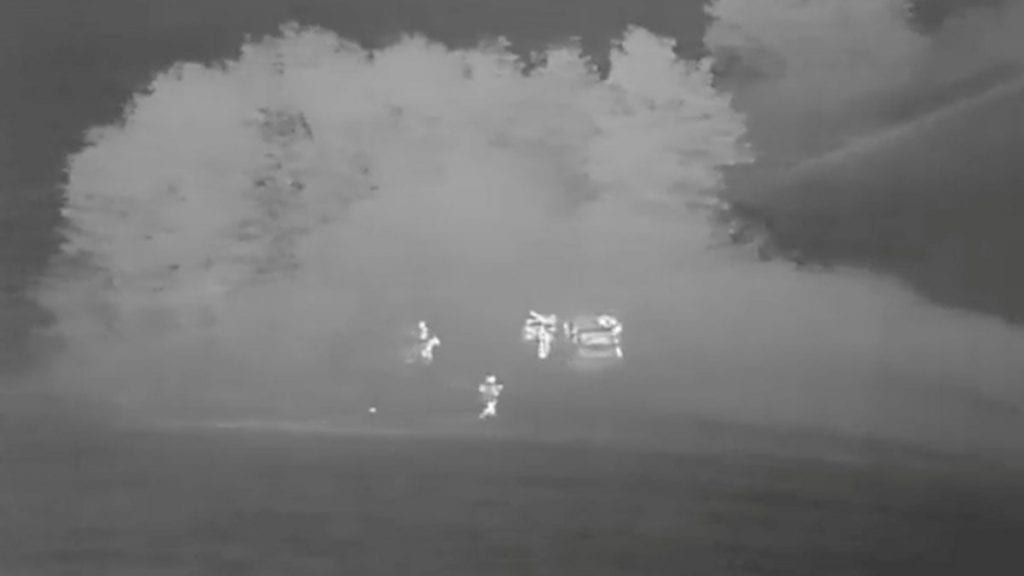 Brian Harding wrote: "Brilliant piece of equipment, good deployment with a positive result."
Pippa Sykes put: "Well done, great team work, proud of our police."
Craig Taylor wrote: "Great footage and excellent result #teamworkmakesthedreamwork #righttoolsforthejob."