Police were thrown off guard when they uncovered a black bin bag containing two heads – from deflated sex dolls.
Officers "weren't sure what they were seeing" when they first glanced down from the pavement at the plastic heads that had been dumped in a ditch.
The blonde sex dolls were discovered on Friday in picturesque Row Town village in Surrey and initially mistaken for unwanted tyres.
Council workers say they were "deflated about the whole situation."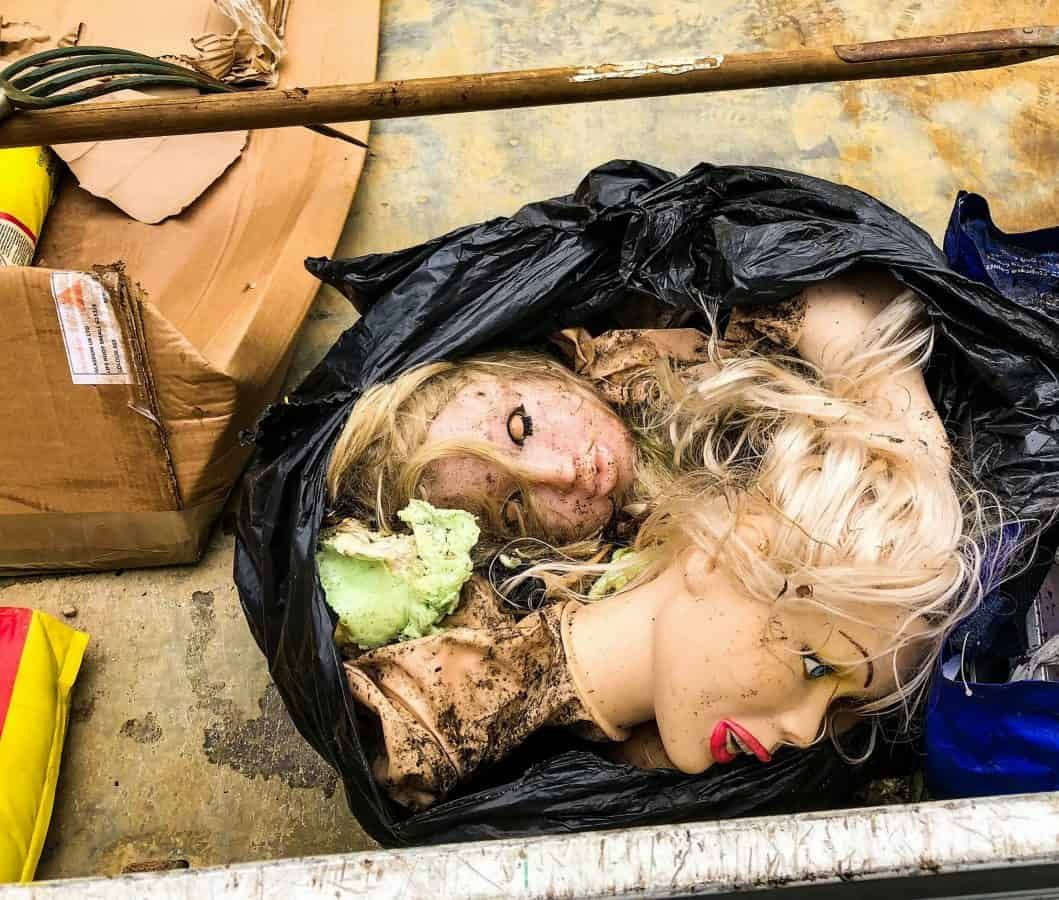 A Surrey Police spokesperson from the Runnymede Beat said: "Our thanks to Runnymede Borough Council and their contractors who have just helped retrieve these two ladies from the drainage ditch in Row Town.
"They're feeling a bit deflated about the whole situation as you can see.
"Should prevent an unpleasant discovery by a local resident and we have to say, at first glances from the pavement, we weren't sure what we were seeing.
"We had initially been flagged down regarding a concern about tyres being dumped, not expecting to come across two other inflatables – for want of a better phrase."