A real-life 'Kinky Boots' pensioner has diversified his rubber firm into making erotic gear and torture devices – for SEX DUNGEONS.
John Hindmarsh's industrial workshop used to produce mundane fittings for washing and cleaning machines.
But several years ago he branched out and his factory now produces all types of kinky rubber gear.
He makes large sex machines with names like 'The Girly Whirly' and 'The Stallion' – often used in adult films.
John also has a machine which is used to soften latex bondage clothes.
The two very different sides of this extraordinary business are divided by a real wooden internal door.
John, 63, operates on a small town trading estate in Cinderford, Forest of Dean, Glos.
But as far as other tenants are concerned it's where quietly spoken John makes rubber wipers for industrial cleaning machines.
The drastic change of business model mirrors the story of 'Kinky Boots' – a shoe factory which began producing erotic footwear.
John said: "Somebody showed me a film with a sex machine in it and said 'can you make one of those?
"It was like a red rag to a bull. I told him I could not only do it but I could make a better one.
"I wasn't working much at the time because I'd had motorbike accident so it gave me something to do.
"I've made about six since then.
"They called one the Girly Whirly because it's pink and very quiet and another is called The Stallion for obvious reasons.
"You can get them from Eastern Europe but they are thousands of pounds so a lot of people try and make DIY sex machines.
"Mine took me about three years to get everything right and they cost around £3,000 to build, but I'm very safety conscious."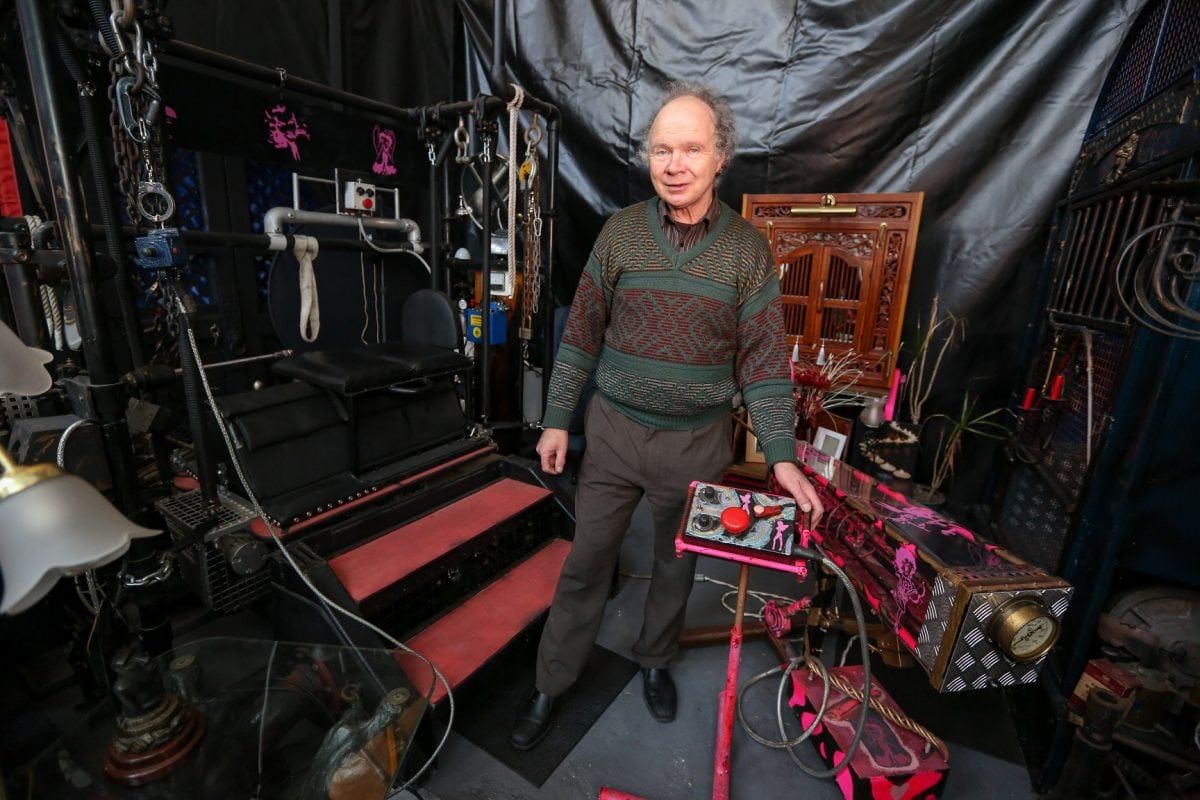 He gives the user complete control and only top grade medical rubber at £1,000 a machine – even installs a big red stop button so the user can get out of any sticky situations.
The machines were used in sex clubs until a photographer and director suggested selling them to films because retro machine adult films were growing in popularity.
And he also has a machine which softens latex gear – allowing easier access to skin-tight fetish attire.
John added: "People love their latex so much they will not just put their clothes in the post.
"It's an expensive scene to be into. You can fit thousands of pounds worth of latex into a small suitcase so people drive hundreds of miles to deliver them in person.
"Because of this I got to know some of the top people and started going to trade shows to promote that side of the business. It just grew from there.
"It's changed a lot. Latex used to just be red and black and 90 per cent of it would be fetish wear.
"Now it can be made in all kinds of colours and people are wearing it to go to ordinary discos in London. I think it's now more 60/40.
"Sex is big business.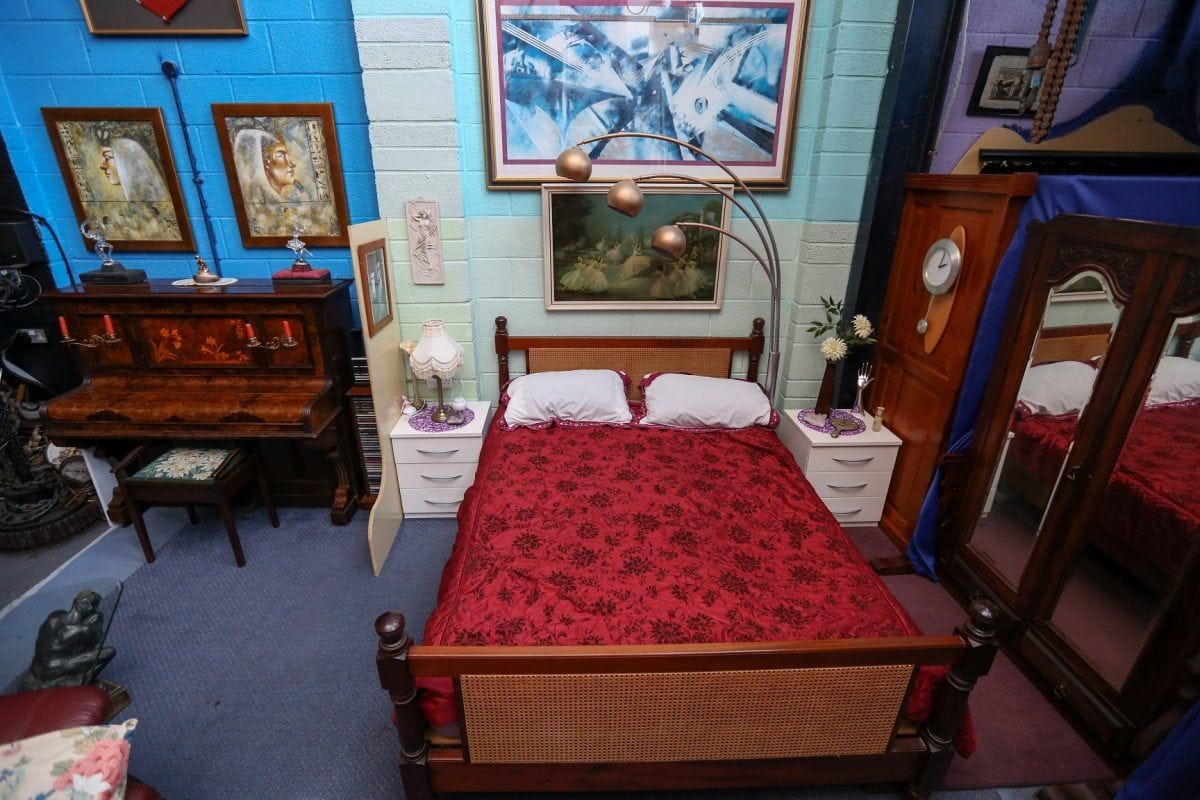 "I've been to two sex shows in Birmingham now and they have both been absolutely packed. It's growing all the time."
John said he is not at all embarrassed talking to people, including friends and family, about his sideline.
"I don't hide it," he said. "Why should I? I haven't done anything to be ashamed of."
RELATED 
https://www.thelondoneconomic.com/must-reads/motorist-left-flap-swan-crashes-car-windscreen/12/01/