A murdered teenage drill rapper was knifed five times half a mile from where he slumped from the back of a moped, an inquest heard today (TUES).
Latwaan Griffiths, 18, was found collapsed with multiple stab wounds to his chest in Camberwell, south London, last month.
The teenager was a rapper with the Harlem Spartans drill music collective and lived in nearby Southwark.
One of the detectives leading the murder investigation said today (tues) that forensics show that although he was found in Denmark Road, he was actually stabbed in nearby Minet Road.
Detective Inspector Helen Rance told the inquest opening: "The circumstances of the death of Latwaan Griffiths are that on July 25th around 7pm police were called to a report of a male having been stabbed and collapsed on Denmark Road.
"Officers arrived at Denmark Road and found Latwaan had been stabbed and was lying on the floor and a doctor and a nurse from a nearby surgery were treating him.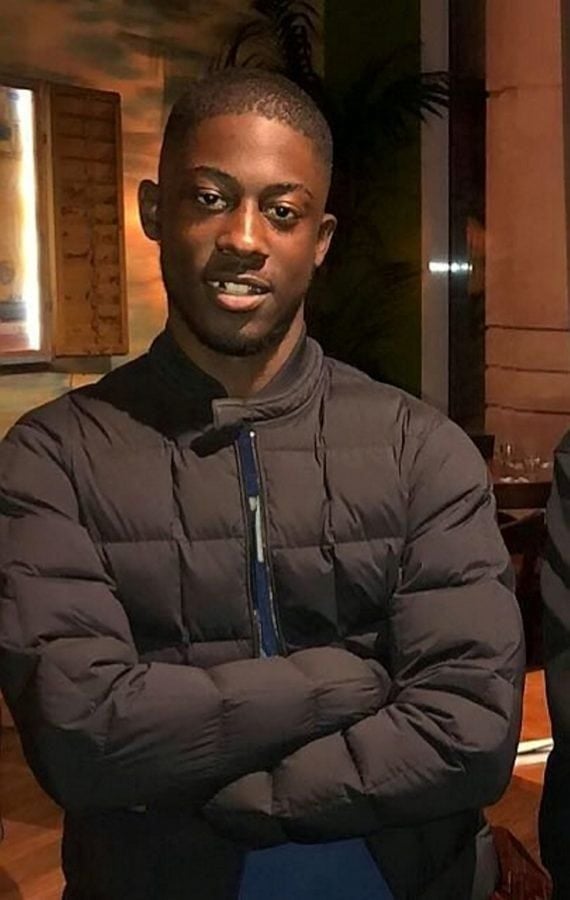 "Latwaan was not responsive or breathing and CPR was conducted.
"Police offered emergency life support.
"Witnesses described that Latwaan arrived at the rear of a scooter and the driver stopped and Latwaan, who was the rear passenger of the scooter, fell to the floor.
"Latwaan was taken to Kings College Hospital and was pronounced dead at 12.22am.
"The exact location of the assault was not initially known, but has now been established in Minet Road."
Southwark Coroner Andrew Harris said: "He was conveyed to Denmark Road on a motorbike."
A post-mortem on July 26 found five stab wounds, two of which were two 'incised' wounds to the chest, the inquest heard.
DI Rance said that a 'number of individuals' had been arrested, but no-one had yet been charged.
Murder Squad detectives previously said they had questioned a 17-year-old boy from Kent.
She said: "To date a number of individuals have been arrested.
"No-one has yet been charged in connection with this murder, and there are others that are being sought by officers."
Mr Harris said he would adjourn the inquest, but ordered a second autopsy in the event a suspect is charged and there is a trial
He said: "I suspend my investigation – this means the police investigation takes precedence over mine and the police will do what they need to do in terms of investigating, prosecuting and when police proceedings or prosecution or trial if there is one is completed the matter the comes back to me.
"There isn't a defendant who is in a position to ask for a second autopsy. It seems to me that if the family are keen to have the ceremony to honour him soon, it may be that I organise a second autopsy so that the defendant may have that.
"I will release his body after the second autopsy."
Two members of Latwaan's family attended the inquest.
A spokesman on behalf of the family said: "Knife and gun crime needs to end and its so prominent in our communities and young people.
"This is a situation where we will not come back from and we just want it all to stop, it's a very sad occasion.
"He was born stunning and died stunning. The investigation is taking place, but right now we just want his body back."
The week after Latwaan was murdered, another drill rapper Sidique Kamara, 23, who performed under the name Incognito, was stabbed to death on the Brandon Estate in Camberwell.
Sidique was a member of the Moscow 17 drill outfit who have appeared on Radio 1 and Capital Xtra DJ Tim Westwood's YouTube channel.
He was murdered on the same street where fellow Moscow 17 rapper Rhyhiem Barton was shot dead in broad daylight in May.
Sidique is believed to have been ambushed by attackers on 'Boris' bikes and stabbed in the chest. Two men, aged 16 and 31, also suffered stab wounds and have now been arrested on suspicion of murder.
The inquest into the death of Latwaan, the seventeenth teenager to be murdreed in London this year, was adjourned while the murder investigation continues.