The mum of a young woman murdered in India has launched a petition calling for Boris Johnson to intervene – after more than 100 failed scheduled court hearings.
Kate Groves is urging the Government to lodge a complaint about the way in which her daughter Sarah's trial has been handled.
More than 5000 people have already signed the petition which is calling on the Indian authorities to treat Sarah's trial with respect.
It also outlines the family's aim to recall all the main witnesses for cross-examination.
Tragic Sarah, 24, died after being repeatedly stabbed while staying on a houseboat at Dal Lake in Kashmir in April 2013.
The adventurous traveller had spent the previous seven weeks there with her new boyfriend, Samir Shoda, and his family after meeting him in Goa.
Dutchman Richard de Wit has been charged with her murder, but after 110 different hearings the case remains a long way from concluding.
And mum Kate, 70, of Guernsey, said it was time for the UK authorities to intervene.
She said that through the petition she was hoping to achieve three objectives.
She wrote: "Firstly: For the British Government to lodge a formal complaint to the Indian Government about the unacceptable manner in which the trial is being conducted.
"Secondly: For the authorities in Kashmir to treat this trial with the respect it deserves. To date, it has never been afforded the priority it merits as a murder trial.
"Thirdly: The re-call of all the main witnesses for cross-examination by a suitably qualified defence counsel."
On the petition which is entitled "please help us to find justice for Sarah in Kashmir" and is addressed directly to foreign secretary Boris Johnson.
She wrote: "On 6 April, 2013, at the age of 24, our beloved daughter, Sarah was murdered on a houseboat on Dal Lake, Kashmir.
"She had been mercilessly stabbed 46 times. The case received wide media publicity at the time.
"Dutchman Richard de Wit was arrested immediately afterwards and charged with her murder, although it is far from clear that he is the guilty party.
"The trial started almost five years ago, in June, 2013 and has been treated with absolute contempt. Out of the 110 scheduled hearings to date, 88 have made no progress.
"These have been thwarted by such reasons as non-appearance of witnesses, loss of key exhibits, lack of defence counsel, civil unrest and absence of the judge and other officials.
"15 of the 46 listed witnesses have yet to be summoned and there is no end of the trial in sight.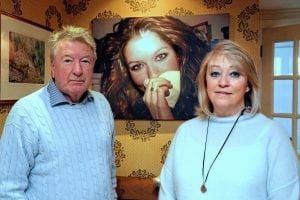 "This places an immense strain on Sarah's family and wide circle of friends, who desperately seek 'Justice for Sarah'. Not knowing what really happened or who is responsible compounds the heartbreak we all feel.
"The proceedings are now being held in a second court, under the third judge, the fifth public prosecutor and the fifth defence counsel. The court papers are woefully inadequate.
"Due to the unacceptably ineffective examination and cross-examination of the main witnesses, against whom there is an equal level of circumstantial evidence of association with the crime, neither side in the case will have any confidence in the eventual verdict, whichever way it goes."
Sarah, a former pupil at the Catholic St Mary's boarding school in Ascot and a friend of Princess Beatrice, was born in Manchester before moving to Guernsey with her family.
She worked as a fitness instructor at a Guernsey hotel before leaving the island to travel in Asia for a year.
The next hearing date is expected to take place on Wednesday 21st February.
There wasn't a dry eye in the House of Commons as Labour MP gave this moving speech about her stillborn daughter
Crowdfunding appeal launched for three boys after parents die in suspected suicides