The mum of a baby born with a hole in her heart has hit out at the Government after a life-saving op was cancelled FIVE times due to unprecedented hospital pressures.
Adorable one-year-old Evelyn Johnston-Smith was in desperate need of major surgery to correct the heart defect which was spotted at the 20-week scan.
She was successfully treated with a pulmonary band to fix her heart on September 19, 2016, but doctors said she would need a larger band within a year as she grew.
Doctors set November 14, 2017 as an 'absolute deadline' for the tot to receive her next operation – but the date was surpassed after the op was set back five times.
Her mother Leanne Smith, 20, say medics ran the risk of Evelyn going into 'cardiac arrest' by delaying the necessary op for four months because of staff shortages, lack of beds and an emergency case.
Evelyn finally underwent the complicated eight-and-a-half-hour open heart procedure on December 22 last month and is now recovering at home.
Prime Minister Theresa May has recently apologised to NHS patients for delays caused by the so-called winter crisis.
However, Leanne, of Leeds, West Yorks., has defended hospital staff, branding the delay a 'catch-22 situation' – and instead blamed it on Government cuts.
She said: "They should have done in the timescale – but didn't.
"It's just traumatic having it cancelled five times and being dragged into hospital three times.
"By leaving it so long my daughter could have gone into cardiac arrest but the hospital was working as fast as they could to reschedule."
Evelyn was born weighing a tiny 5lbs 2ozs in August 2016 and immediately rushed to the neonatal unit at Leeds General Infirmary.
Medics initially thought Evelyn had hypoplastic left heart syndrome at birth – a congenital defect where the left side of the heart does not form correctly during pregnancy.
But it turned out she had a hole in her heart and went under the knife at three and a half weeks old.
Little Evelyn was then only given a 50/50 chance of survival after a bungled operation.
The tot's parents were 'hysterical' after receiving a phone call telling them a surgeon had incorrectly repatched the aorta when fitting a pulmonary band to stop Evelyn's lungs flooding.
But luckily a second surgeon 'saved the day' after being drafted in to complete the procedure.
Evelyn was discharged at eight weeks old but was still in need of a second operation to remove the band she had now overgrown and repatch the aorta – doctors set an absolute deadline of November 14 for this to be carried out.
Evelyn was initially booked in for surgery in September last year but the hospital pulled the plug at the last minute.
The operation was then rescheduled four more times but each one was postponed due to staff shortages, lack of beds and an emergency operation.
The frustrated mum added: "In all fairness, it's not the staff's fault – it's because there is a lack of funding."
Evelyn almost didn't make the second operation after a nightmare eight-hour surgery went wrong and Leanne was told "things were not going to plan".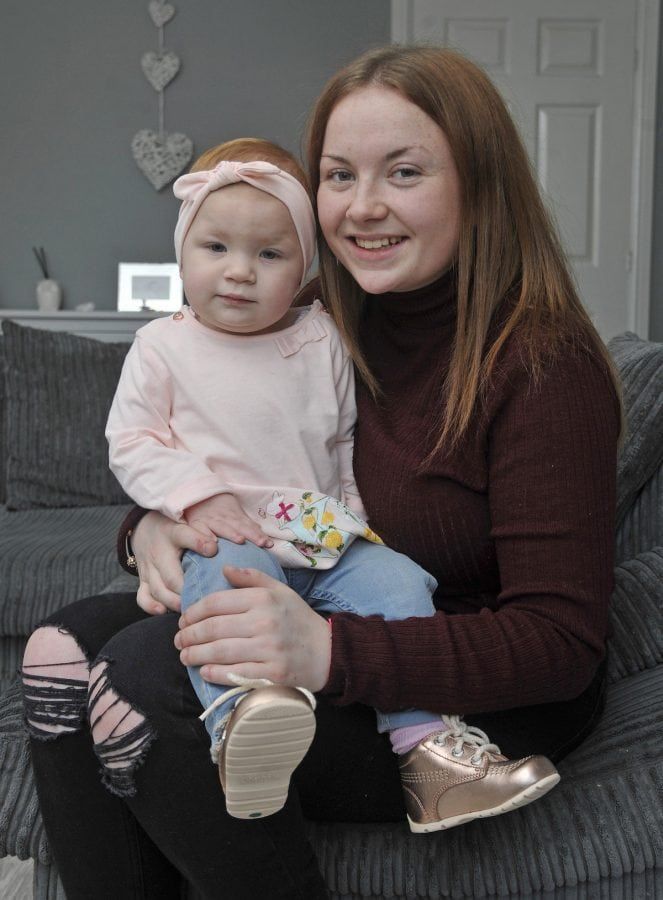 The poorly tot was on the operating table for a total of 14 hours when surgeons attempted to fit a pulmonary band on September 19, 2016.
A second surgeon had to be called in at the last minute to save the day.
Speaking about Evelyn's first operation when she was just a month old, Leanne said: "The first surgeon was operating for eight hours and your eyes can play tricks on you.
"He had not repatched the aorta quite right and we got a phone call saying things were not going to plan.
"They were running out of time at this point and had to call in a second surgeon and she managed to save the day.
"It's a life-threatening procedure and we nearly lost her – at 12.05am Evelyn came out of theatre, nearly 14 hours later."
Leanne says she was more confident about the second operation last year having lived through a 'real-life nightmare' the first time.
She said: "This time Evelyn was 10 times bigger than she was when she was born.
"In my heart, this time I didn't feel like anything was going to go wrong.
"The first time after we got the phone call they said it was 50/50 whether she would make it.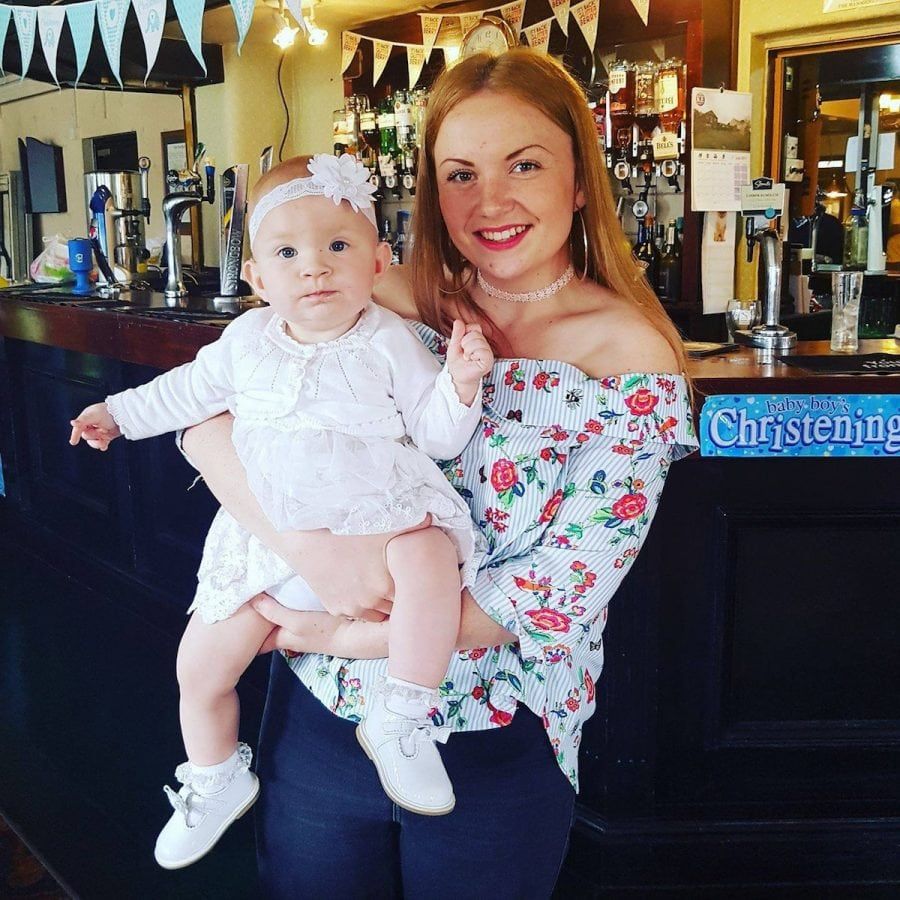 "I just froze, I had no emotion. It was all like a blur – I thought I was in a nightmare and it didn't feel real."
Dr Yvette Oade, Chief Medical Officer for Leeds Teaching Hospitals NHS Trust, said: "Children undergoing major surgery are cared for post-operatively in our paediatric intensive care unit (PICU).
"In times of high demand for PICU – when the unit is full of seriously ill children – we have to make the difficult decision to postpone non-emergency, planned operations.
"These decisions are not taken lightly but we have to ensure we put patient safety first and continue to provide the highest standards of care for our patients.
"We empathise with Evelyn and her family and we are very sorry that their experience didn't match our high standards."
https://www.thelondoneconomic.com/news/watch-jeremy-hunts-laughable-attempt-re-writing-history/03/10/