Detectives are continuing to question a woman on suspicion of murder following the death of a young child.
The boy, who is under the age of 10, was injured at a house in Rochford, Essex, on Monday morning and died after being airlifted to hospital.
Police were called to the property at around 9.50am following concerns for his welfare and arrested a woman at the scene.
It's not yet known how the boy died, but a post mortem is due to take place.
Neighbours described hearing a scream coming from the semi-detached house where the boy was injured around 20 minutes before he was carried out by paramedics.
The lady, who asked not to be named, said: "I thought 'oh god here we go', summer holidays has started and a woman has had enough already.
"Then about 20 minutes later I heard sirens and I looked outside because the neighbours opposite where I live are elderly, I thought it might be them.
"But it wasn't, I watched the whole thing from when the police had arrived and I saw one of the little boys come out with a police hat on and holding the policeman's hand.
"I saw a woman get into a police car. And I saw the stretcher come out as well. It was awful."
The house where the incident happened is a privately-owned white property, worth around £275,000.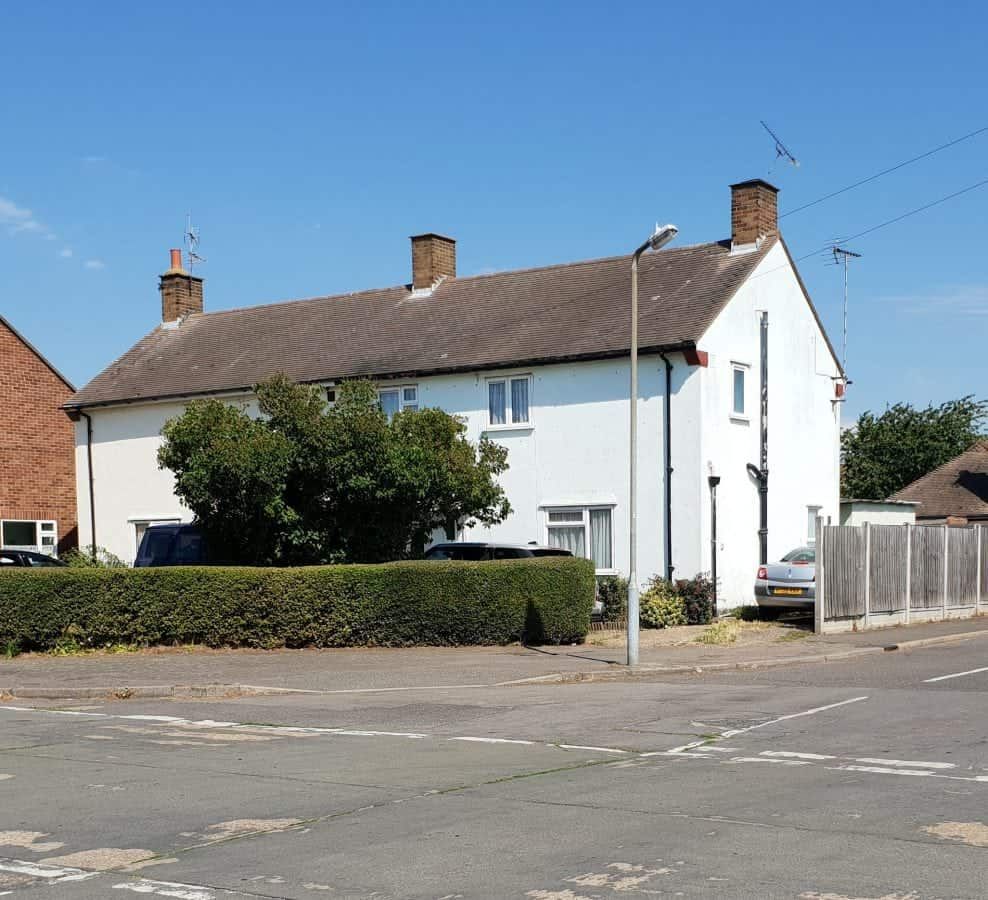 It's understood the same family have lived at the house for more than 20 years, but it's not known whether they were involved in the incident.
All of the curtains were drawn at the house this morning (tue) and four cars were parked outside – a Range Rover, a Renault, a Vauxhall and a blue van.
A neighbour who has been living on the road for 55 years said: "The couple lived next door to our house and then moved the house on the corner.
"I saw her cutting the hedge on Friday.
"They are lovely people, but we don't know who did it or what happened.
"We know they had two daughters and we saw them visit now and again but that is all."
Another neighbour said: "I have never seen anyone living in that house but it is the one on the corner. I heard the kids were coming to visit their grandparents."
A woman who also lives neary told how the boy of "primary school age" was being looked after while his mother was out at work when he was fatally injured.
Asking not to be named, she said: "All I heard was that the kids were looked after by someone else while the mum was at work.
"Everyone just knows of them, I've never been round for a coffee or chatted to them outside or anything like that.
"We've got a good rapport with a lot of people on the street, we've lived here for 27 years, we know everybody."
Another neighbour added: "I heard that the kids were visiting their grandparents and I asked the kids if they know any boy who lived there and they didn't."
Detective Inspector Stuart Truss, from the Kent and Essex Serious Crime Directorate, said: "We are in the early stages of our investigation and we are still trying to piece together the circumstances leading up to boy's death.
"At this stage we're not looking for anyone else in connection with our investigation and we ask that members of the community respect the family's privacy during this difficult time."
A spokesman for the East of England Ambulance Service said: "We were called to reports of an incident in Rochford just after 10am on 23 July.
"We sent multiple units and the Essex and Herts Air Ambulance to the scene to treat one patient, a boy. Despite the best efforts of all involved, the patient sadly died."