Farmers are seeing profits go up in smoke during the summer heatwave after two expensive combine harvesters were spotted – on fire.
Two £140,000 machines were left completely burnt out as farmers – in different counties – struggled to tend their crops in the heat.
Stunning drone footage shows one smouldering farm machine in Wiltshire, while firefighters in Worcestershire were unable to save another combine.
In the drone footage, the massive vehicle can be seen charred and blackened – transforming the field into what appears like a war zone.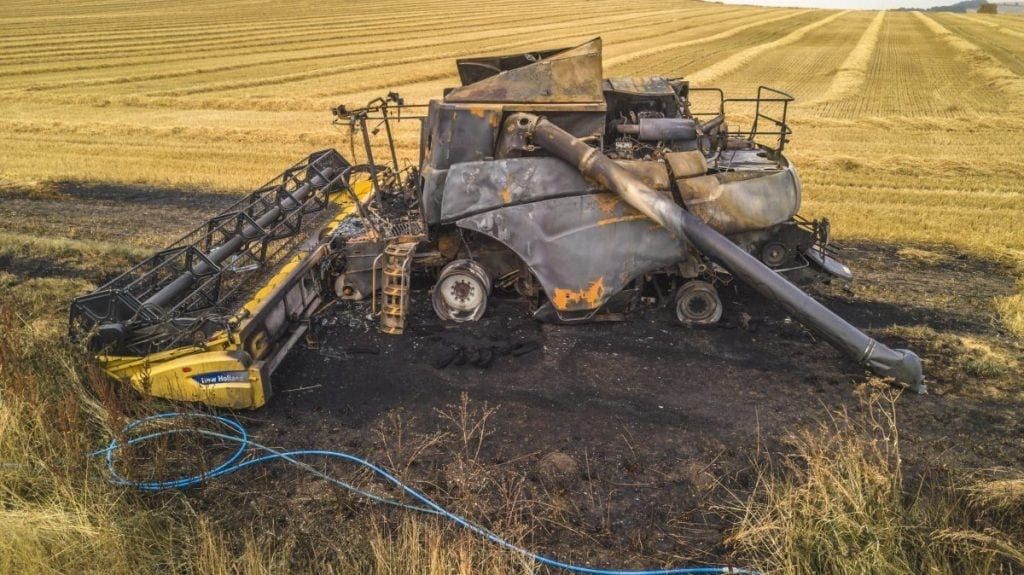 The combine harvester was found on Boston Manor Farm, which belongs to farmer Bob Frearson, who lives and works in Wiltshire.
He said: "We don't know what caused it – the combine harvester just caught fire and burnt itself out, this kind of thing is rare.
"It had just been sent to have a check over by mechanics, so I'm not sure how it could have happened."
Matthew Williams, from Avebury, Wilts., spotted the smouldering combine on Sunday afternoon.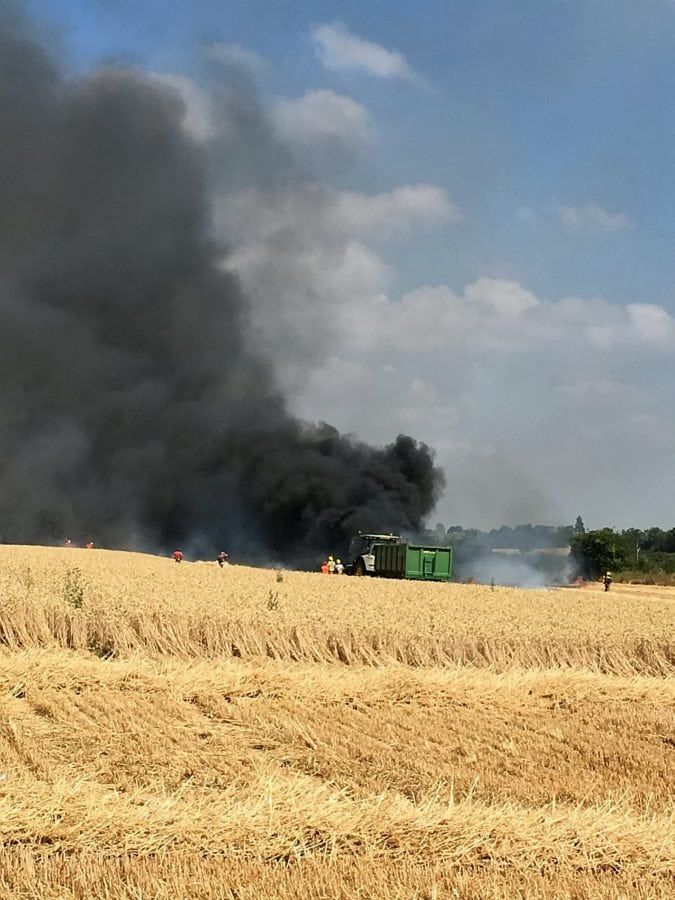 The 47-year-old said: "I was just driving along when I spotted the burned-out combine near the road.
"It was an absolute wreck – I don't know what happened to it, but it's not the sort of thing you see every day.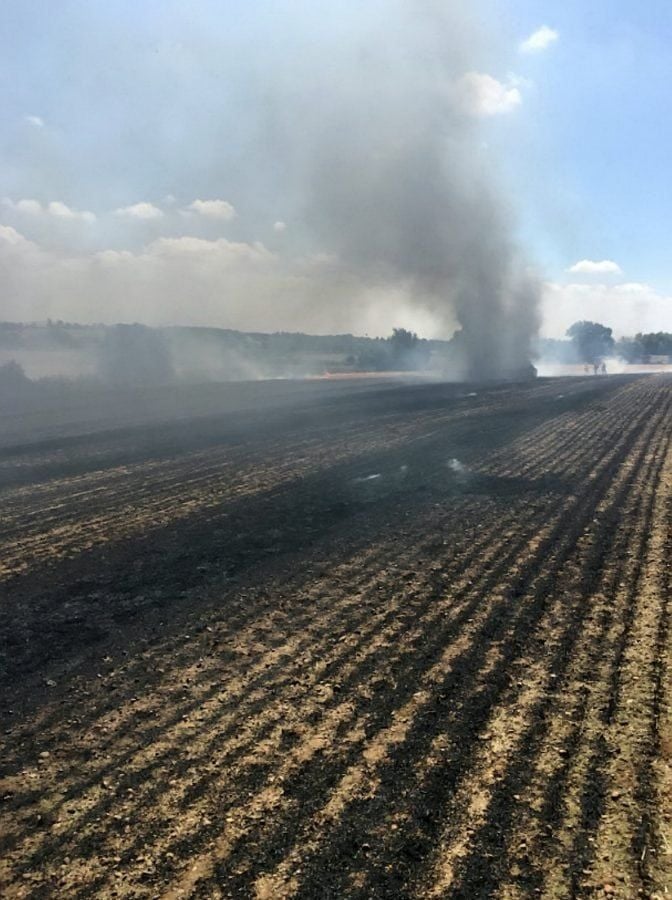 "Those machines are expensive too.
"It was still smoking when I drove past it the day after too.
"The farmer is really lucky the whole field didn't go up."
The blaze was stopped before it could spread throughout the fields in Bishops Cannings, Wiltshire, but not before engulfing the vehicle in a fire ball.
Wiltshire Police and Wiltshire and Dorset and Fire and Rescue Service confirmed that they did not attend the blaze, which took place over the the weekend.
Firefighters were called on Monday, July 23, after the farm vehicle caught fire while it was working the fields in Strensham, Worcestershire.
A joint force of Hereford and Worcester Fire and Rescue Service (HWFRS) and Gloucestershire Fire and Rescue Service rushed to the scene with two fire engines.
The crews used hose reel jets and shovels to extinguish the inferno, which left the combine harvester completely devastated by the flames.
During the hour-long blaze, over 650 foot of standing crops were destroyed, in what was dubbed a 'potentially devastating' fire.
The vehicle fire comes as a combine harvester was engulfed by flames on a farm in Wiltshire over the weekend.
Thom Morgan, station commander at HWFRS, hailed Gloucesershire for its "incredible" partnership work on Twitter.
He wrote: "Incredible stop by HWFire and Glosfire at a combine harvester fire which had spread into the surrounding crops.
"Great cross boarder working to prevent a potentially devastating fire."
A spokesman for Hereford and Worcester Fire and Rescue Service said: "The call came in just after 11:50 am about a large vehicle fire involving a combine harvester on Mill Lane, Strensham.
"The vehicle was totally destroyed by fire as well as an area of standing crop – the fire was extinguished using hose reel jets and beaters.
"These current conditions are unprecedented in recent years and we are urging the public to be incredibly vigilant."
Carl Goymer, group manager at Gloucestershire Fire and Rescue Service, added: "We received a call from our colleagues across the border at Hereford and Worcester Fire and Rescue Service to support them dealing with a crop fire.
"A fire engine from Tewkesbury and one from Cheltenham West attended, spending an hour on the scene to help deal with the fire which was caused by a combine harvester.
"Working with our neighbours, we used six hose reels, four breathing apparatus and beaters to put the fire out.
"We have a fantastic relationship with our partners across borders and are always ready to support them, as they are us, when called upon."
watch