Dogs Trust West London rehoming appeal for Star 'Paws' characters
To celebrate Star Wars Day on May the fourth, staff at Dogs Trust Harefield are hoping the 'force' is with a handful of strangely familiar looking dogs searching the galaxies for the Obi 'one' Kenobi. The West London-based rehoming centre is appealing to dog lovers out there looking for a four-legged friend that is out of this world, to ensure these lovely creatures don't stay 'Solo' for long.
Ernie aka 'Chewbarker'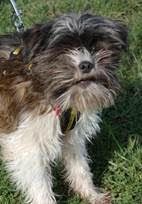 Two-year-old Yorkshire Terrier cross, Ernie, is a sweet boy who enjoys going for a walk and loves a snuggle, once he gets to know you. Just like his doppelganger, Chewbacca, this 'Chewbarker' is very loyal; although this cute chap has sadly been in kennels since he was five-months-old. Ernie would benefit from continuing his positive reward-based training with his adopters to boost his confidence, as he can find new situations and people a little worrying. Ernie is looking for a peaceful home with a maximum of two kind, patient adults.
Kerry and Max aka Storm Troopers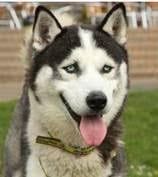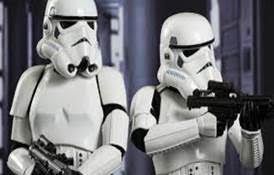 Searching the galaxies for their special someone are Siberian Huskies, Kerry [left] and Max [right]. Two-year-old Kerry is a friendly girl who enjoys meeting new people and being out exploring. This affectionate lady loves a fuss and toys, and she longs to play with her new family. Kerry would benefit from active owners who are around for most of the day to keep her mentally and physically stimulated, living in a quiet area with a private garden.
Energetic Max loves going for long walks and following scent trails. This four-year-old boy is looking to sniff out a loving home with adopters who have minimal leaving hours so he can adjust to his new surroundings. Max could live with a calmer, female dog that can help show him the ropes. Max hopes his forever home is not too 'fur fur' away.
Both dogs would benefit from owners with breed experience.
Dennis aka Jar Jar Binks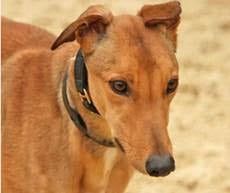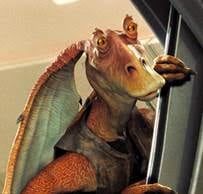 Food is the way to Dennis' heart, which should help to build a bond with this loveable Greyhound. The two-year-old can be worried by new people initially, so he is looking for sympathetic owners who will give him time and space to settle. Dennis could live with another confident dog who can help boost his confidence. His new family will need to be around for the majority of the day and should live in a peaceful home with few visitors. Once settled, he will make a wonderful companion.
LJ aka Yoda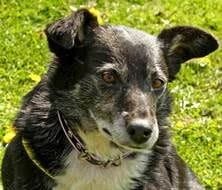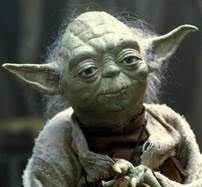 "Walkies with me, you should take!" Five-year-old legendary LJ is a gentle soul who likes other dogs and having her belly rubbed, when she has built a bond with you. Like her Star Wars lookalike, this Collie cross is very smart, although – whereas Yoda has honed his Yedi training – this lovely girl would benefit from further training and socialisation. Found as a stray, LJ sadly hasn't lived in a home previously; however she is currently enjoying home comforts in a foster home. LJ is looking for understanding adopters who will give her lots of time to settle, with teenagers aged 14 years upwards.
Read "Watch – Farmer stunned after his ewe gave birth to SIX LAMBS" Click Here
If you think you can offer an out-of-this-world home to one of these dogs, please call Dogs Trust Harefield on 0300 303 0292 or visit www.dogstrust.org.uk for more information.