A man 'chiselled' a cross into his forehead so he would be taken to hospital for treatment – and then abused a Muslim doctor by telling him to 'get back to Iraq'.
Joe Edgar, 50, hurled racial insults at the A&E doctor in front of other patients and hospital staff which made him feel 'degraded, distressed and disgusted'.
Edgar was admitted to Scarborough Hospital after he carved a cross into his forehead, a court heard.
While he was being seen in accident and emergency, Edgar repeatedly asked aggressive questions about the doctor's religion.
The doctor continued to treat him while ignoring the questions, but Edgar finally shouted 'Go back to ….Iraq'.
The doctor, who was a Muslim from Pakistan, was so concerned for his safety he called for a hospital security officer.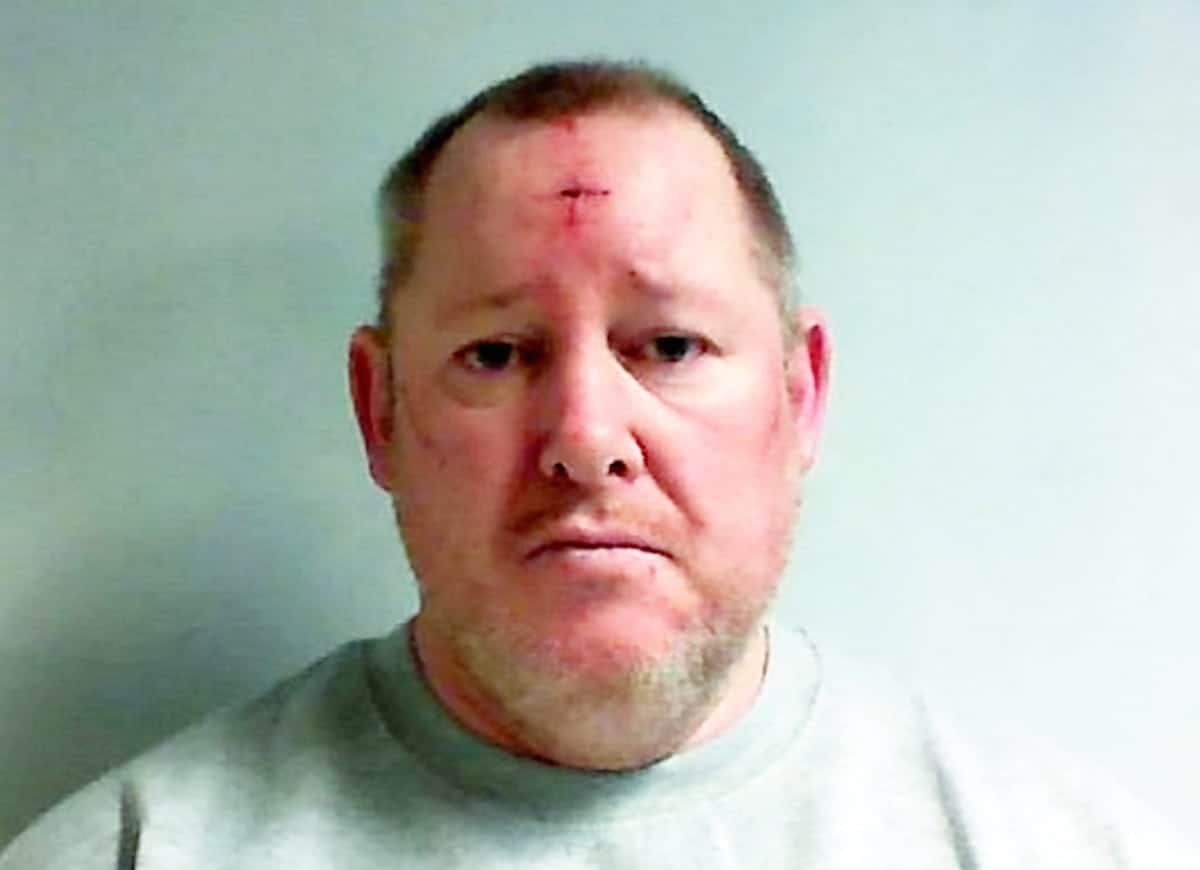 But Edgar bit his own lip until it bled and then spat at the officer twice. He also claimed he had a hand grenade and a knife.
Edgar, from Whitby, North Yorks., pleaded guilty to religiously aggravated abusive and aggressive behaviour towards the doctor and assaulting the security officer at York Crown Court.
He was jailed for 12 months, plus four months for breaching a suspended prison sentence imposed for firing an air rifle in the street and hitting a nearby motorcyclist on his helmet.
Austin Newman, prosecuting, said: "The doctor said he wouldn't talk about religion and the only important matter was he was a doctor and the defendant was the patient."
After Edgar was arrested, he banged his head on the police van side and had been taken back to the hospital.
The same doctor had treated him and Edgar had not caused any problems.
Graham Parkin, mitigating, said his client had multiple personality disorders and was on psychiatric medication.
Sentencing Edgar, Honorary Recorder of York, Judge Paul Batty, QC, said: "Those who work in our hospitals are entitled to and will receive the protection of these courts.
"It is the very least these courts can do for those who perform such a vital public service."
British couple spent dream Hawaii honeymoon in detention because the 'groom is MUSLIM'