A humble garden snail has proved slow and steady wins the race – at this year's World Snail Racing Championships.
Larry the snail beat his sluggish competitors to the finish line by covering the 13inch course in just two minutes and forty seven seconds.
He pipped 134 other molluscs to the post but was just short of the two-minute world record held by snail Archie since 1996.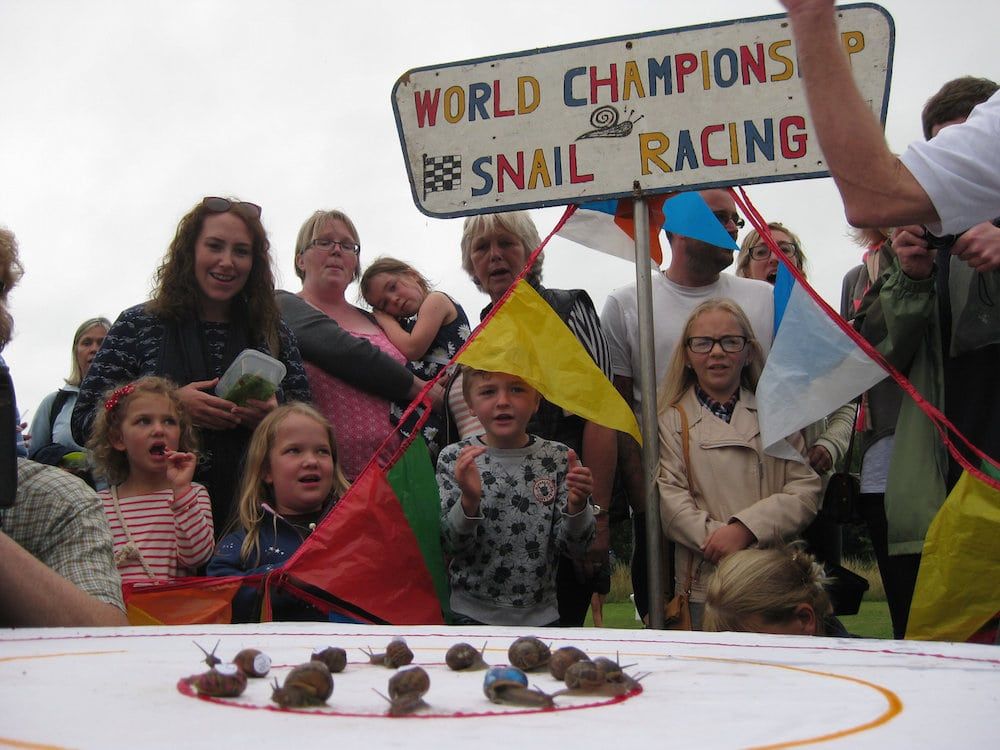 But Larry's achievement was beginner's luck after he entered the race for the first time having been found in 41-year-old Tara Beasley's garden the night before the event.
Hilary Scase, 84, who helps run the annual championships, said:""It was quite a slow time.
"It was a bit windy and snails don't like wind, so all times were quite slow.
"Tara has taken Larry home and she has treated him to some grapes.
"She thinks that he managed to win because when she got him out of the garden she sat him on cucumber and she thought that was a good diet.
"She was quite overwhelmed when her snail won. She has never been in a snail race before.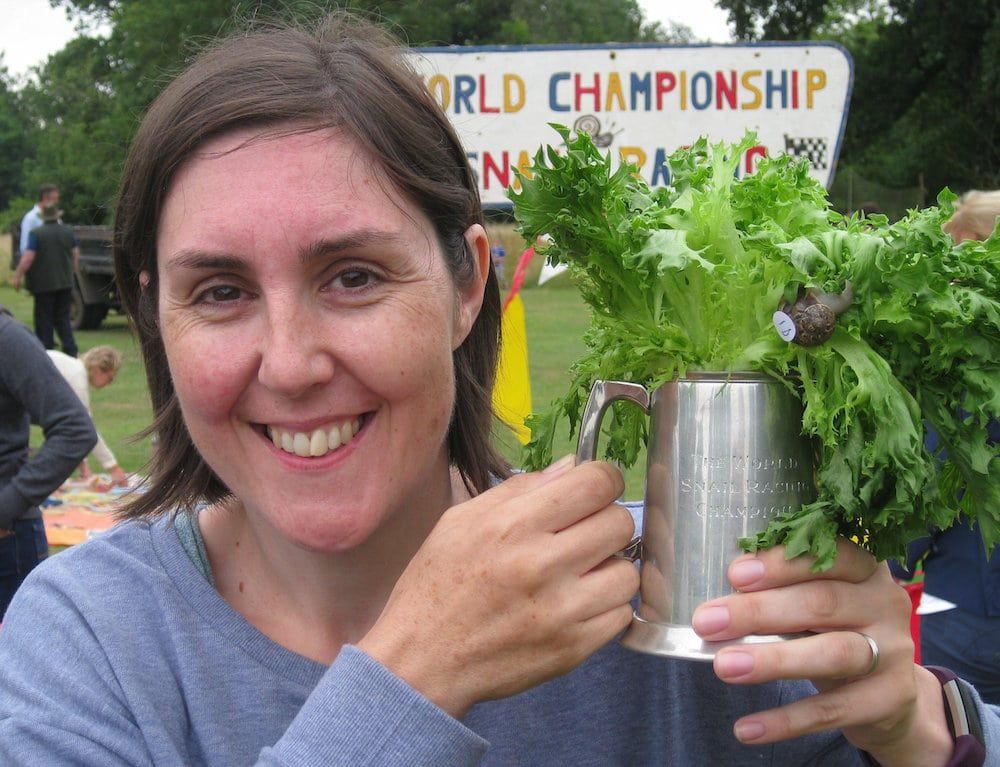 "She is now going to keep him for a bit to spoil him."
The bonkers event has been running for around 50 years and is held in the village of Congham near King's Lynn, Norfolk.
Snail trainer Neil Riseborough, 58, said: "The racing was first class and some of the best racing we have ever had.
"But the snails were slow because of the wind. It is one of the best racing days I have had for a long while."
During the contest, snail races from the centre of a circle to the outside.
Hilary, who has been involved for 25 years, added: "We moved to the village and my husband decided to help the village and this is what we have been doing.
"It is a nice event. It is lovely for children and great competition in the schools because they talk about it beforehand."