Visitors are being asked to help pick the name of a zoo's newest and cutest arrival – a baby pygmy hippo.
The adorable pygmy calf is less than two months old, and spends six hours each day playing with her 12-year-old mum Kindia at Canada's top zoo.
The unnamed hippo made her debut at the zoo's African rainforest pavilion two weeks ago, which also home to a gorilla troop and one of the world's largest tortoises.
Staff at Toronto Zoo are asking the public to help name the delightful calf by taking part in a vote – because staff can't decide on a name.
Participants must choose between four names that have been thoughtfully selected by her care keeping staff and include Alika, Penelope, Zola and Zawadi.
The winning name will be announced on October 4.
A spokesperson said: "The Toronto Zoo is celebrating this recent birth as very important for pygmy hippopotamus conservation.
"The species is currently listed as endangered on the International Union for Conservation of Nature Red List of Threatened Species."
The calf was born on August 10 adding to the 2,000 to 3,000 remaining pygmy hippos in the world.
At birth, they weigh up to 14 pounds while adults weigh a whopping 400 to 600 pounds and can be found in dwindling numbers across West Africa – particularly Liberia.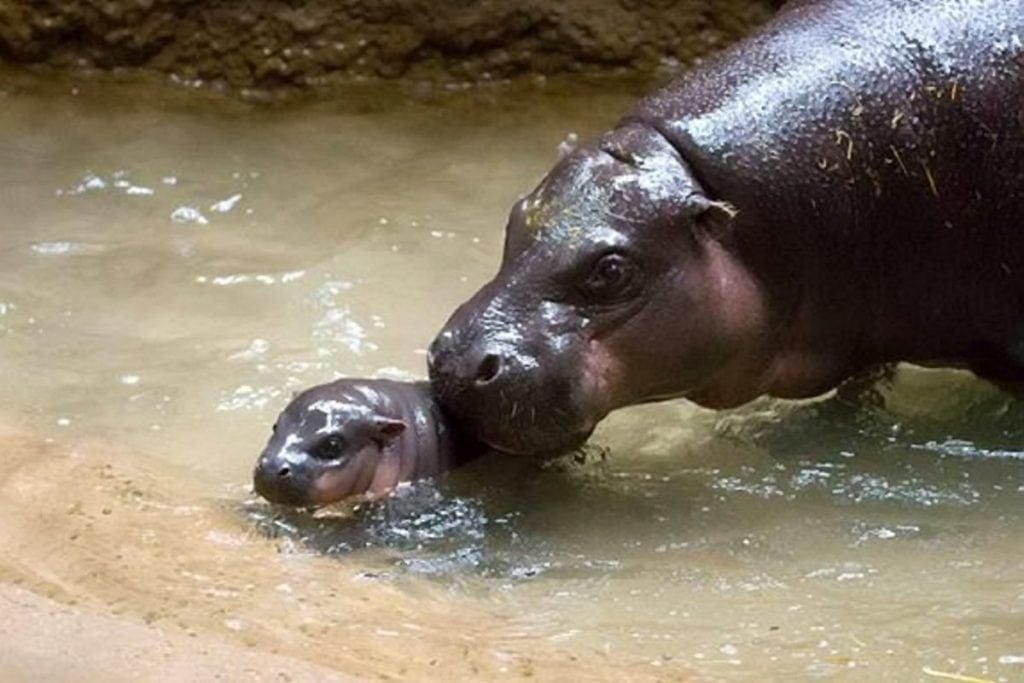 Over the past 100 years, the pygmy hippo's habitat has been damaged as a result of logging, farming and human settlement.
Maria Franke, curator of mammals at Toronto Zoo, said: "Conservation efforts for endangered species has no boundaries.
"The more we work together internationally helps improve our chances of saving incredible animals like the pygmy hippo.
"Partnering with our colleagues by bringing Kindia over from France to mate with our male hippo has allowed us to strengthen the genetics of the global population."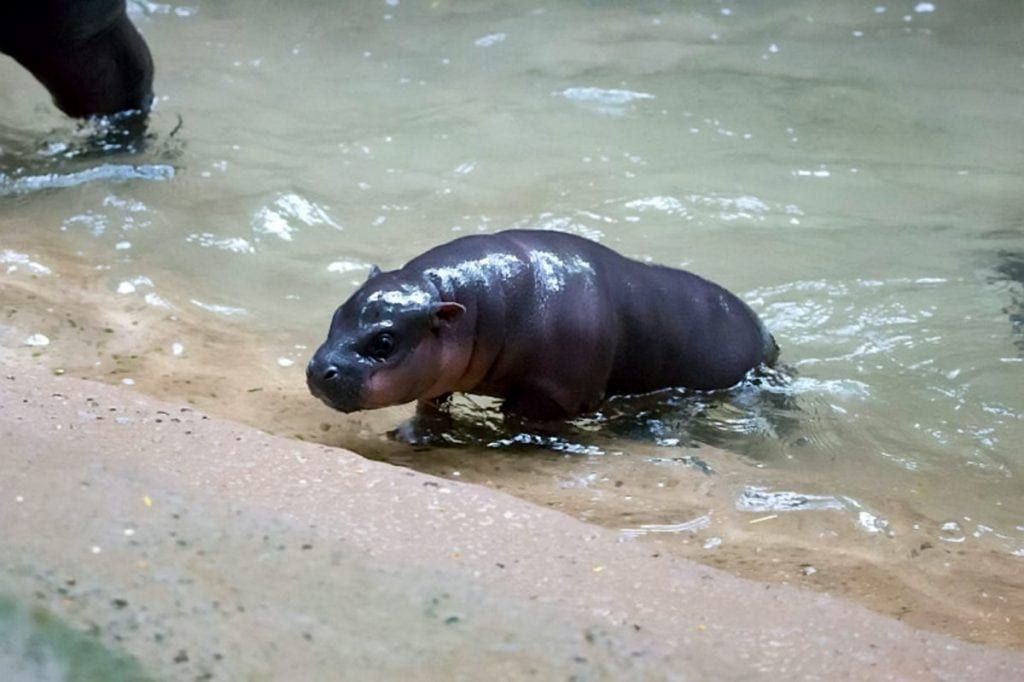 The nameless baby hippo is Kindia's first surviving calf – sired by 23-year-old Harvey – marking the seventh birth of a pygmy in the zoo's history.
Escaped parrot tells firefighters sent to rescue it from a roof to 'f*** off'