This hilarious picture shows what could be the shortest double yellow lines in the UK – measuring just four feet.
A local resident took the photograph and shared in on community Facebook page.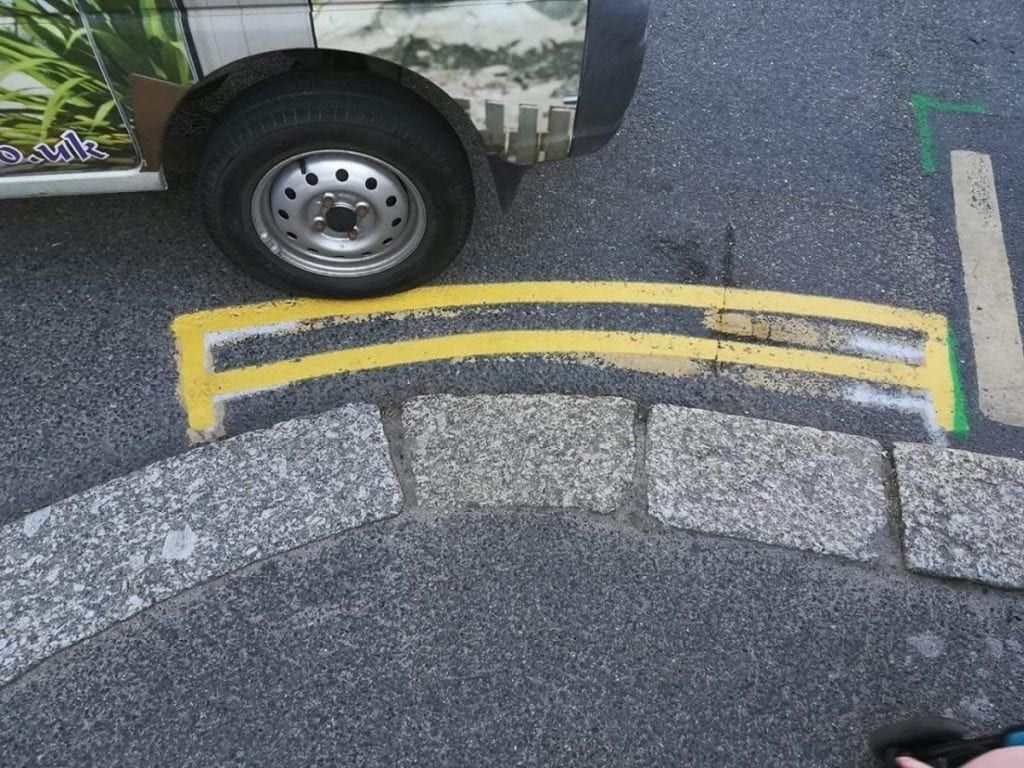 The lines, in Newquay, Cornwall, are located next to a bus stop in the popular tourist destination.
Jenn Violett posted: "Isn't sad that stupid a** people need lines to tell them not to park dangerously on a f**king corner! Points should be given for stupid a** parking!"
https://www.thelondoneconomic.com/must-reads/double-yellow-lines-painted-around-pothole-to-avoid-extra-work/19/06/