A high-performance sportscar was recovered from the side of a house today (Tues) after it dramatically crashed through a wall and injured a man sat on his sofa.
The white £20,000 VW Golf R was pulled from the dented three-bed semi after creating a picture-postcard snap of a Grand Theft Auto (GTA) video game stunt.
Police confirmed the driver of the vehicle, which contained two other passengers, had been arrested at the scene and was later bailed pending further enquiries.
A man was still recovering from 'non life-threatening' leg injuries as he was peppered with bricks as the car catapulted through his home in York on Sunday morning (3/9).
The car had also started a fire following the incident at around 1.30am and fire crews were hailed to the scene to extinguish a small fire at the property.
A crew of six construction workers had since fitted a large red girder across the ceiling of the living room to make sure the house did not collapse while the vehicle was removed.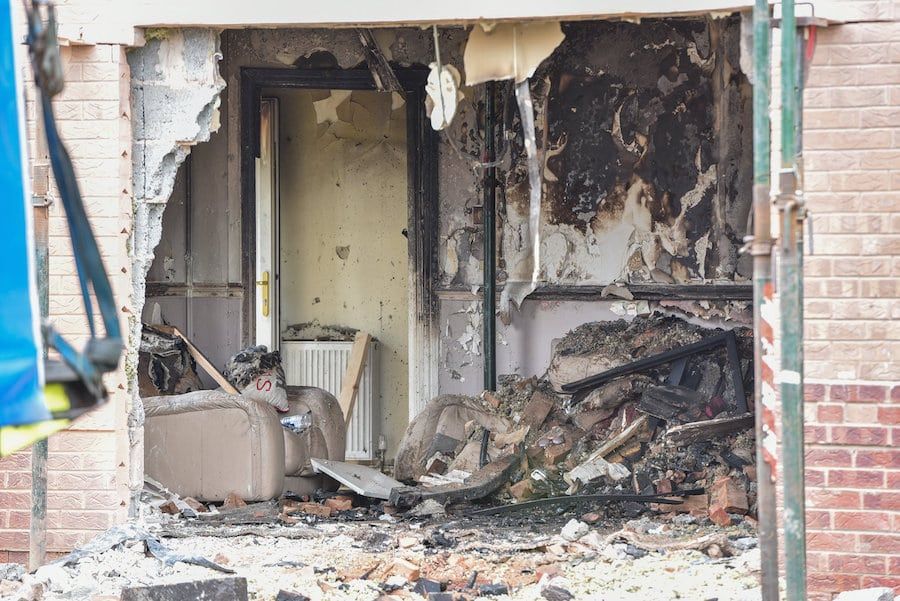 The white vehicle was loaded onto a recovery truck as it was slowly pulled out of the three-day-old mangled wreckage.
As it was towed out of the side of the house, the true extent of the damage could be seen with the charred front end of the car and the blackened living room.
A pair of black and red sunglasses stood out prominently in the living room as it was perched on a tonne of rubble.
Two PCSOs also stood guard over the scene due to the risk of the building collapsing.
North Yorkshire cops are continuing with their investigation into the incident and the only man arrested following the smash has been bailed.
A spokesperson for North Yorkshire Police added: "The man who was arrested following the crash was bailed while investigations are on-going.
"He will next answer bail on November 27."
Killer behind tragic school stabbing revealed for the first time