A grandmother-of-three was killed after a gas explosion blaze tore through her flat.
Tributes have been paid to retired maths teacher Ratna Alexander, 82, who perished in her upstairs flat in the early hours of Sunday morning.
More than 70 firefighters were called to the scene with neighbours screaming "there's a baby in there" during the rescue.
A baby boy and his parents were treated for smoke inhalation after being carried out by firefighters on ladders from a second floor window in an adjoining flat, witnesses said.
Neighbour Lauren Jackson, 53, saw firefighters rescue the family after being woken up by the blast just before 1am, at the end-of-terrace flat in Harrow, north west London.
The support worker for autistic people at Dimensions UK said: "There was quite a few people outside shouting 'get them out, get them out'.
"It was just horrendous seeing the flames like that.
"The family were carried out on the ladder and I saw them going and taken to hospital.
"The firefighters had to get the ladder up there to get them out. I saw the ladder by the top window and the couple that were with the baby."
She added that parked cars delayed firefighters from getting an aerial crane close enough to battle the blaze for up to 20 minutes.
Neighbour Uzma Chaudhry, 43, said Ms Alexander was like a "mother" to her and feared the fire started in the downstairs neighbours' flat.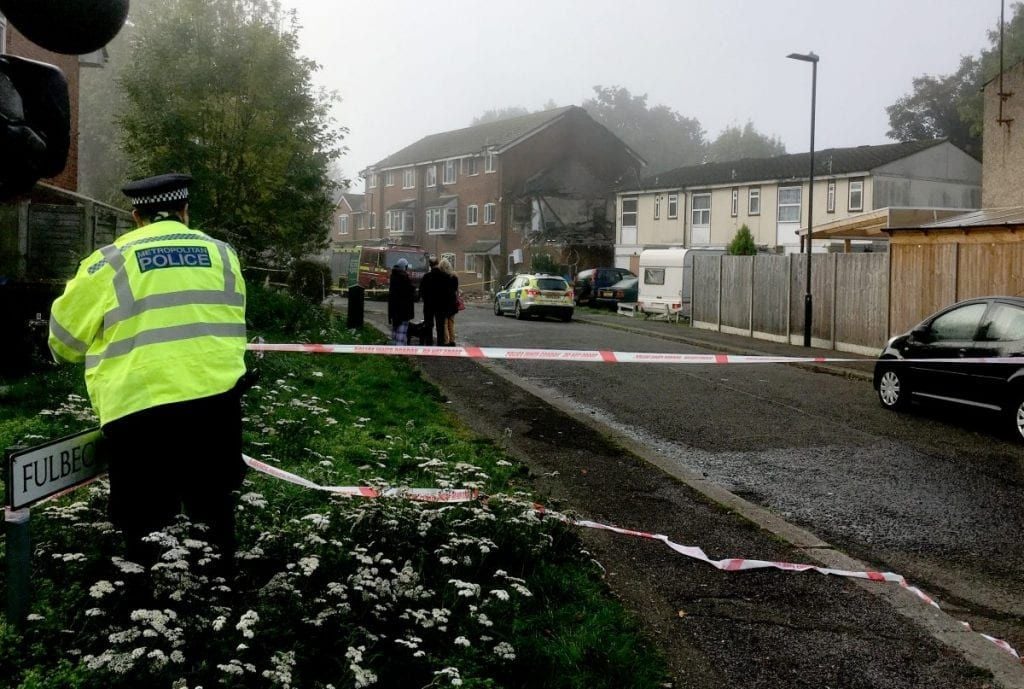 She explained Mrs Alexander, originally from Pakistan and whose pilot British husband died when she was 28, lived in a single-bed flat above a rented ground floor property.
She said the flat's landlady this morning told her the couple living below her were on holiday abroad when the fire broke out.
Mrs Chaudhry, a part-time helper for children with special needs, said: "She was like a mum to me, always if I needed help.
"It was so much of a shock.
"She was a teacher in a south London secondary school. She taught maths – she helped my sons.
"She does love animals. Every day at six in the morning she would come out and feed the birds.
"She was feeding the foxes there and she's even vegetarian but still gave meet to the foxes.
"She was a smart-dresser you can say that – a lot of people knew her, she nows all people on the street, she was a respectable woman."
She said a mother, father and their baby boy were rescued from the adjoining flat one level higher than Ms Alexander's.
She said: "The man was okay, he came back from hospital. He said just carbon was in his baby's lungs."
A couple who lived in a single-bed flat below her neighbour's home were on holiday.
Mrs Chaudhry said: "The landlady said she called them and it was an international line, they were not there."
More than 70 firefighters as well as police and paramedics were called to the scene.
A spokesman for London Fire Brigade (LFB) said: "The first floor partially collapsed due to the force of the explosion. Sadly, one woman was pronounced dead at the scene.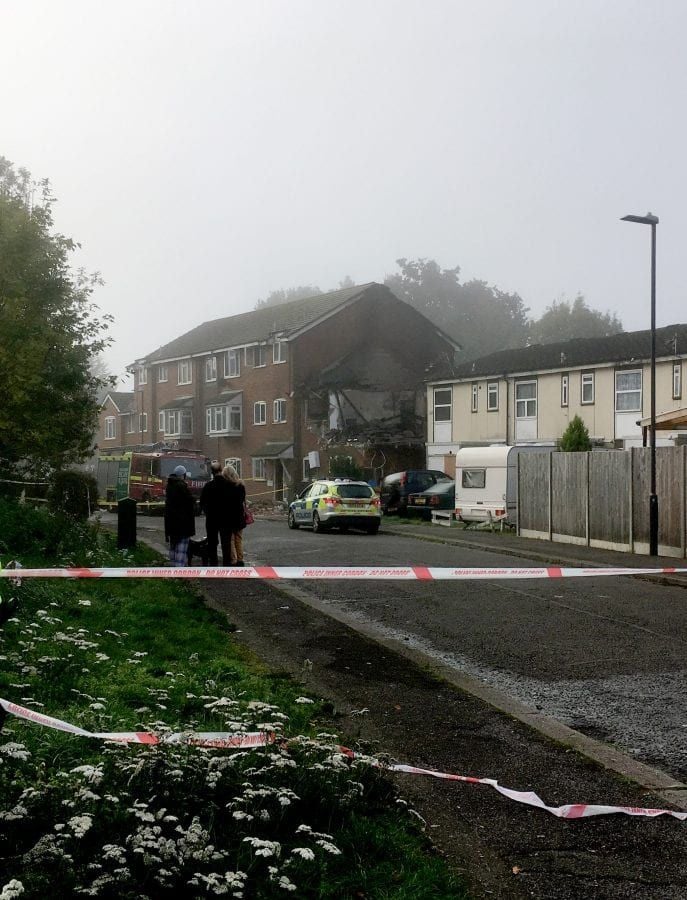 "Firefighters using an aerial ladder platform and breathing apparatus rescued a man, woman, and a baby from the first floor.
"The woman and baby were assessed at the scene and taken to hospital by London Ambulance Service crews."
Local resident Rahman Alanezi said: "Everyone was screaming that there was a baby inside and they took him out."
Around 40 people were evacuated from nearby properties as a precaution as crews tackled the blaze for several hours.
The LFB said the fire had been brought under control by about 3.30am.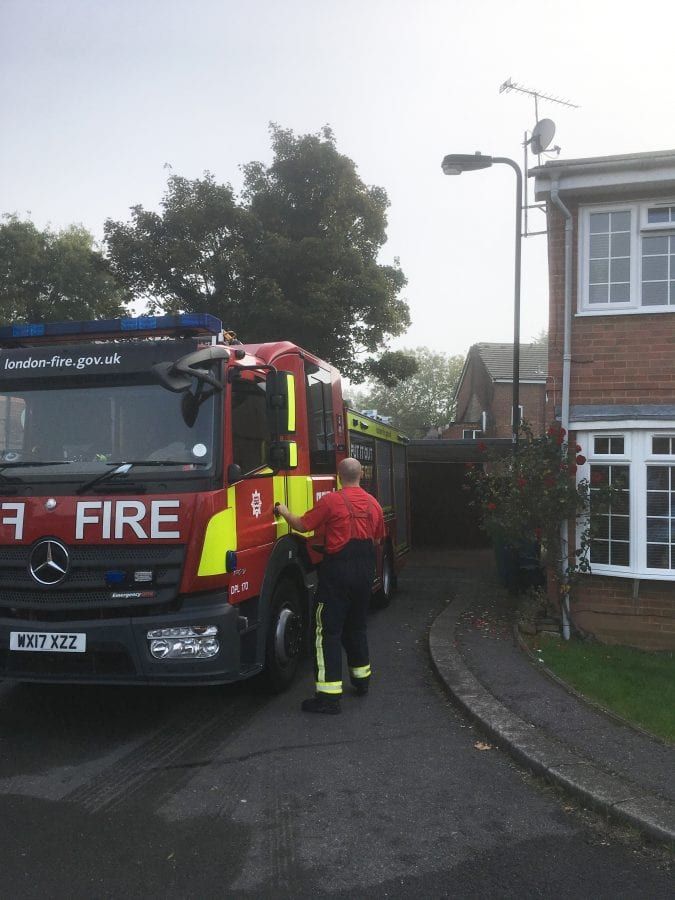 A Scotland Yard spokesman said a woman's body was found at about 4am as firefighters searched the property.
LFB and the Met are probing the cause of the blast and the Health and Safety Executive has been informed.
Firefighters tweeted from this scene this morning that the woman had sadly been found at the scene.