A one-of-a-kind gold coin that was cherished by George Washington has sold at auction for $1.74 MILLION.
The 1792 gold eagle coin, which features the face of the first US president, is considered by historians to be "one of the most important coins in American history".
According to Heritage Auctions, it is the earliest gold pattern coin submitted for consideration to the US Mint but was never circulated as money.
Legend states it defied the president's own edict that his likeness not appear on any US currency to avoid him appearing as a monarch to the new democracy.
Instead, it is thought to have been presented to Washington and is believed by its previous owner to have become a cherished memento of his.
The rare coin sold for a staggering $1,740,000 (£1,365,917) when it went under the hammer in Philadelphia, Pennsylvania, USA on Thursday.
Jim Halperin, Co-Founder of Heritage Auctions, said: "Numismatic researchers widely agree it is one of the most important coins in American history."
The sale – from which 100 per cent of proceeds will go to charity – marked the first time the $10 coin appeared at a public auction since 1890.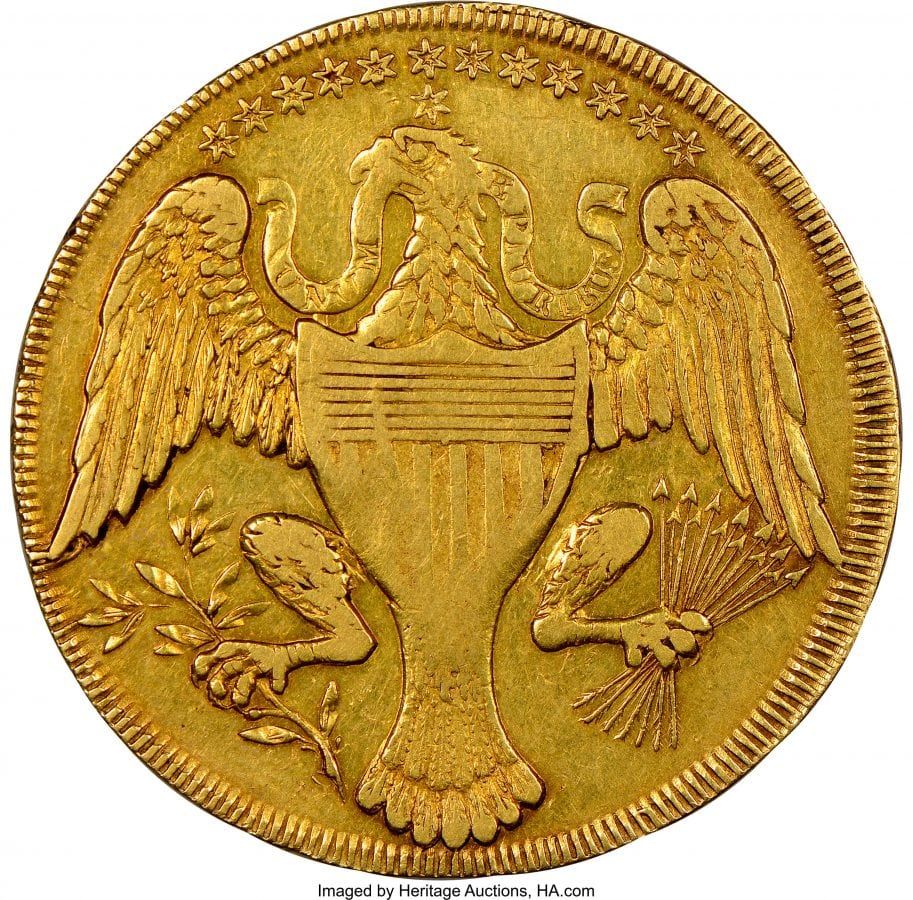 Since 1792, the coin has been owned by just eight elite coin collectors, who traded it privately for 128 years.
Prominent collector and author Eric P. Newman acquired the coin in 1942, and it has not changed hands since.
The coin expert died in 2017 aged 106 and is credited for creating one of the nation's most significant coin collections.
Since 2013, more than 19,000 lots from Mr. Newman's collection have sold for over $72.9 million at auctions conducted by Heritage Auctions.
His son Andy Newman said: "To my father, George Washington was a personal hero.
"He considered Washington's refusal that our country's first coinage depict his own image on it to be an emblematic example of Washington's profound humility and willingness to put country before self."
https://www.thelondoneconomic.com/tech-auto/classic-ferrari-set-to-be-one-of-the-most-expensive-cars-ever-sold/16/08/