Four endangered tiger cubs have taken their first steps outside a British zoo – and played around like kittens.
The Amur Tiger cubs finally stepped out as a family with mum Naya just over a month after they were born at ZSL Whipsnade Zoo.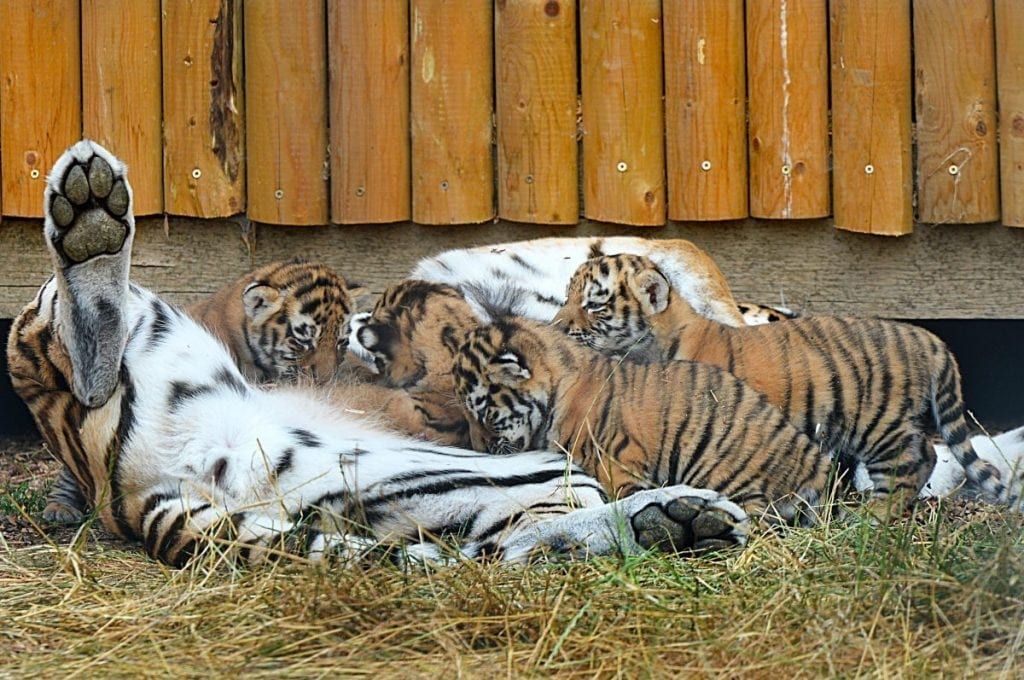 And zookeepers say the cubs, which are native to the Russian Far East, are as playful as kittens.
The tigress spent several days carrying her babies in her mouth one-by-one after the birth to familiarise them with their surroundings.
She became pregnant with the cubs just 121 days after arriving at the zoo.
Proud dad Botzman moved to the zoo in 2013 from Moscow.
The pair were introduced as part of the European Endangered Species breeding Programme.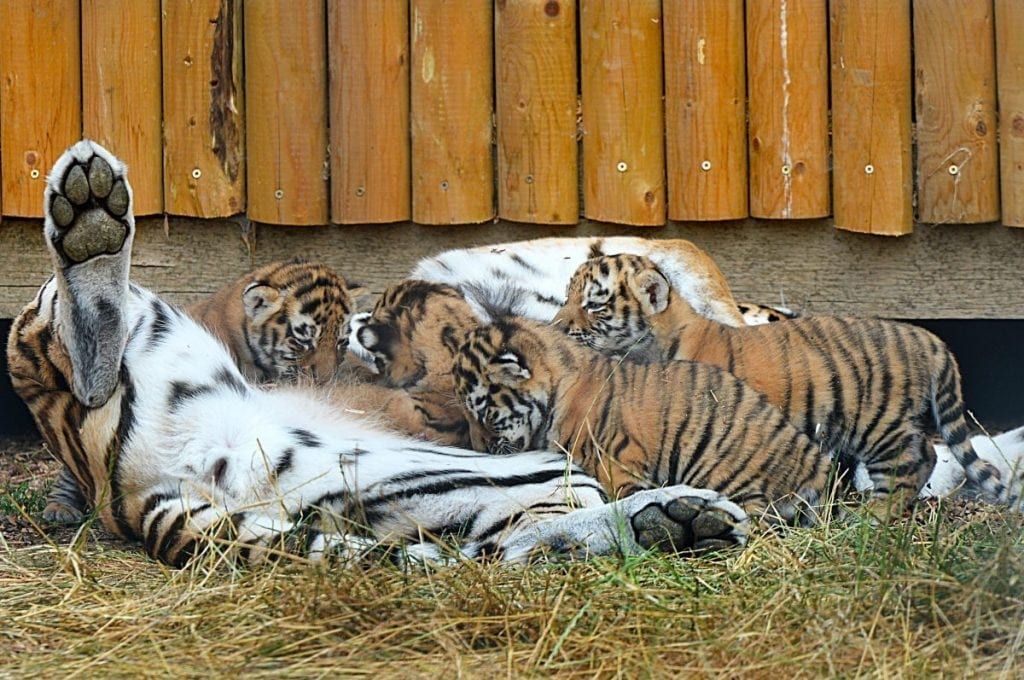 The Amur Tiger is classified as "Endangered" with only 500 believed to be left in the wild.
But the Zoological Society of London says thanks to conservation efforts this is ten times the number estimated to exist in the 1940s.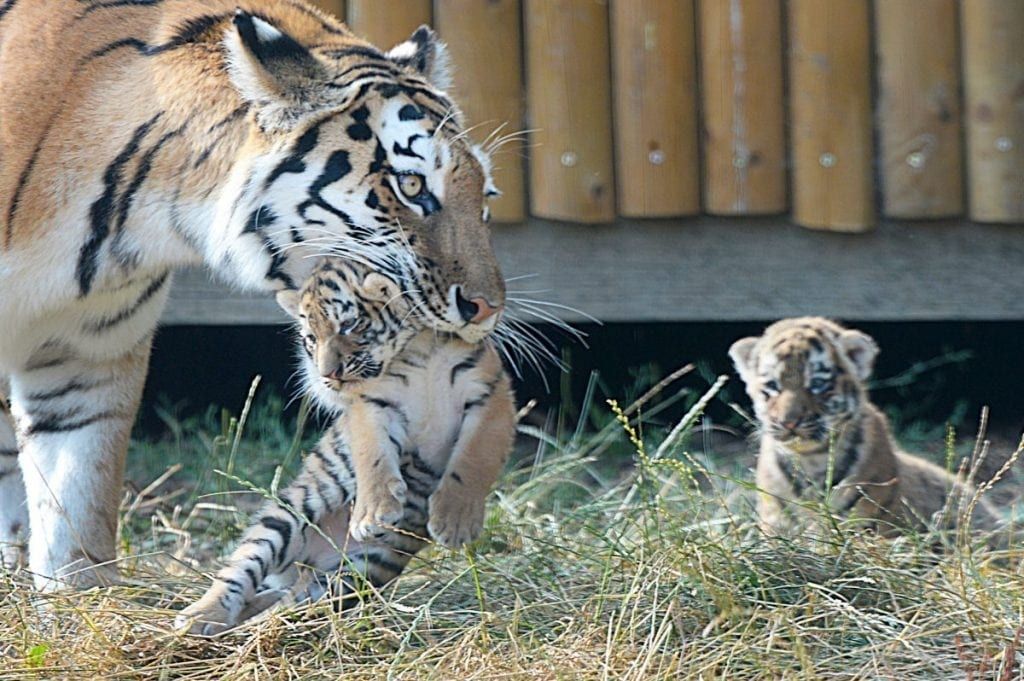 Team leader, Donovan Glyn, said, "Seeing all four of these endangered tiger cubs out and about, playing in the grass together, is the perfect way for us to begin the summer here at ZSL Whipsnade Zoo.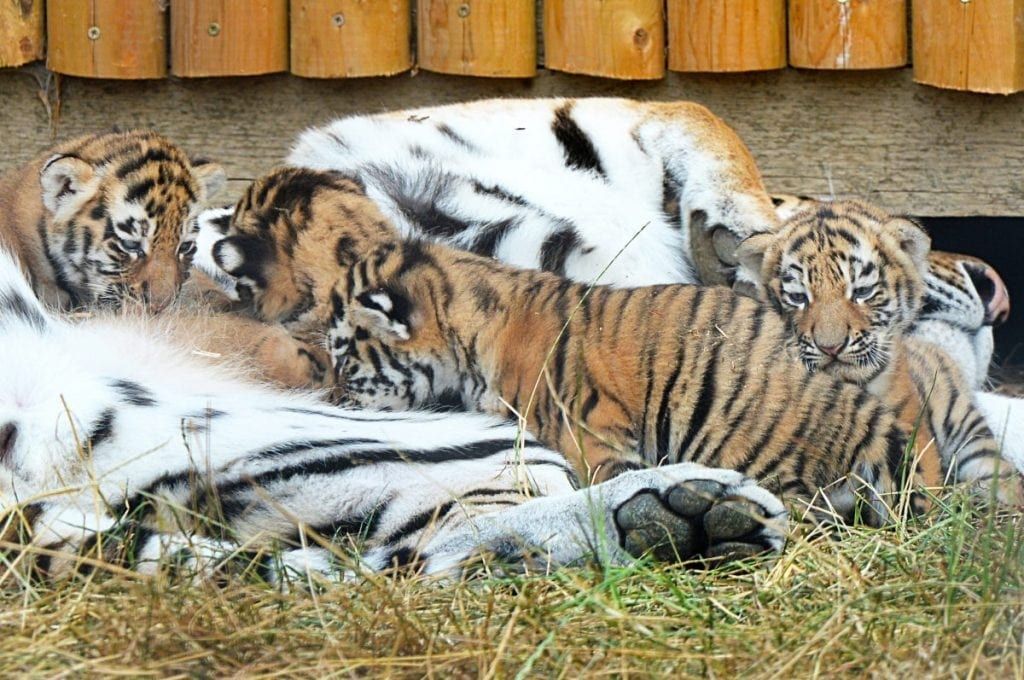 "They are just as energetic and playful as one-month-old kittens would be, and we can't wait to watch them learn and grow under their mum and dad's watchful eyes over the next few months."
"Naya has been such a patient, dedicated mum, picking up each cub in her mouth, and giving them little one-on-one tours of the enclosure, to help them get to know their surroundings and build their confidence."
https://www.thelondoneconomic.com/entertainment/in-pics-thousands-of-wildebeest-try-to-cross-crocodile-filled-waters-towards-the-masai-mara/14/08/