A treasure hunter fears a 'dangerous' gold rush could be sparked after a clue to the location of the most valuable shipwreck in world history was found off Britain.
An anchor believed to be from the Merchant Royal – which sank 400-years-ago carrying $1.5bn worth of treasure – was brought up in the nets of a fishing vessel.
It was found 20 miles south of Land's End, Cornwall, and is expected to see amateur divers flocking to the area to try and grab a piece of the prize.
But Mark Milburn, who runs Atlantic Scuba and regularly visits shipwrecks around the Cornish coast, said the location was so treacherous that divers would be risking their lives by attempting to reach it.
Mark, from Mabe Burnthouse, Cornwall, said the anchor matches the one from the ship but said it was too dangerous for those without specialist equipment to go hunting around the 300ft deep site.
The 55-year-old said: "There will be people going after the treasure.
"My main concern will be people taking it and not telling any one. It's a well-known legend, people know that it's still out there in deep water.
"Everyone will be after it, won't they?
"It was an old wooden ship and the timber gets eaten away and only iron and metal bits will be left.
"All that will be on the seabed is an anchor, cannons and treasure – so long as no one has taken it already."
The Merchant Royal, known as "the El Dorado of the seas", sank carrying 100,000 pounds of gold and 400 bars of Mexican silver.
It also had nearly 500,000 pieces of eight and other coins – making it one of the most valuable wrecks of all time.
He added: "I know there are lots of anchors that look just like that one – it's from a big wooden ship.
"It's an admiralty patterned long shank anchor, it's the right type for the Merchant Royal.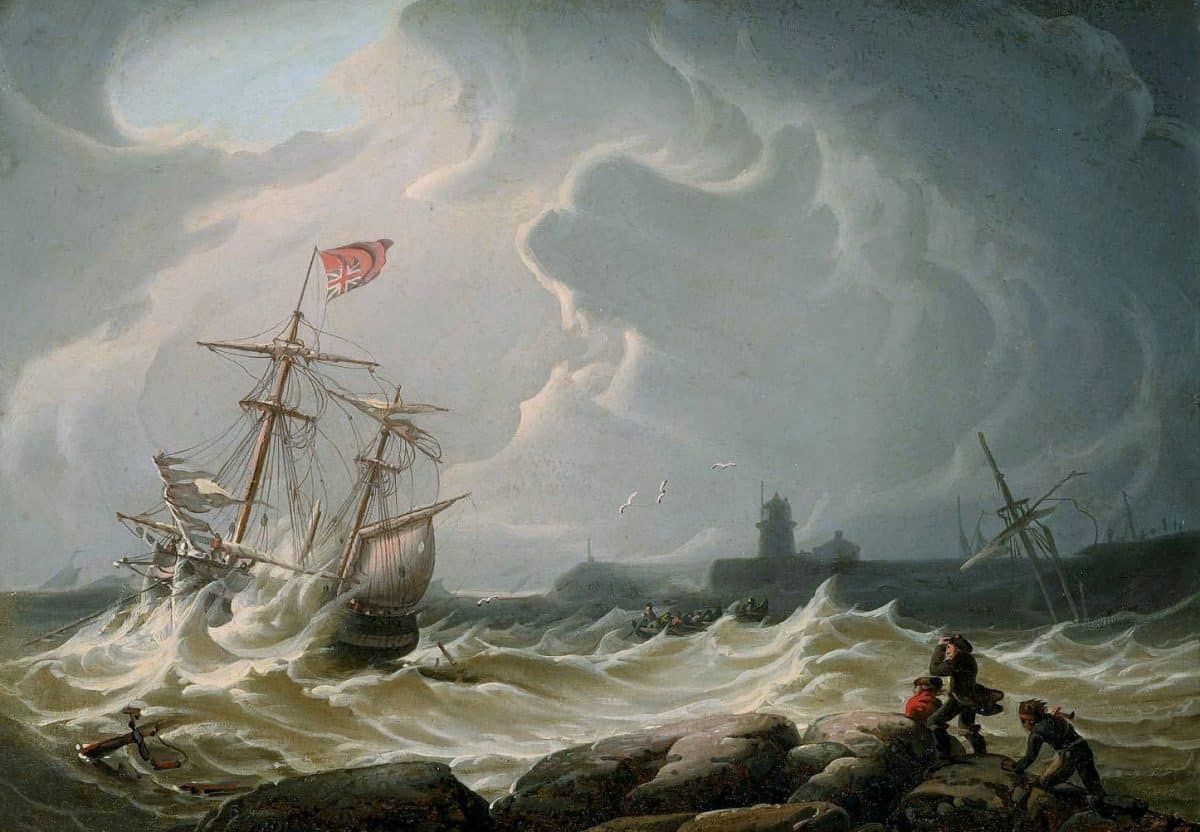 "Any find like this is exciting, we know the ship was carrying millions of pounds worth of treasure, it would be worth billions in today's money.
"The spot where it was found is about 300ft deep – there are very few people that are qualified to dive that deep.
"I'll be going out there to have a look, but we've got to wait for the right conditions and because the conditions are so treacherous the window is very narrow.
"The site is exposed and we need the tide to be right and a weekend with no wind. Because of the depth, you don't get long to look for it.
"It's dangerous diving. It takes a lot of equipment and most divers know that – you need to be an experienced technical diver."
The site is within British waters so the find will have to be reported to the Receiver of Wreck, an official body that administers law dealing with salvage rights in the UK.
Despite this, Mark said that whoever brings up the treasure could still end up keeping it.
He added: "Whoever brings it up will need a license and will have to report it.
"When they have that done that the receiver will try and track down the owner of the ship.
"If they can be found, the owner will then have to pay the salvage costs if they want the treasure back."
The anchor pulled up over the weekend was found by a fishing vessel, the Spirited Lady.
Mark is now working with the skipper to find a place to store the anchor, to stop it decomposing further.
He wants to store it in freshwater to slow the ageing process so he can study the anchor, in an effort to determine its exact age.
He added "The guy who found it was fishing and he brought it up because he had it in his net.
"He's been talking with me about where he could put it, I happen to have a friend who has a flooded quarry – that's likely to be where it ends up.
"When it gets there I will go and get a better look at it, it's a desalinated quarry – the anchor needs to be preserved.
"It is being arranged at the minute. Currently it will be rusting somewhere, we need to move it as soon as we can."