A father is fuming after seeing a toy shop stock an AK-47 toy gun complete with a bayonet – aimed at toddlers.
Andrew Thorp was out shopping with his one-year-old son Oscar when he spotted the faux assault rifle, which was on sale for children aged three and above.
The £7.99 light-up gun is styled around an AK 47 with a plastic bayonet knife attached to the end of the gun.
Dad-of-two Andrew, 37, said: "I had just dropped my eldest off to school and brought my one-year-old to the shopping centre.
"The shop had lovely festive decorations which Oscar was very excited about so we went in.
"Then beyond the decorations, in this wonderful setting, I saw shelves and shelves of these AK-47- like toy guns.
"It's an assault rifle.
"If my son received this for Christmas or his birthday I would be horrified.
"It has a bayonet, a knife, attached to it – the only purpose to that is for children to simulate stabbing each other.
"And there is only one purpose to a gun and that's to kill people, as a father I don't want to see my sons pretend to stab people."
The manager of the store has defended selling the toys, saying she wants to spread "Christmas cheer" and that they are only "novelty" items.
But Andrew said the realistic nature of the toys is a problem.
He said: "I have no idea why they have made them.
"It's about the realism of it. When I was a boy we had bows and arrows and the likes but they were clearly toys. This is clearly inappropriate.
"Why do children need to pretend to stab each other?
"And there were a lot more similar products.
"These toys are designed to look realistic. A three-year-old child should not be playing with something that looks like an AK-47.
"It's not right."
Andrew was in Christmas Wonderland in Palace Garden Shopping Centre in Enfield Town, north London, when he saw the gun.
Kelly Magnus, the manager at the toy shop, defended her decision to sell it.
She said: "I am a retailer of Christmas novelty goods and my intention is to spread Christmas cheer, and not to cause offence to any member of the public.
"Toy guns have been a big seller in the novelty goods industry for many years.
"In fact, five minutes research on Google will demonstrate that these items are for sale on international websites such as Amazon, eBay and the Kids Army Store.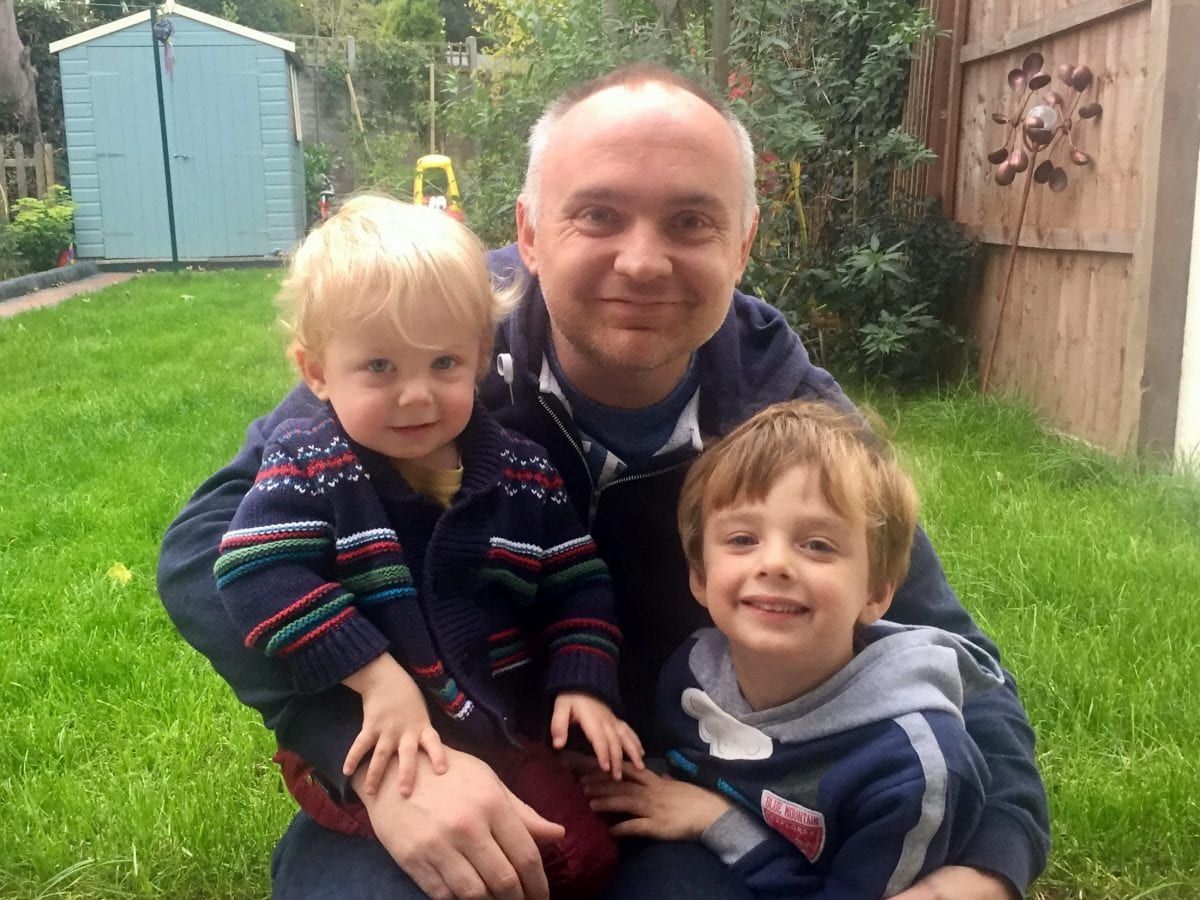 "I believe we comply with the British Toy and Hobby Association guidelines, and therefore I offer no personal opinion on the much wider issue of gun sales.
"Happy Christmas to all of our valued customers."
Some online commenters dubbed Andrew a "snowflake" and said he was wrapping his kids up in cotton wool.
One said: "What a snowflake, why does he not go to the chemist and get a jumbo bag of cotton wool and wrap his kids up in it and lock them in a cellar for life.
"They will soon be spending days on end, smoking weed, playing violent computer games, watching x rated sites … otherwise."
Another slammed Andrew's claims as "absolute rubbish".
He said: "We all had guns when we were young we played WAR and Cowboys and Indians.
"Funnily enough not many of us turned into murderers or gangsters!
"We had action men dressed up as British German soldiers etc.
"Your approach does kids no good at all they have to be able to use their Imaginations."
However, some said "normalising" guns shouldn't happen with kids.
She said: "I am anti-guns.
"However I think there is a difference between toy 'weapons' such as Star Wars light sabres which are clearly in the realms of fantasy, and a toy replica AK-47 which all too closely resembles the kind of weapons regularly used in US mass shootings.
"Normalising guns in the minds of kids is a bad idea."
By Grainne Cuffe and Alex Alley