Between them they have climbed Mount Kilimanjaro, cycled to Paris, run a marathon in the Arctic circle, kayaked down the Zambezi and driven a Mototaxi across Peru. Now, four friends from Bristol are to take on the ultimate challenge – to row 3,000 miles across the Atlantic. Despite having no previous rowing experience, Mark Gibson, Jon Lakin and brothers Steve and Dan Baker, who together form the 'Nuts over the Atlantic' team, are taking part in the Talisker Whisky Atlantic Challenge in December.
The foursome is taking on the challenge in aid of the Movember Foundation, a global charity committed to promoting men's health. They will cross the Atlantic in a boat just nine metres long with two small compartments for sleeping and storage, which they will use for alternate two-hour sleep cycles. Bath University graduate and team captain Mark said: "I think a lot of people hear about challenges like this and just think, 'Well there's no way I could do that.' But we are just four normal guys, none of us have done any rowing until now, so if we can do it, anyone can."
Having joined Bristol Rowing Club, the four are now training hard to build up the strength and muscle needed to survive the 6 weeks at sea. Jon, who studied at the University of Bristol, said: "The most important thing is making sure you put on enough muscle mass to sustain you for the crossing as it is likely you will lose a lot of weight, up to 15kg on the challenge."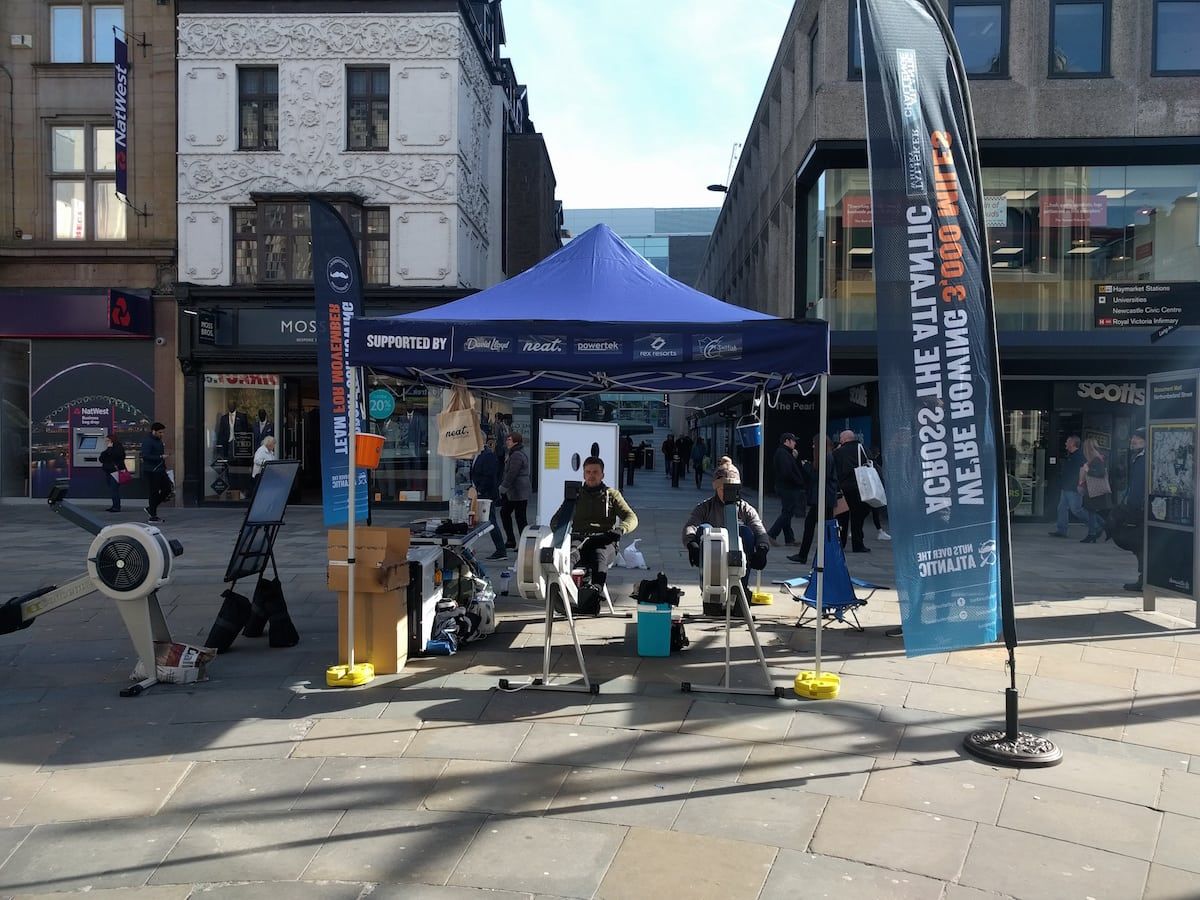 More people have been into Space or climbed Everest than have rowed the Atlantic.
Leaving in December once the Hurricane season has finished, Team Nuts will head west from San Sebastian in the Canary Islands off West Africa and finish in Nelson's Dockyard English Harbour in Antigua about 6 weeks later. Having recently completed a sea survival course, the team are also undergoing mental training to prepare themselves for potential loneliness and pain they may encounter. They will be publishing their training plan and recording training workouts for people to watch online.
To raise awareness of the challenge and generate support and sponsorship, the intrepid foursome has embarked on a UK #NutsGoRow tour of 10 x 36 hr non-stop rows in 9 cities. They have successfully completed rows in the cities of Bristol and Newcastle with Brighton in May, the next in line and one row a month thereafter until their final row in London, on the 17th November. The team are aiming to raise £100,000 to support their cause The Movember Foundation.
The Movember Foundation look at 3 key areas, Prostate Cancer, Testicular Cancer and Mental Health and Suicide Prevention. "We believe that by doing what we're doing, we can raise awareness for The Movember Foundation, because we've been touched by the people we've met through our short time working with them, and the things they are doing to try and solve the problems within Men's Health." said Steve.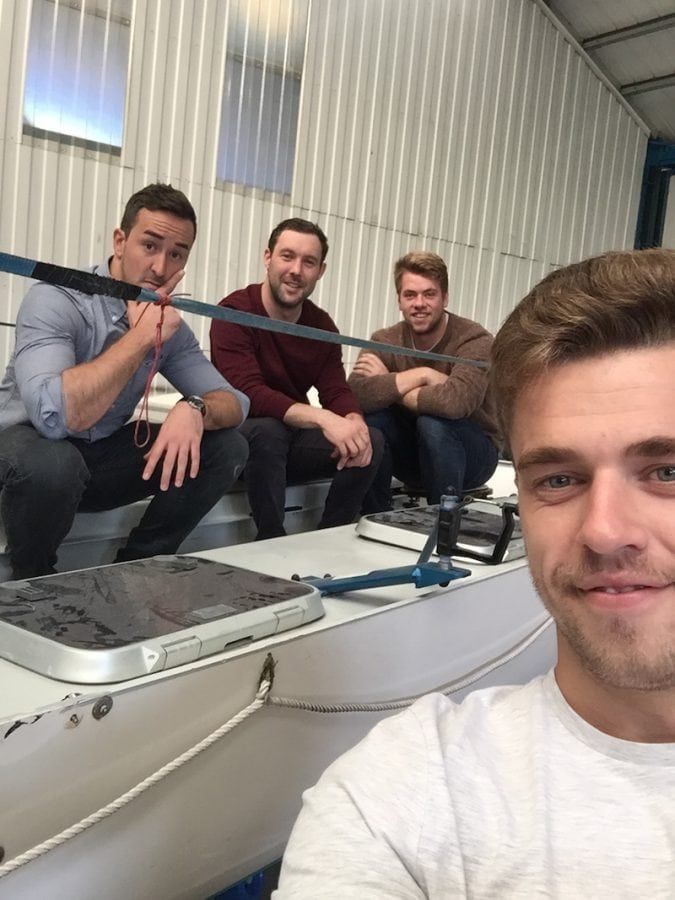 Having already gained support from Rex Resorts, David Lloyds Club, Sailfish Marine, Neat Nutrition and Powertek Services Ltd, the team is looking for further sponsorship from local and national businesses and organisations.
They have also set up the 100 Club which offers an alternative way for individuals, companies and organisations to pledge their support by donating £100 or more towards their fundraising target. Those who join the 100 Club can have their name, photograph, company or brand logo displayed live on their website. Donors can even hyperlink to their website, Facebook or Twitter profile. The 100 Club will then be printed onto Team Nuts' boat, before they cross the Atlantic.
Anyone interested in sponsoring Nuts over the Atlantic can find out more at http://www.nutsovertheatlantic.co.uk/sponsors. Those wanting to contact the team can email info@nutsovertheatlantic.co.uk. To help the team reach their fundraising target of £100,000, donate here: http://moteam.co/nuts-over-the-atlantic
Read The London Economic's "Charity helping homeless people to take steps to independent living" Click Here