A teenager stabbed to death in south London was the 21st teenager to be murdered in the capital this year – the highest for nine years.
The 17-year-old was stabbed to death in Croydon town centre last night.
He was the 15th to be fatally stabbed in London this year and the 21st teenage murder.
A record number of 29 teenagers were murdered in London in 2008, topping the previous worst toll of 27 in 2007.
Since than the number of teenage murders declined and last year just 12 teenagers were murdered in London, all of them stabbed to death.
Today there were no flowers in a pedestrianised zone and despite an increased police presence, many locals were not aware of the killing.
But a shop worker said the boy believed to have been a college student, was a friendly and kind boy who fell in with the wrong crowd, according to shop workers.
He was known to "yo-yo" around the high street in Croydon, south London, and would regularly hang around outside McDonalds.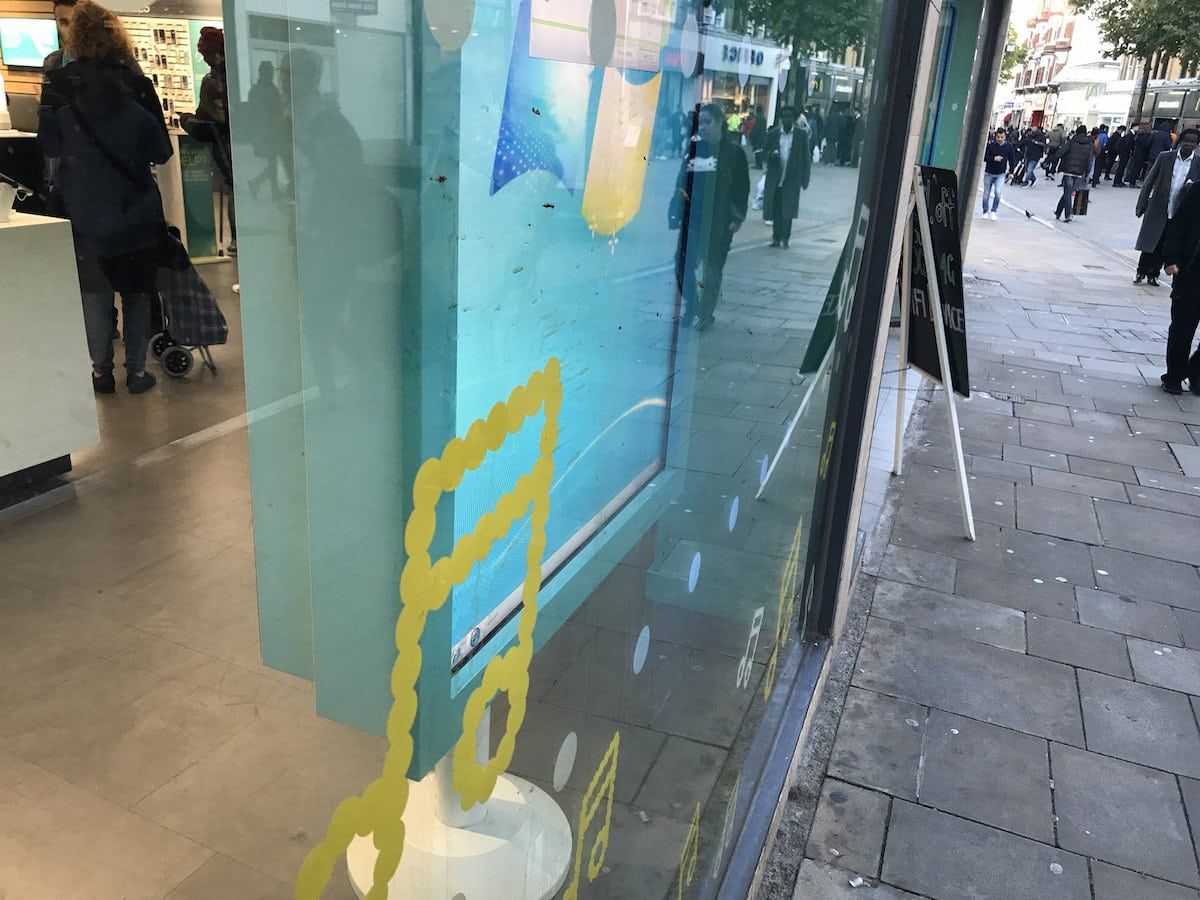 One shop worker, 30, who refused to give his name, said: "He used to hang around the town centre every day, a friend of his came into the shop earlier was crying and saying what a nice boy he was, a good boy.
"He might have gone to Croydon College.
"But her mum said he was in with a bad crowd, she said he was up and down town like a yo-yo and you know that only means one thing, he was doing his dealings.
"Gangs are known to hang around McDonalds every day, its mostly school kids.
"He hung around with wannabe gangsters."
Scotland yard said: "A teenager has been fatally stabbed in south London.
"Police were called shortly before 7pm on Sunday, 29 October, to reports of a seriously injured male in North End, Croydon.
"Officers attended the location and found a male – believed to be aged 17 years – suffering serious stab injuries.
"Officers administered first aid prior to the arrival of London Ambulance Service, but the male was pronounced dead at the scene.
"Police believe they know the identity of the deceased, and enquiries are underway to locate next of kin.
"Formal identification and a post-mortem examination will be arranged in due course.
"A murder investigation has commenced, led by officers from the Homicide and Major Crime Command working alongside colleagues from Croydon at the scene.
"There has been no arrest at this early stage."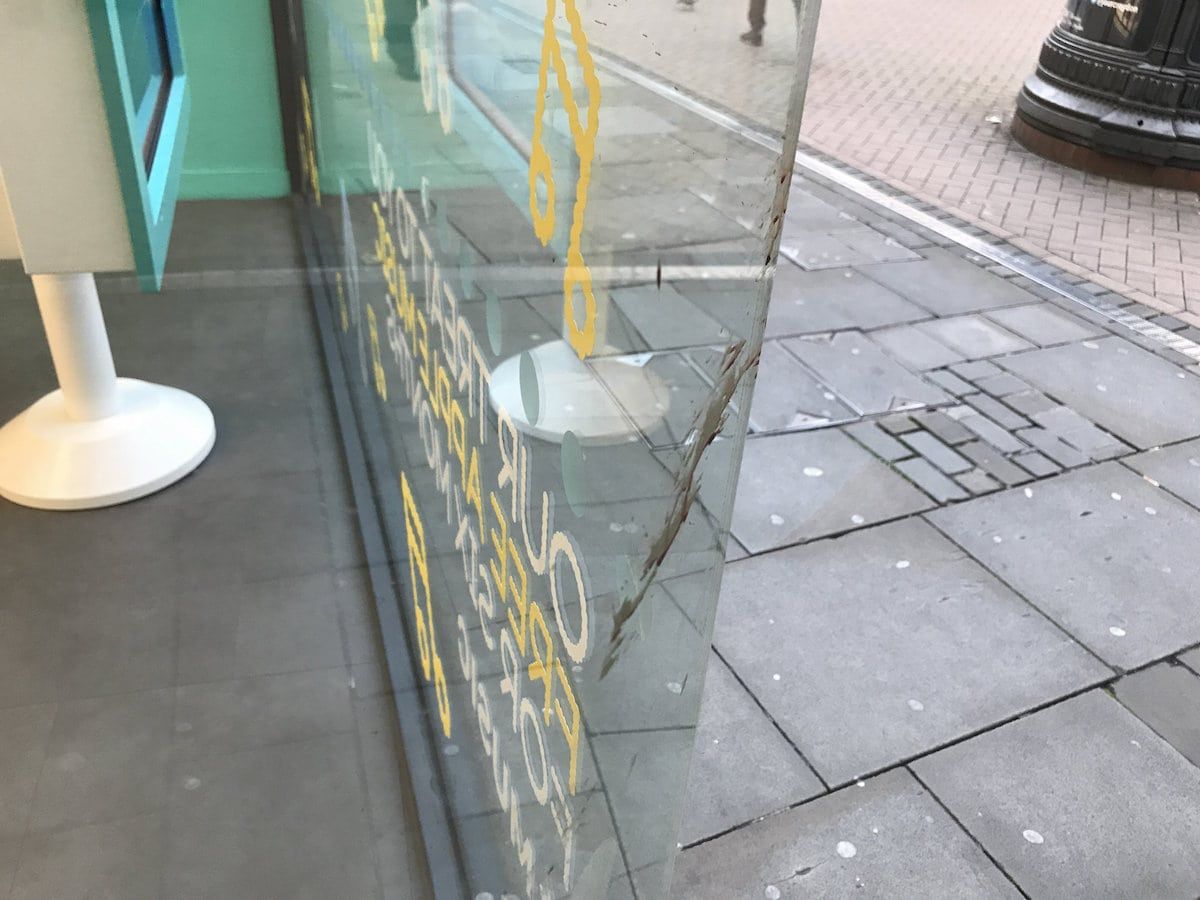 The grim roll of teenagers murdered in London in 2017:
1.
January 20th: student Djodjo Nsaka, 19, from Streatham but who was doing a business studies degree at Middlesex University, fatally stabbed outside his halls of residence near Wembley Stadium in north west London.
2.
January 23rd: schoolboy Quamari Barnes, 15, repeatedly stabbed at a bus stop outside Capital City Academy in Willesden, north west London, where he was a pupil.
3.
March 19th: David Adegbite, 18, from Dagenham, shot dead as he cycled through the St Ann's Estate in Barking, east London, where he used to live.
4.
March 21st: Abdi Sheikhey, 19, who studied mechanical engineering at Redbridge College and lived in Poplar, shot dead as he sat in a car in Ilford town centre. Three men, all aged 21, have since been convicted of his murder.
5.
April 7th: Karim Samms, 16, shot dead near his home in North Woolwich.
6.
April 11th: Abdullahi Tarabi, 19, of Greenford, fatally stabbed in the stomach in Northolt, north west London.
7.
April 19th: Jordan Wright, 19, from Catford, stabbed to death in Blackheath, south east London.
8.
April 23rd: Mohammed Hasan, 17, a Somalian student living in Roehampton, stabbed to death by a gang of youths as he cycled home from a part in Battersea.
9.
May 7th: Elijah Dornelly, 17, stabbed to death during a fight in the car park of a Lidl supermarket in Walthamstow
10.
May 14th: Joao Gomes, 18, stabbed to death outside a Hindu temple in Enfield after a private party publicised on Snapchat spiralled out of control
11.
June 2nd: Abdirahman Mohamed, 17 from Camberwell, stabbed to death in nearby Peckham.
12.
June 6th: Osman Sharif, 16, stabbed to death during broad daylight in Tottenham.
13.
June 29th: talented boxer Mahad Ali, 18, of Islington, north London, stabbed to death at a warehouse party on an industrial estate in Park Royal, west London, two days after London Mayor Sadiq Khan announced new measures to combat the capital's knife crime epidemic, including a £625,000 funding boost for projects to tackle gang activity.
14.
August 2nd: Joshua Bwalya, 16, from Barking, knifed to death in Barking during a triple stabbing following a "disturbance" at a late night party.
15.
August 5th: Moped rider Soban Khan, 18, thrown from his scooter and fatally cracked his head on a kerb after being struck by a car in Enfield where he lived with his parents and older sister. The incident was initially investigated as a fatal collision but, following subsequent inquiries, detectives a 23-year-old man was charged with his murder
16.
August 8th: Daniel Namanga, 19, of Morden, south London, repeatedly stabbed outside a bar on the Old Kent Road in Peckham, south east London, in the early hours.
17.
August 8th: Schoolboy Jermaine Goupall, 15, stabbed to death in Thornton Heath, south London
18.
August 25th: RAF Cadet Abdul Mayanja, 19, who lived in Plaistow, shot dead in front of friends outside Maryland railway station, near the Olympic Park, in Stratford
19.
September 5th: Corey Junior Davis, 14, died in hospital the day after being shot alongside a 17-year-old pal in broad daylight near his home in Forest Gate
20.
October 6th: Saif Abdulmagid, 18, of Ealing, repeatedly stabbed in a street in Neasden, north west London, during broad daylight. Two 14-year-old boys and a 15-year-old have subsequently been charged with his murder.
Since 2008 there was a steep decline to 15 teenage murders in the capital in 2009. A total of 19 teenagers were killed in London in 2010, while 15 teenagers were murdered in the capital in 2011.
Eight teenagers were murdered in London in 2012, but the figure rose to 12 in 2013, before falling to 11 in 2014.
The death toll rose again in 2015 to 19, 15 of whom were fatally stabbed.
https://www.thelondoneconomic.com/must-reads/15-year-old-stabbed-second-london-murder-24-hours/09/08/
https://www.thelondoneconomic.com/must-reads/16-year-old-girl-quizzed-detectives-suspicion-attempted-murder-school-welfare-officer-stabbed/25/09/