Stranger Things fans are rushing to order one of Halloween's spookiest party props – an Eleven Bleeding Nose candle.
The eerie bust, which drips hot red wax from its nose, was crafted after a series of 'harrowing' experiments to reflect one of Eleven's psychokinetic episodes.
It has been launched by Firebox.com amid the hotly anticipates second series of the blockbuster Netflix show, which airs on October 27.
And the £29.99 ornament even comes with a handy picker for clearing a blocked nostril.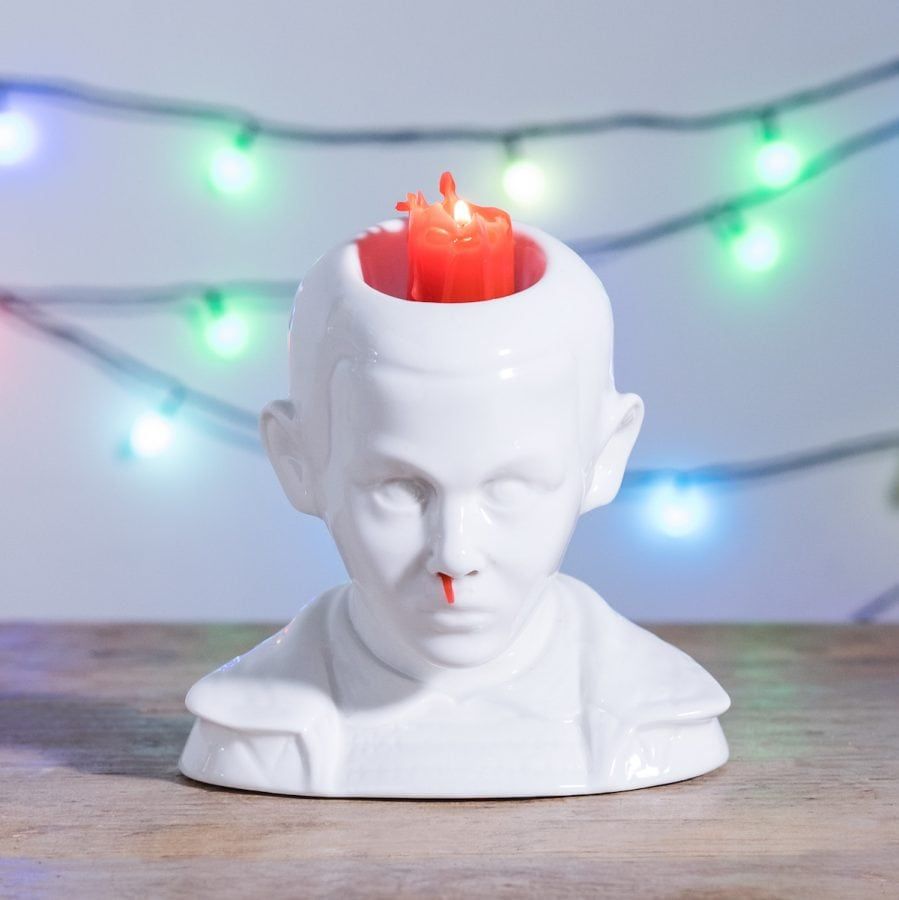 Sarah Kabunga, Buyer at Firebox.com, said: "After a series of harrowing experiments in a shady forest laboratory, we have finally managed to make this decorative ornament bleed from the nose.
And she joked: "We had also created The Barb Candle, but that one has mysteriously disappeared."
Firebox say it's the 'strangest thing' they've ever created, with the capability of dripping red blood wax from both nostrils.
The candle is available to pre-order now ahead of its release on October 31.
Sarah added: "Firebox exists to give people a more exciting alternative to what is already out there in the homeware and lifestyle category.
"We're all about creating new, exciting products that our customers won't have seen elsewhere by working with like-minded, independent designers to bring our ideas to life."
Stranger Things quickly became one of Netflix's most-watched shows since its launch on July 15, 2016.
The streaming service said it racked up more than 14 million views within its first 35 days.
https://www.thelondoneconomic.com/entertainment/peaky-blinder-superfan-gets-back-covered-tattoo-devoted-hit-bbc-gangster-show/30/10/
https://www.thelondoneconomic.com/entertainment/malcolm-muddle-actor-reveals-doesnt-remember-appearing-sitcom/26/10/