A couple on a bizarre mission to visit every train station in the UK have arrived in Scotland for the final leg of their trip.
Vicki Pipe and Geoff Marshall are making an online documentary about their journey and have won fans across the country with their regular social media updates.
Vicki, who works for the London Transport Museum, and video editor and transport blogger Geoff – who has held the record for visiting all London Underground stations in the fastest possible time – dreamt up the project, called All The Stations, last year.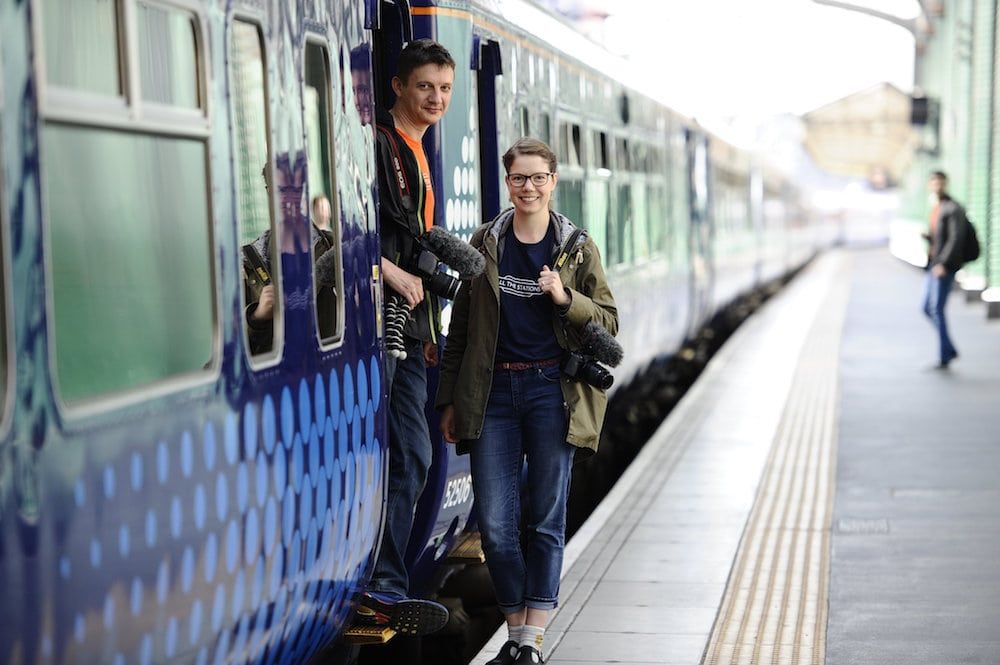 A successful crowdfunding campaign raised more than £38,000 to fund the journey, which showcases the places and people they find along the way.
They have visited 2,356 stations so far with just the majority of Scotland remaining for them to explore.
While at Glasgow Central, they got a behind-the-scenes visit of the control room.
Vicki, 34, said: "Projects like Streets Ahead and ScotRail's Adopt-a-Station scheme bring a sense of community back to railway stations, what I'd imagine it was like 200 years ago.
"The social history part of this project is what I love most about it – being able to showcase the incredible people and places along Britain's railways.
It is an interesting time to do it too, as the railways are changing so much, the kind of networks and trains that exist today won't be here forever.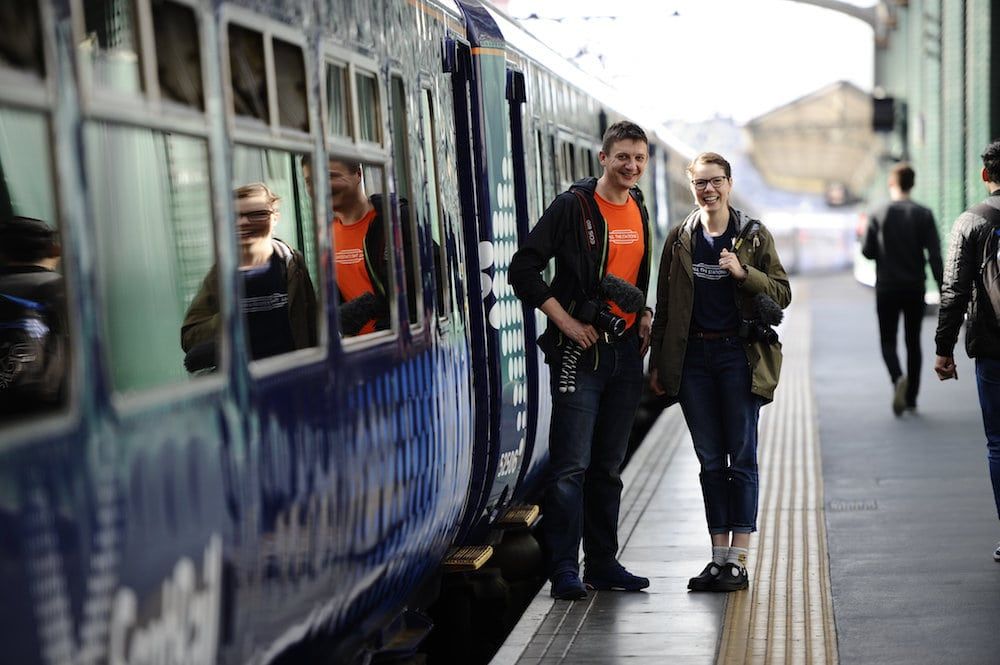 "Britain is changing too, of course, and it has been fascinating meeting people all over the country, and talking to them about their lives."
Both Geoff and Vicki are looking forward to travelling around Scotland, which represents the last leg of the three-month trip.
Geoff, 44, added: "The railways were the Victorian equivalent of Facebook, because they allowed people to connect and chat with each other.
"We don't need to be closing stations, we need to be opening more and allowing people to meet and share and understand each other.
"We wanted to finish in Scotland because it will be so scenic – we know we will have 10 favourite stations after this."
Vicki said that it will be strange to not have to wake up and get to onto a train every single morning once their trip is over.
She added: "We are not at all fed up with trains yet – we are pretty tired, but once you get up and get on a train and start talking to people, it's fantastic.
"It will be strange, once the trip is over, not to have to get straight on to a train every morning.
"But the project won't end there – we are already in discussion with the National Railway Museum and the London Transport Museum, and we have been approached about writing a book."
"Because it is all funded by public donations, we feel a real responsibility to everyone who has contributed and we are delighted by the fantastic input we have had from everyone along the way."
Follow Vicki and Geoff on You Tube, social media and their own website at www.allthestations.com to find out more.
https://www.thelondoneconomic.com/news/economics/stop-playing-monopoly-with-the-railways/28/03/