A husband and his security guard wife were jailed for 15 years for killing a homeless man who had insulted her as she ejected him for a shop.
Marc Finnie, 44, carried out the 'ferocious' attack on Anthony Richardson at the request of his wife Sarah Finnie, 36,
She attempted to conceal evidence of her and her husband's involvement in the unlawful killing, a court heard.
Mrs Finnie arranged for a security camera overlooking the area where the attack took place to be diverted away during the assault, Sheffield Crown court was told..
Defenceless Mr Richardson, 45, suffered three serious blows to the head from Mr Finnie which caused catastrophic injuries.
The couple were found guilty of manslaughter by a jury following a 10-day trial.
Anthony, tragically died in hospital after he was assaulted outside a Halifax bank branch in Old Market Place, Grimsby, Lincs., on 15 January.
Judge James Moss said the attack consisted of "three blows delivered with as much force as he [Mr Finnie] could muster" to the defenceless victim.
The jury had previously heard how the attack came after an altercation where Mrs Finnie, who was working as a security guard, had thrown Anthony out of a shop where she worked at Freshney Place shopping centre in Grimsby.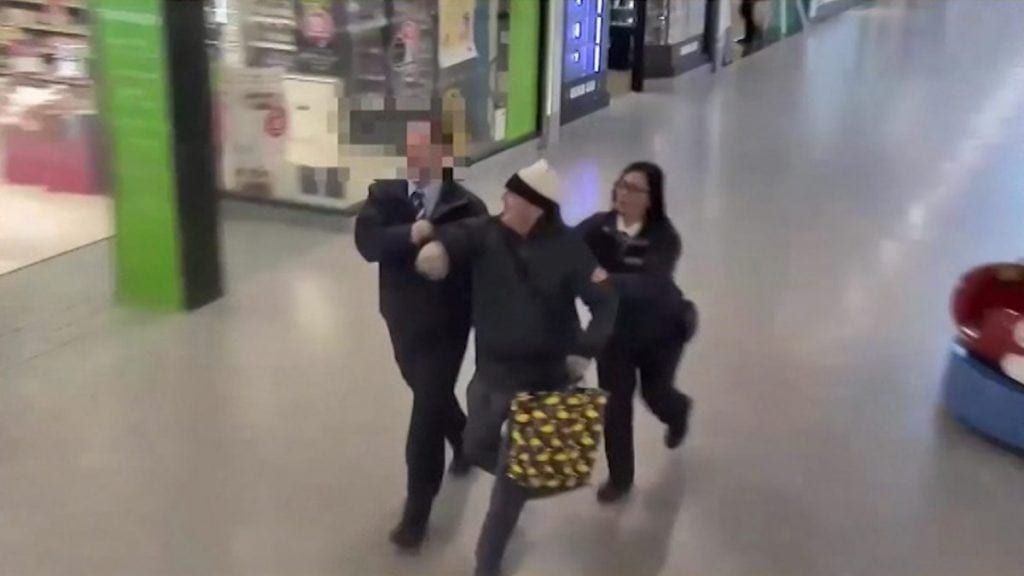 The court heard she was unhappy with comments made by Anthony after his ejection and called her husband to carry out a "revenge attack."
This was not the first time Mrs Finnie, who had known the victim for ten years, had run-ins with Anthony, resulting in him being banned from the shop.
The Crown Prosecution Service (CPS) said Marc Finnie carried out a "ferocious attack on his defenceless victim" which caused him to die of internal head injuries.
Nicola Trory from the CPS said: "This was an act of brutal retribution exacted on a defenceless man.
"Marc Finney was encouraged and guided by his wife Sarah who ensured not just that he was able to locate Anthony, but also that the relevant security cameras were trained away from the scene of the incident.
"Both Marc and Sarah Finnie have today started substantial prison sentences for their crime and I hope that this is of some comfort to Anthony's friends and family."
Despite Anthony struggling with drug and alcohol problems, the court was told that he was "popular and good-natured."
In a victim statement read out in court by the prosecutor Tim Robertson QC, Tony's mother Lynn Walker said: "Anthony was not always an angel but had a good heart but he had "strayed to the wrong side of the path."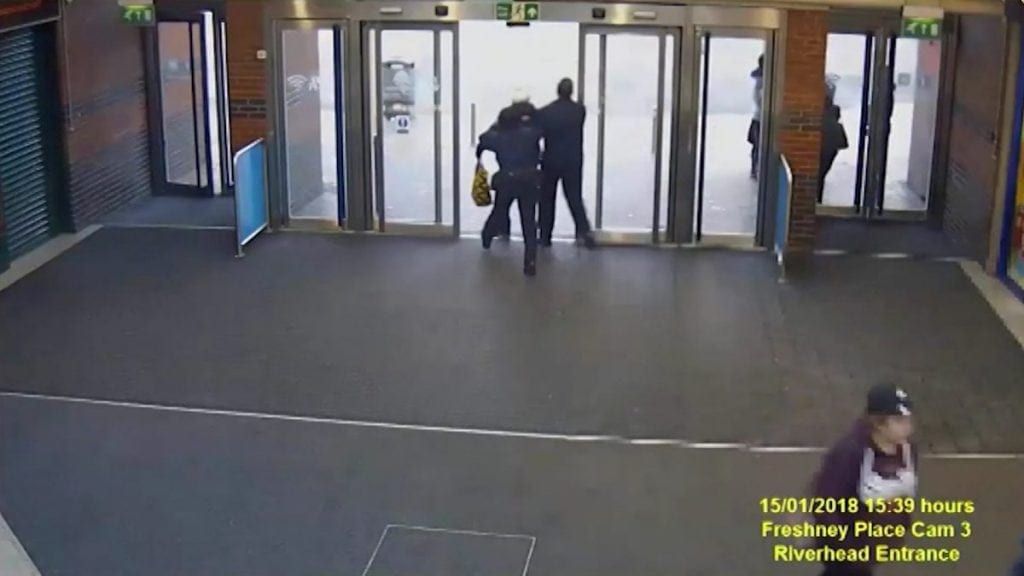 "I find it very distressing in which the violent and cruel way he was taken.
"It was the worse thing on earth for a parent to have to bury their child."
Sentencing today Judge James Goss said it was a "grave offence."
He said: "Marc, you walked purposely up to the victim who was sitting in a sleeping bag.
"You kneed him in the face and punched him in the head twice which resulted in a fractured jaw.
"He fell deeply unconscious as a result of his head injuries and died the next day."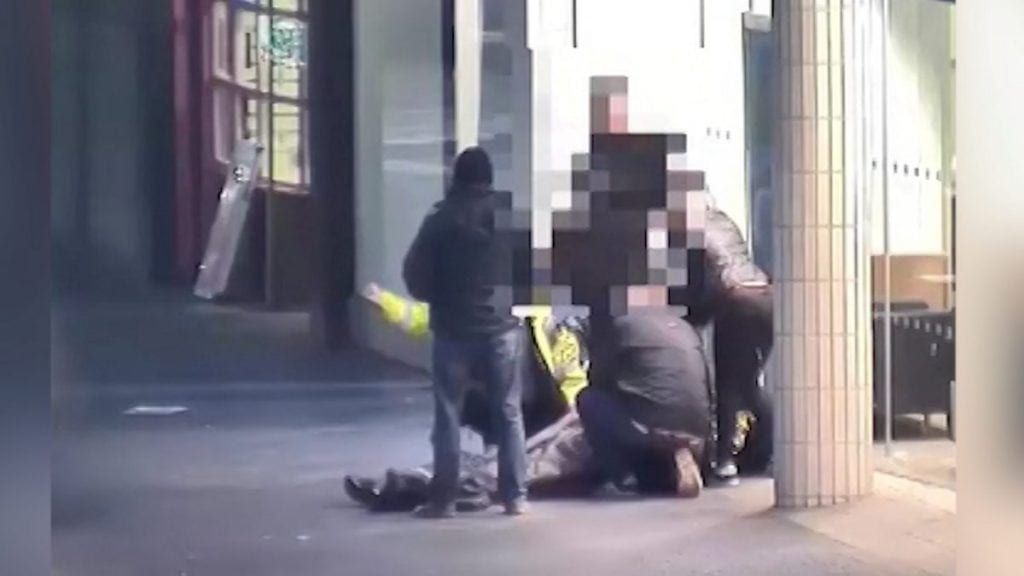 Judge Goss sentenced Mr Finnie to eight years taking into account his guilty plea.
Sentencing Mrs Finnie to seven years imprisonment, Judge Goss said: "You have shown no genuine remorse for the victim."
He added she only seemed upset for herself and her husband and the fact she attempted to pass on the blame for the CCTV cameras been moved on to another member of staff as "very unattractive."
The couple, who were dressed casually in a flower printed T-shirt and a polo shirt, did not say a word as they were sentenced.
https://www.thelondoneconomic.com/must-reads/shocking-cctv-shows-thug-setting-sleeping-homeless-mans-tent-fire-arson-attack/12/10/
https://www.thelondoneconomic.com/must-reads/couple-furious-cafe-refuses-let-buy-coffee-homeless-man/05/02/