A comedian kept spirits up telling jokes throughout a gruelling operation to remove a brain tumour – and had the surgical team in stitches with quips from her old routines.
Sarah May Philo WAS conscious throughout the nine-hour operation.
The incredible 35-year-old said jokes from her stand-up routines and belting out Ave Maria broke the ice with surgeons.
Teacher Sarah-May had no warning of the illness until she woke up to be told an ambulance was on its way last year.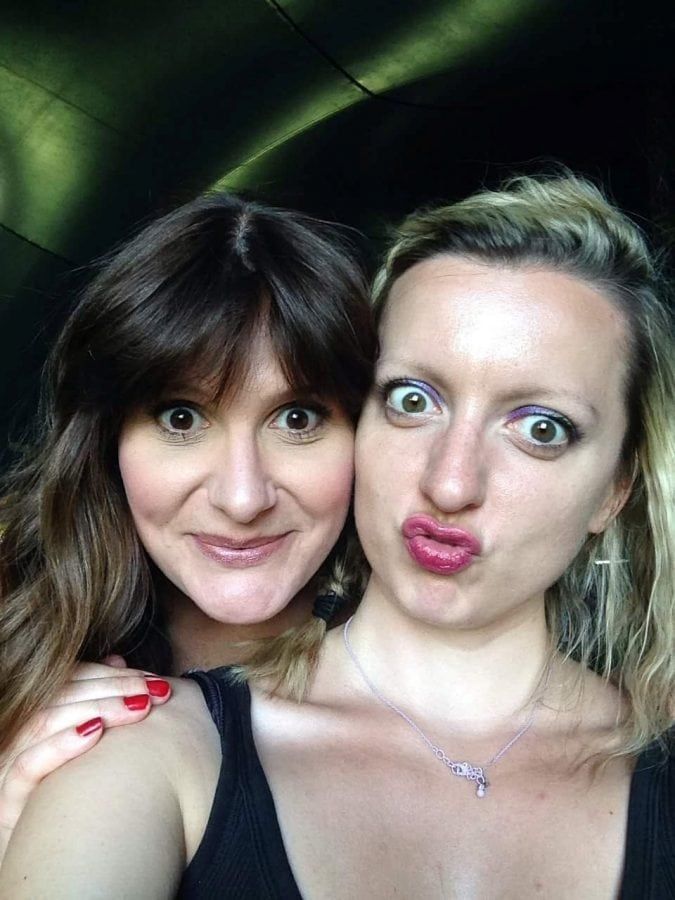 Despite part of the tumour – which Sarah has named Rodger – remaining, she still feels she has "dodged a bullet".
Sarah-May, from Glasgow, said: "The doctors gave me a choice of whether I wanted to be put to sleep or stay awake during the surgery.
"I wanted to stay awake and talking so they would see which parts of my brain controlled what.
"It was all systematically prepared in advance and the recovery time was infinitely quicker because I stayed awake.
"It was really formal in the operation to start off with, and for the first hour, it went as formal as possible.
"But then halfway through the surgery, the surgeon said, 'oops'.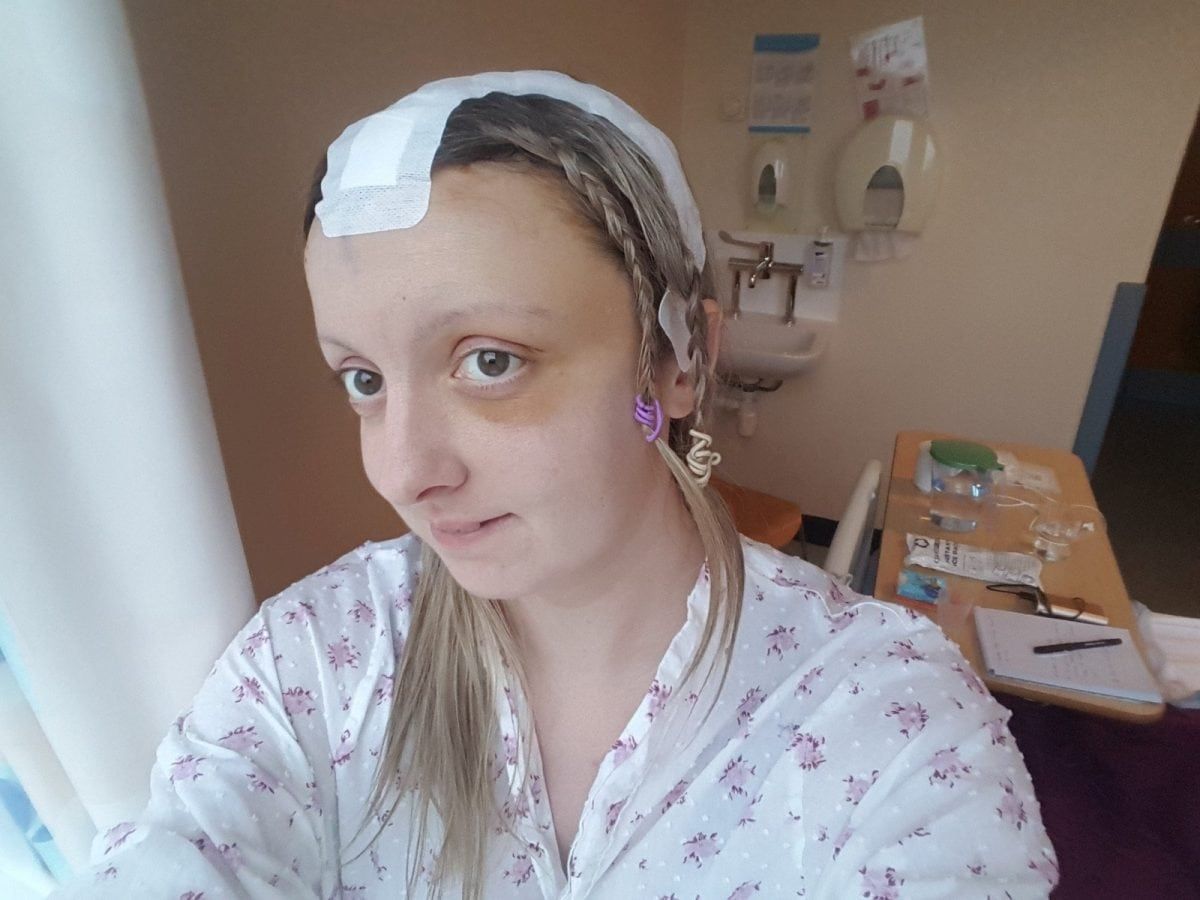 "I was like 'what do you mean 'oops'? Don't say that when you've got my brain open'.
"Everyone just burst out laughing — it really broke the ice.
"It felt like being down the cafe with your mates."
"I don't really do punchlines, it's more conversational comedy.
"About four hours in the speech therapist, who was talking to me throughout the surgery, said 'I need to get up and move around my bum's getting numb'.
"I said to her 'my whole body is numb but why don't I get up and join you for a jog'.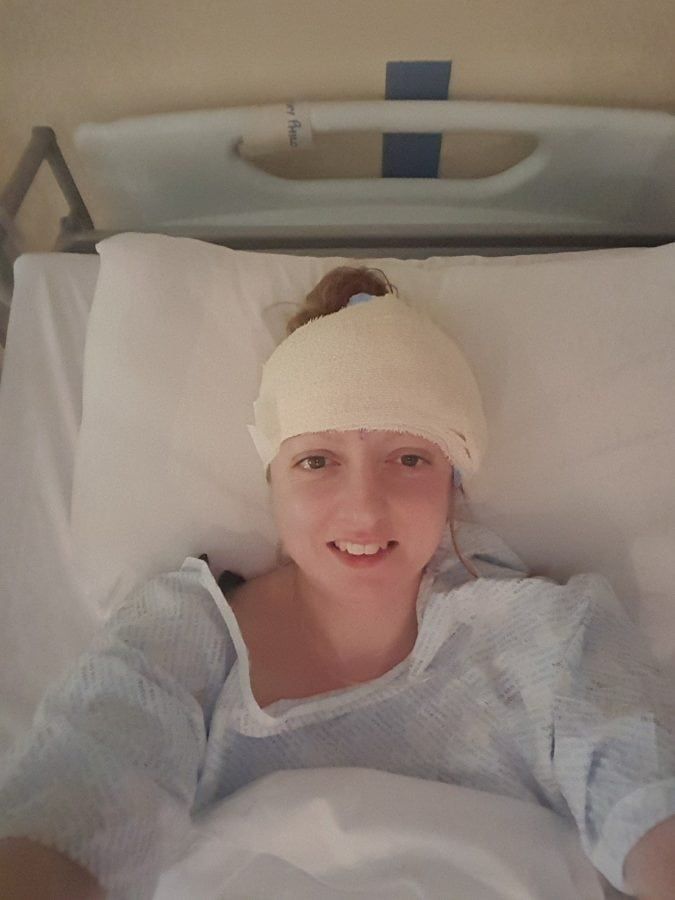 "It was surreal but very funny and it just came naturally at the time – even though I was pretty spaced out."
And cracking jokes wasn't the only thing that kept the docs and Sarah-May going during the painstakingly long surgery.
Operatically trained singer Sarah-May belted out Ave Maria and made up songs about the medics operating on her.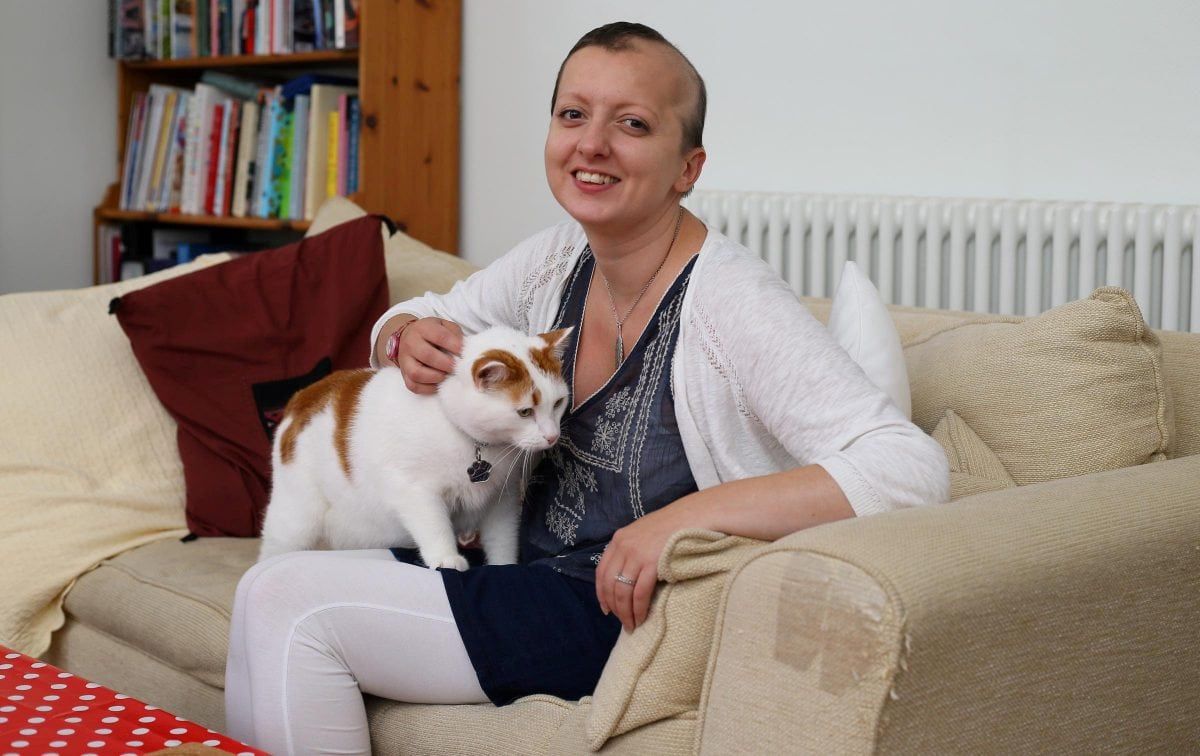 She said: "Part of my comedy routine was making up songs on the spot about people who were in front of me.
"The speech therapist asked if I could do some singing during the surgery so I started making up songs about her, the surgeons, and the anesthetist on the spot."
Sarah-May was rushed to hospital in December after having a seizure in her sleep.
Her partner Paul Griffin feared for her life but doctors assured Sarah-May it was most likely nothing to worry about.
But a scan at the city's Queen Elizabeth University Hospital in March revealed a huge brain tumour called an Oligodendroglioma.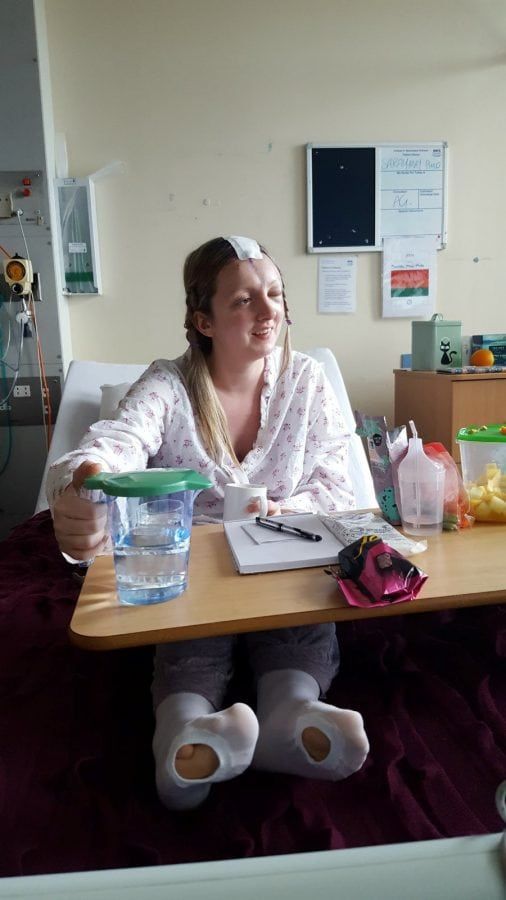 She said: "When she brought up the scan, it looked like half a brain. It was so big.
"I must have been in shock because the first thing I thought was 'How fascinating.'
"'I have just been living with this and going to school and meeting my friends and carrying on with this large thing in my head.'"
Sarah-May had weeks of chemotherapy where her hair fell out — which she said was the worst part.
She had her eggs frozen to boost her chances of becoming pregnant.
Paul has since proposed and the pair are to marry next June.
Sarah May's friends have formed an AC/DC tribute band and next week will play a show next Friday at Blackfriar's Bar to raise cash for the Beatson Cancer Charity.
And while 15 per cent of the tumour still remains Sarah May said: "I'm feeling very good. I'm back to school and the kids are asking about my bald head.
"It's funny and lovely and everybody is back to normal and that makes me feel normal.
"My wedding is next year and that will be the best day ever."
To donate head to www.justgiving.com/fundraising/adgc
By Ben Gelblum and Ellie Forbes