A paedophile and his girlfriend have been jailed for 17 years after she helped him rape a schoolgirl twice.
A court heard Stephen Arnopp, 34, and Gemma Hill, 33, were arrested after officers found their victim's underwear at his home.
The pair exchanged texts discussing in graphic detail how he would rape the schoolgirl and plans to rape a second girl aged nine.
Arnopp was jailed for 11 years for abusing and twice raping a girl under 13-years-old in Welwyn Garden City, Herts.
Judge Marie Catterson said Hill, of Hatfield, Herts., had an "extremely low" IQ as she sentenced her to six years in jail at St Albans Crown Court.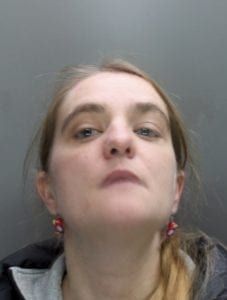 Arnopp gave the girl a phone and asked her to send photos of herself under the guise of a schoolboy called James before raping her twice on June 5 last year.
The court heard Hill urged the girl not to report the attacks but police were informed after she revealed what happened to her school.
The judge said the victim suffered "incalculable" long-terms effects likely to be "difficult and profound" after the pair admitted all charges against them.
Sentencing Hill, she said: "You were evasive, pretending you knew nothing."
She said Arnopp's abuse required "sustained and significant planning" and it was fortunate the pair were arrested before attacking the second girl.
The judge made a Sexual Harm Prevention Order banning the pair from contacting the victims and from living in a house or having any unsupervised contact with girls under the age of 18.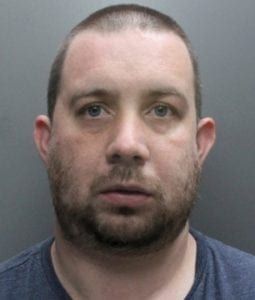 Both defendants pleaded guilty to the charges against them.
Arnopp was given two concurrent 40-month sentences for two counts of conspiracy to commit sexual activity with a child under 13 and was jailed for eight years consecutively for two counts of raping a child under 13.
He was also sentenced to one count of inciting and one count of causing a child to engage in sexual activity, receiving four months concurrent to his other sentences and received eight months, also concurrent, for sexual activity with a child under 13.
Hill received two concurrent four and a half-year sentences for two counts of conspiracy to commit sexual activity with a child under 13 and a consecutive 18 month sentence for cruelty to a person under 16.
Depraved university boffin facing life in jail after being unmasked as one of Britain's worst sex offenders
Sex attacker violently raped woman with learning difficulties in front of bed-bound husband
Paedophile becomes first to be jailed again after being caught by the same paedo hunters – for a SECOND time