Shocking footage shows youths turn a London street into a "war zone" by shooting fireworks at other like a scene from 'Call of Duty' or a Harry Potter movie.
The gang of around ten youths were caught launching rockets and roman candles at rivals in the middle of a busy London neighbourhood.
It shows the gang lighting fireworks in their hands and aiming them towards one and other across the nearby park.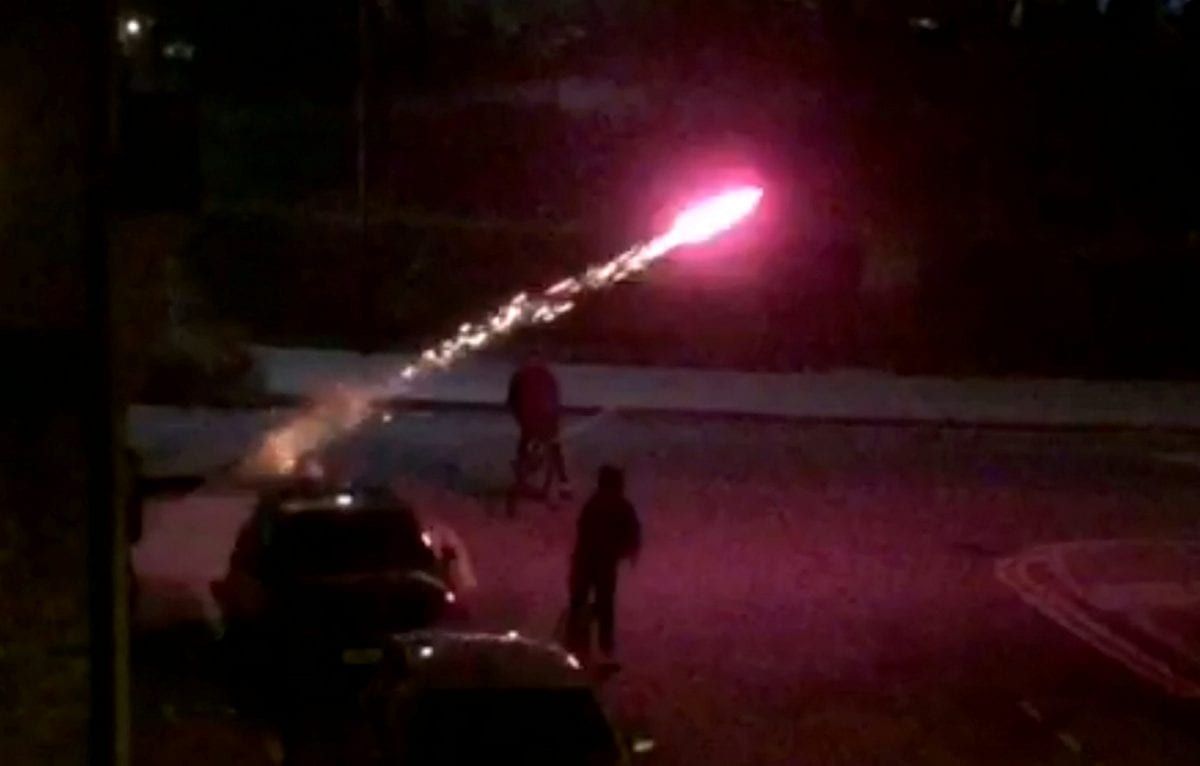 The group wield the fireworks which fire colour into the sky – like Hogwarts pupils at war with their wands.
The clip was captured near the Shepherdess Walk Park in Hoxton, London, on Saturday (October 27) at around 8.30pm.
Witness James Castle, 38, was relaxing at home with his girlfriend, but reached for his phone to record the clip in "disbelief" after being disturbed by the sound of "explosions" outside his flat.
He said: "We were watching TV and heard loud explosions close by. My first reaction was to phone the police. They were showing a blatant disregard to the safety of themselves and members of the public.
"They were actually firing them directly at each other. It was extremely dangerous."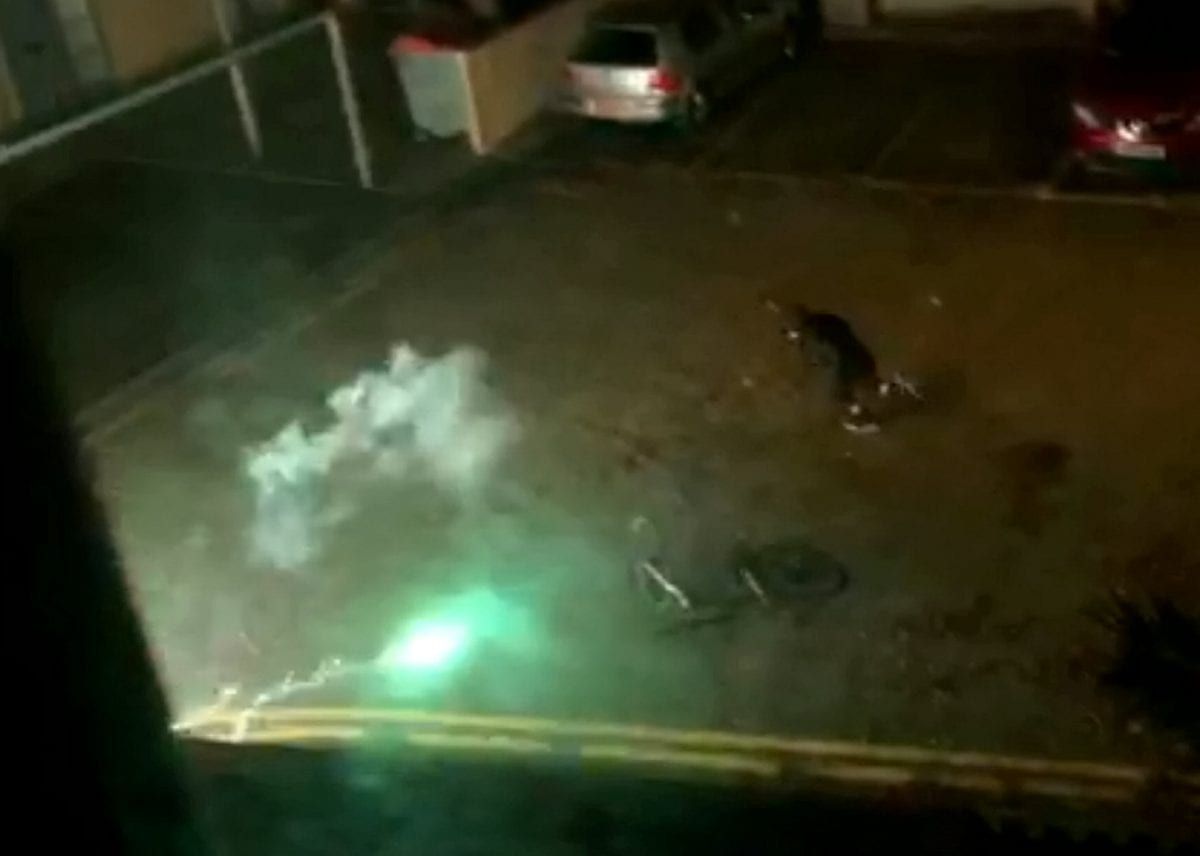 He described seeing people "running" in the street as the gangs launched the explosives at each other across the open Shepherdess Walk Park.
The youths then take to the surrounding streets with the fireworks and continue to fire them directly at each.
One of the gang members is even hit by one of the fireworks from close range.
Loud explosions can be heard on the video clip, as well as the sound of laughter from some members of the gang.
James, a technical engineer, added: "My first thought was about how many people usually walk up and down the street.
"A lot of families live nearby. I was concerned for the welfare of the public. There were people running in the street.
"It's just simply shocking that people would do that in the middle of the street.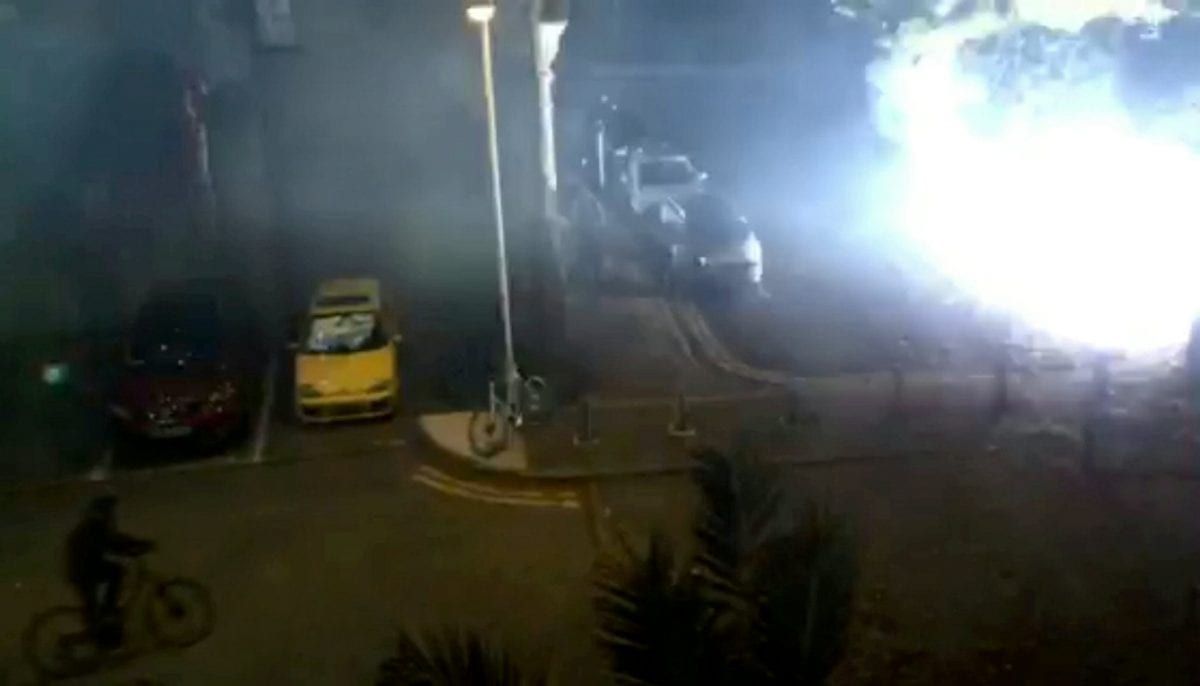 "It did look like they were getting enjoyment out of it. It could have had a devastating impact on someone's life."
He recalls how at one point during the five-minute firework brawl, bushes close by to the park caught fire.
The fire service were called by a member of the public to extinguish the flames.
He said: "The street was turned into a war zone. It was like something out of Call of Duty."